Basically: Grace is moving on with her life but can she really stop being one half of Grace and Frankie?
The previous season of Grace and Frankie ended on a somber cliffhanger: Grace (Jane Fonda) eloped with Nick (Peter Gallagher) without telling Frankie (Lily Tomlin). What does this mean for our girls? Season 6 explores the change, for better or for worse, and how everyone handles it (or doesn't).
The ever-charming Nick has known all along that Grace & Frankie are a package deal so he's as supportive as possible throughout the transition…although even he has limits. Frankie is not taking it well (who is surprised?). And Grace is still trying to impress her younger husband which leads to some sad yet deeply funny scenes—the kind where if you don't laugh you'll cry—and a revelation that gives Grace & Frankie's business new life. Watching how deep and beautiful their friendship has become will make your heart sing.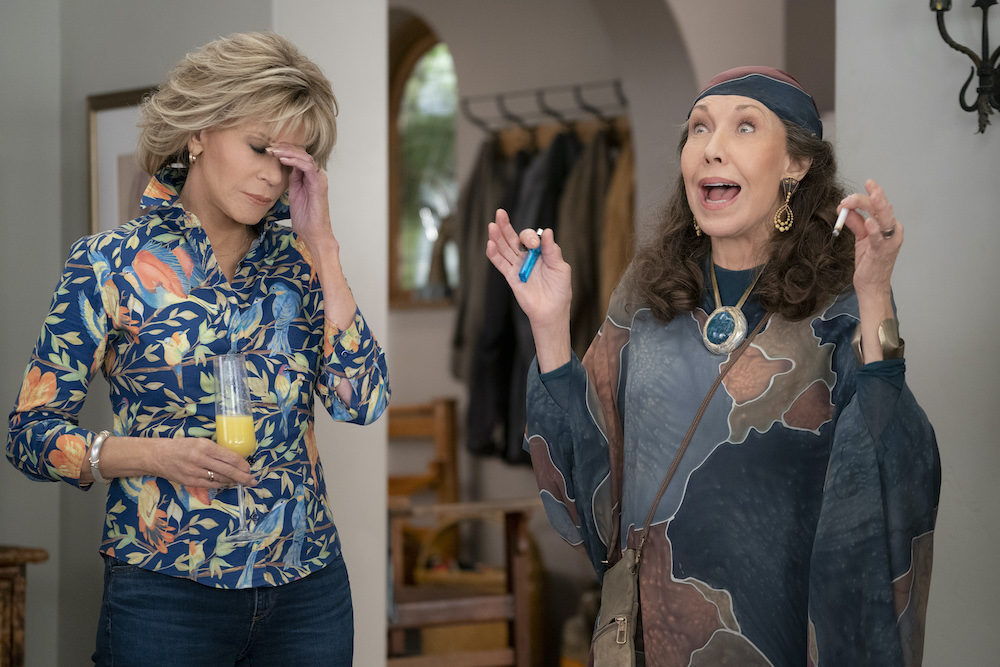 Photo: Ali Goldstein/Netflix
Meanwhile our beloved Robert (Martin Sheen) and Sol (Sam Waterston) are feeling strained as they adjust to some unsettling health news. While you'll feel the pang of getting older more keenly than ever before, the two families' reactions are hilarious in their realness. What is a "normal" family? It really depends on who you are and how you were raised—so prepare for some Wasp-ish clashes and also some sharing circles (oh, we love a good Bergstein family sharing circle).
These characters are still ridiculous eccentrics who get themselves in equally ridiculous situations. They fight and struggle and stumble their way through to a healthy resolution. It shows you that no matter how you deal, working through your issues with others is the way to go. Even though this is the sixth season (can you believe it already??), everyone in the family is still going through tremendous growth, which is refreshing to see. Rather than staying set in their ways as
sitcom archetypes, each character continues to learn and move on—proving age
is no excuse.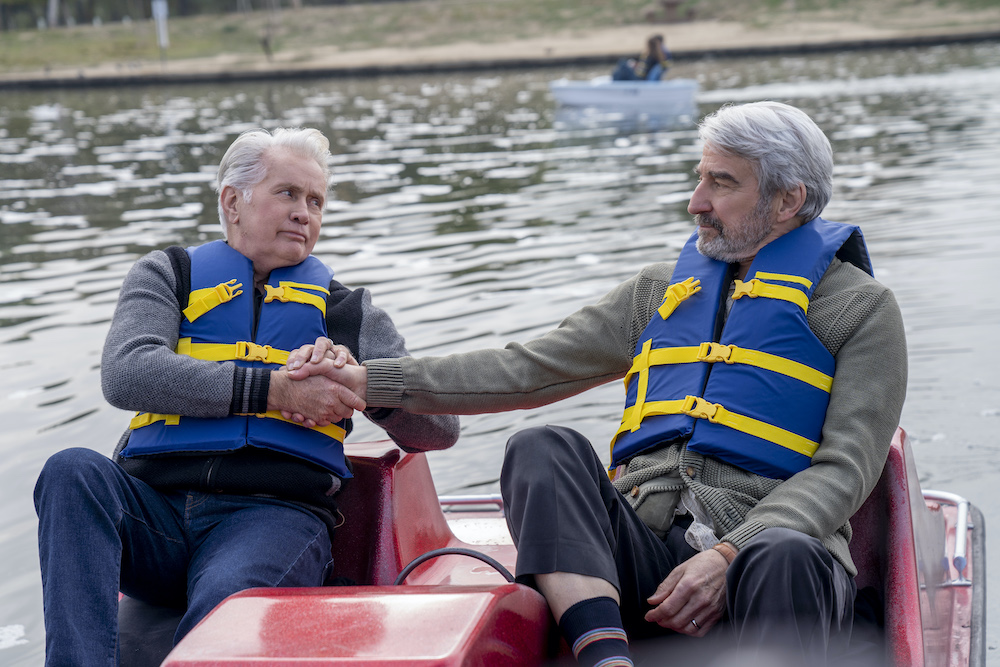 Photo: Saeed Adyani/Netflix
There's still so much this show has to give and, while we're sad there's only one more season after this one, we appreciate the impact of Grace and Frankie. It shows that: messed up families can still come together and heal, that getting older isn't taboo, and celebrating the little things is so very important. And, when things suddenly get turned upside down—more than ever before—our beloved Grace and Frankie, Sol and Robert, and all the kids know they can lean on each other no matter what. 
In the End: Growing up sucks but growing old ain't so bad—and Grace and Frankie is showing you how it's done.
Grace and Frankie S6 debuts on Netflix on Wednesday.
P.S. Shoutout to Jane Fonda for continuing to be completely badass and an active voice in the community both on screen and in real life. Cheers to you!