Basically: Somebody bring us some popcorn because—with Dear White People—we're either gonna inhale it or throw it at somebody.
We didn't know how much we missed Dear White People until we got it back. Seriously, the feels are all over the place with this dead-on harpooning of supposedly "post-racial" America. One minute you're mad because…racism, one minute you're laughing because…racism, and then you're all gooey on the inside because…romance. And it's emotional too.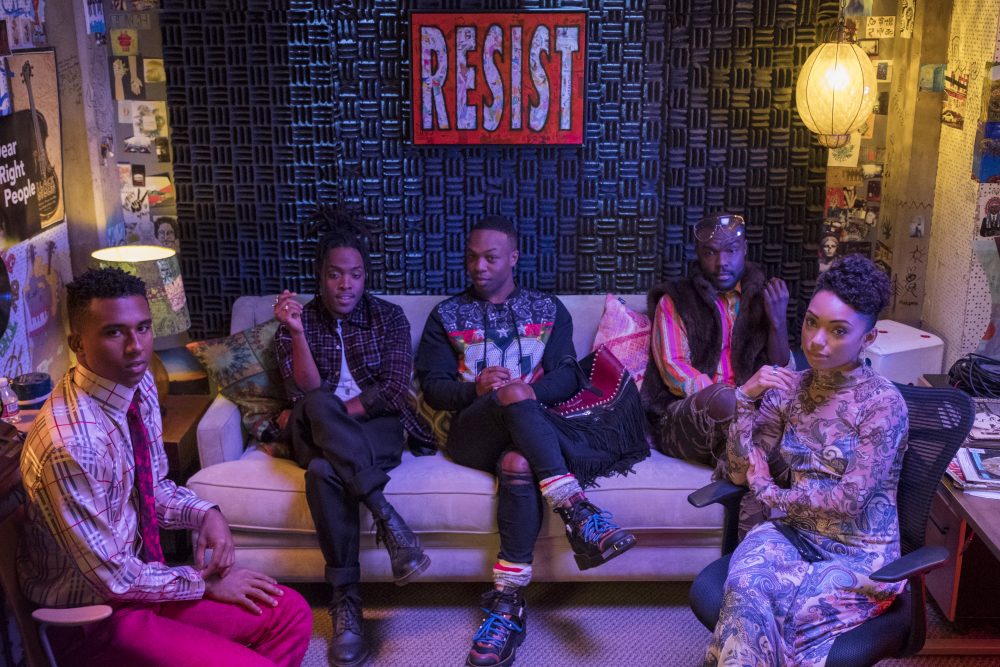 Photo: Adam Rose/Netflix
There are three episodes that had us both riveted and in tears. Coco (Antoinette Robertson) takes over the storyline in episode 4 with a dilemma that reaches into the future and shocks us in the final decision. And you'll discover that one of the fringe characters, namely Kelsey (Nia Jervier), has hidden depths. She's ride or die. In episode 8, two of our favorite characters (nope we won't tell) have an all out battle in the radio booth. The intensity is high and we swear if Netflix put this romantic struggle on the stage it would win a Tony. Finally there's the penultimate episode 9 where our main character Sam (Logan Browning) gets her heart broken by a stunning loss… We can't forget about the aftermath of Reggie's (Marque Richardson) faceoff with a campus police officer last season. He's suffering from PTSD and he's angry because he feels like he should've been stronger. You can't help but feel his pain. But before you buy stock in Kleenex, there are lots of moments to laugh as well, like in episode 5, when Joelle (Ashley Blaine Featherson) meets a man who's as sexy as Ra (guest star Shamier Anderson) but he turns out to be less than godlike and totally not sunny.
 That's the thing about Dear White People, it's both funny and painful because it's true. The brutal honesty will make you laugh so hard it hurts. But above all else, Dear White People is satirical snarkasm, delightfully exposing the worst and best of us—while using the unrest at an ivy league school as its backdrop. The creators aren't just talking about the issues that divide us, they're starting a conversation about how similar we are. Effie, we all got pain.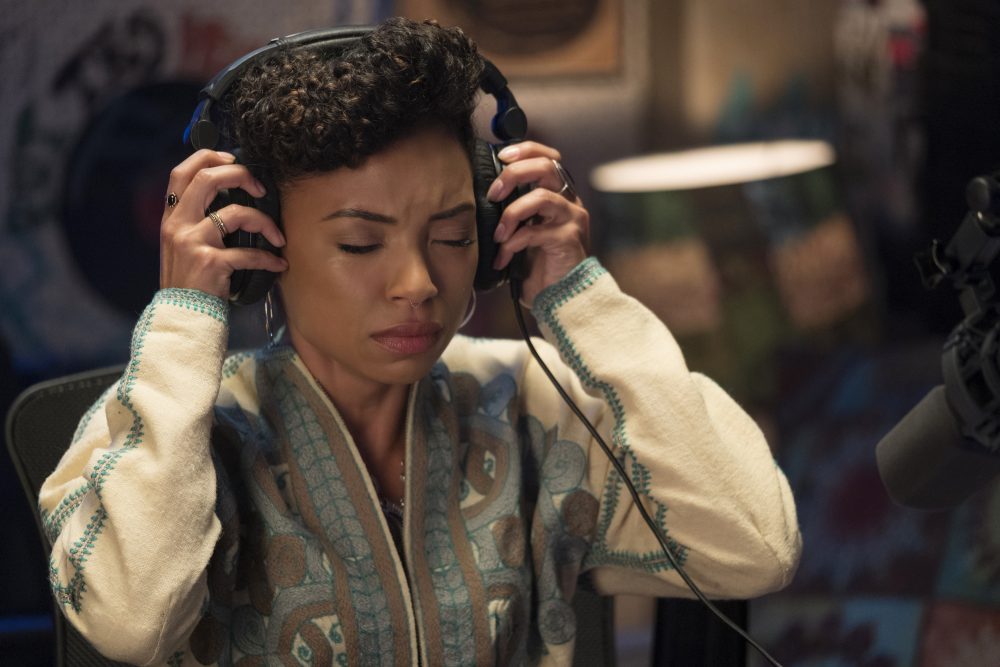 Photo: Adam Rose/Netflix
Creator and showrunner, Justin Simien is the uncontested scion of Spike Lee's legacy, specifically School Daze (don't think we didn't notice Giancarlo Esposito as the narrator). We were completely enthralled throughout all ten episodes and when season 2 ended…gotdammit…all we could do is scream. Well played, Justin Simien, well played.
Dear White People's satirical take on what's wrong with our world delivers with socially relevant punch. It is an on point social dissection in all its millennial glory and as the saying goes: It's funny 'cause it's true.
In the end: You haven't watched Dear White People yet? Go now, it's glorious!