Basically: Bob's Burgers meets Parks & Recreation with all of the whimsy and smiles.
If you love the lighthearted and slightly odd charm of Bob's Burgers, then you're going to feel an instant connection to Central Park. The new Apple TV+ animated series comes from the same creators; you can tell just from looking at it. And sure enough, that familiar gentle humor will sweep you up in a comforting hug. But there's a twist: Central Park is a musical so prepare your jazz hands accordingly. Yay!
Central Park is set in New York (if you didn't guess), following the family of Central Park manager Owen Tillerman (Leslie Odom Jr.). He's a little like Leslie Knope with his belief and love for the park…but he's a little more grounded in reality (just a little). And nervous. He's so nervous. It's cute and will instantly make you root for him. His wife Paige (Kathryn Hahn) is super supportive but she's a little more forthright—she's a journalist who'll get the answers she needs, even if she goes about it in an unconventional way. Their two kids are delightfully weird who manage to get themselves tangled up in all the most innocent escapades the park has to offer. Cole (Tituss Burgess) is an animal lover and is confident in a way only little kids know how to be, while Molly (Kristen Bell) is a talented comic book artist who's discovering who she is (and how totally cute boys are). Kristen Bell and Tituss Burgess bring their sharp wits and A-game to completely steal every scene they're in.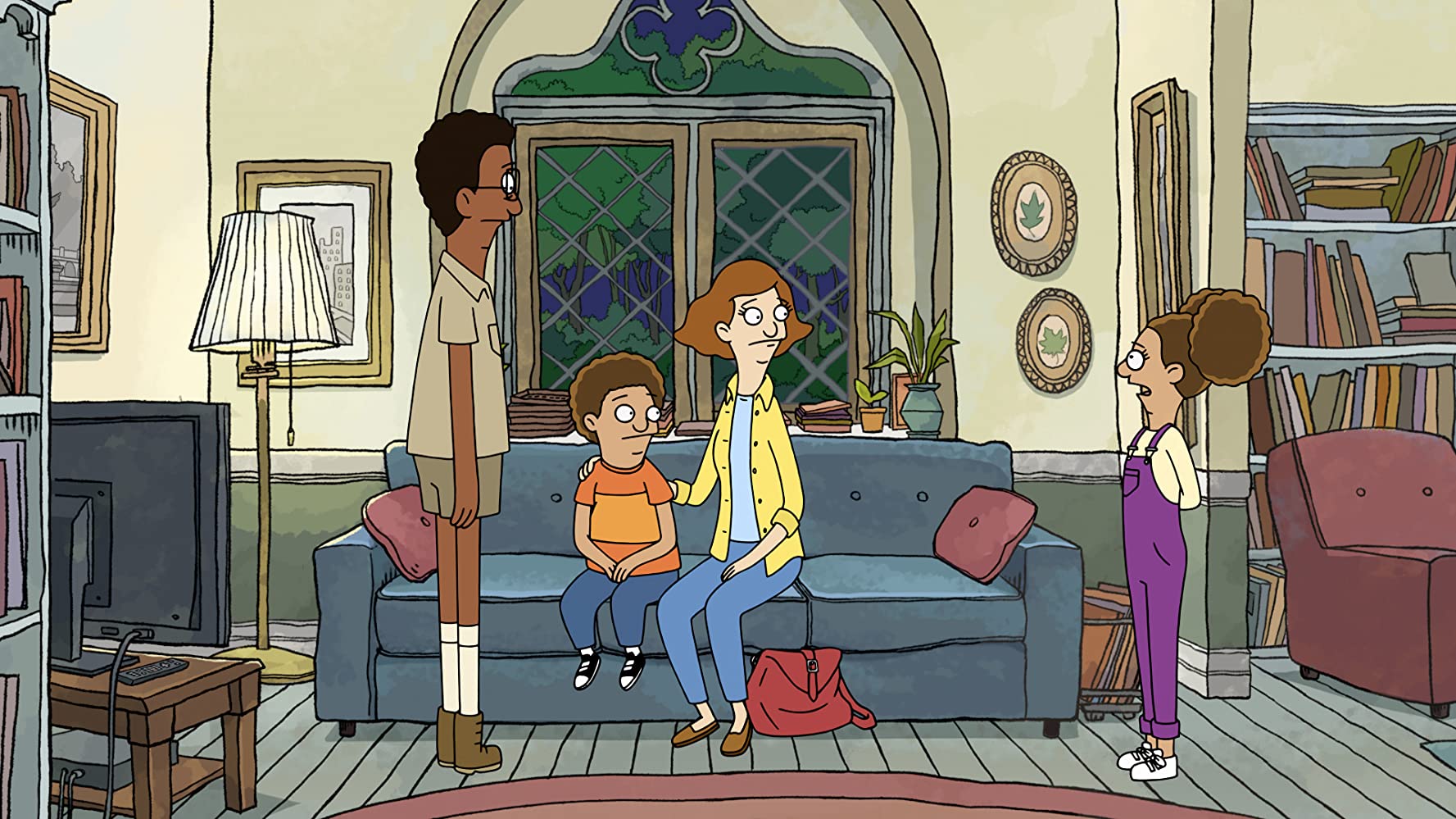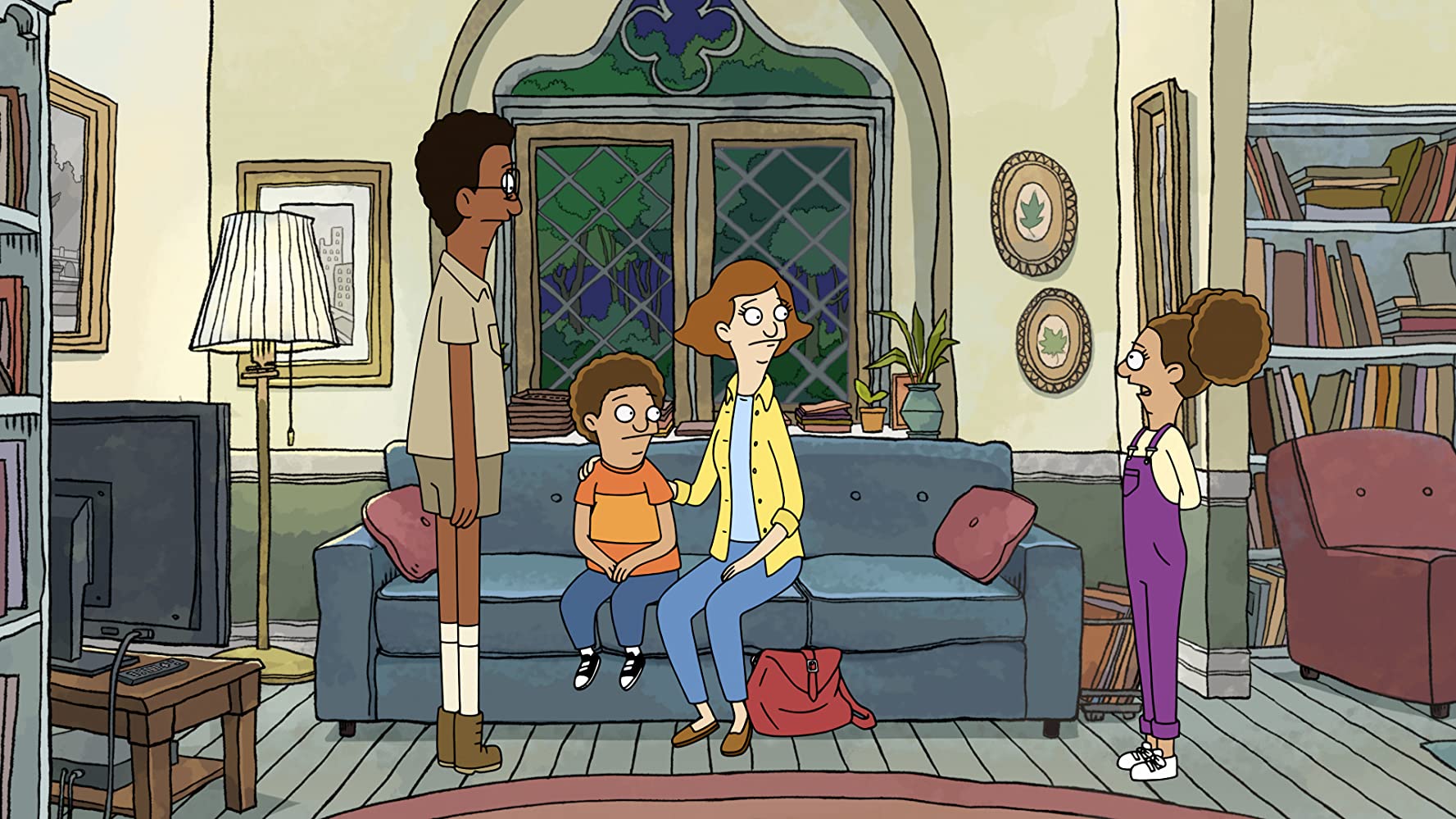 Photo © Apple Originals
Oh, and the show is narrated by Birdie (Josh Gad), a humble troubadour who hangs out at the park and spends his days singing about the Tillerman family's adventures to speed up the narrative. In fact, all the characters sporadically break into song & dance and you'll constantly get their tunes stuck in your head (we've been singing the theme song for days…Central Paaaaarrrrrk—okay, we'll stop). 
The main ongoing conflict—that's making Owen nervous—is the Park League's fight to renew their contracts with the government in order to keep Central Park running. Especially when the wealthy heiress (and extremely grumpy old lady) Bitsy Brandenham keeps stirring the pot and causing havoc to try and have shut the park down—all so she can turn it into condos. Did we mention she's played by Stanley Tucci? YES. That's right. We love everything about this.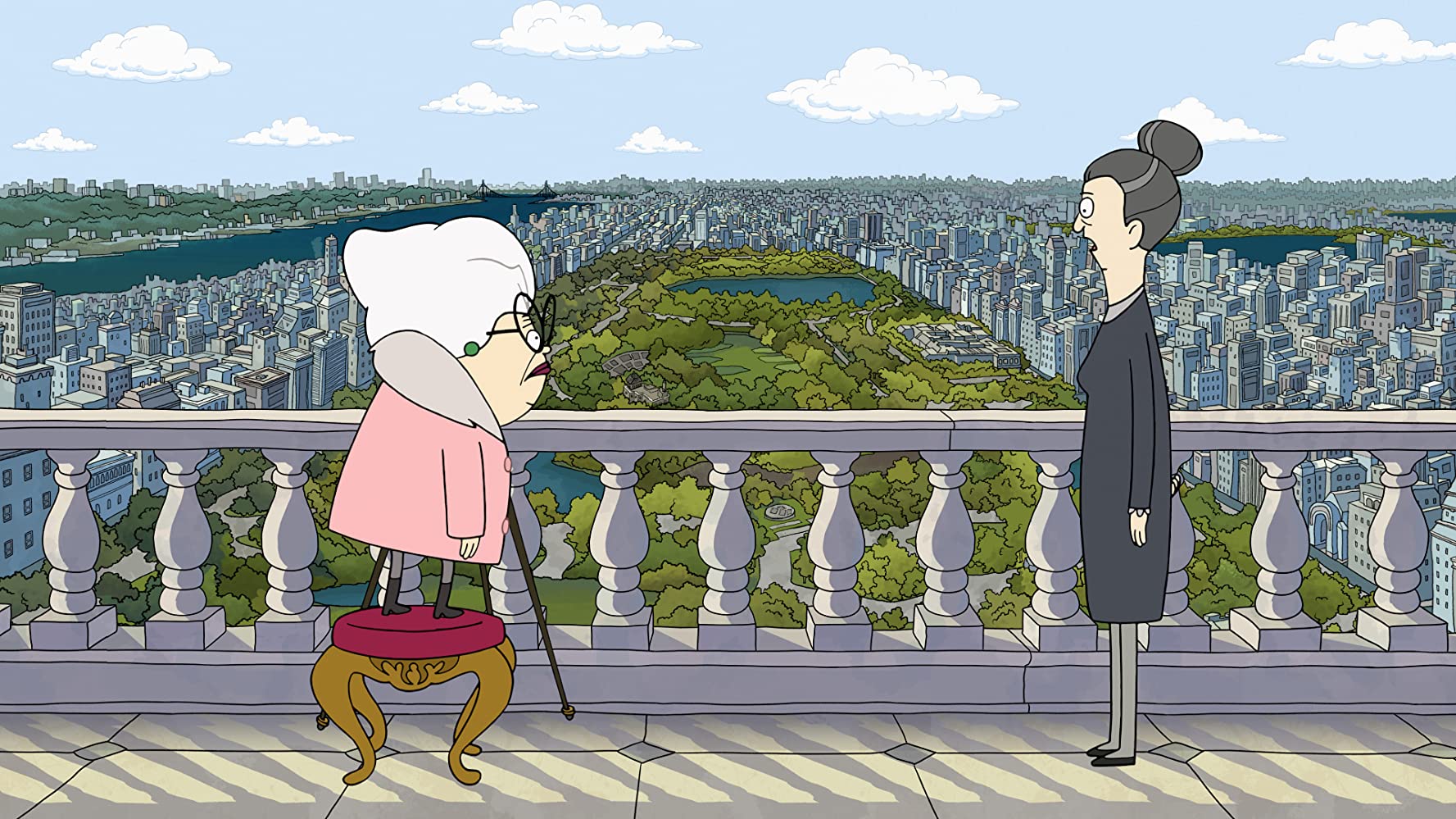 Photo © Apple Originals
Central Park is gentle and whimsical and you'll be pulled in from the get-go. It portrays New York with a shimmering Broadway sheen, full of musical moments and dreams (where even dead rats go to heaven). Of course, they still manage to slide in hilarious drops of reality that'll make you giggle with the truth. Altogether it makes for a fun watch that will keep you smiling all the way through—which is exactly what we need right now.
In the End: Head on over to Central Park and dance all your troubles away with your new cartoon family.