Basically: Annie Wilkes steps into the spotlight (and watching Misery unfold in Salem's Lot is a non-stop thriller).
We enjoyed the first season of Castle Rock, with its methodical pacing and chilling revelations. But it's not an exaggeration to say that Season 2 is about to make Season 1 hold its beer. The new storyline in this anthology series, set in the Stephen King multiverse (Kingverse), has a morbid magnetism that pulls you in and makes you hit play all over again at the end of every episode.
The main draw is Annie Wilkes (Lizzy Caplan), who made us squeal in the book Misery in 1987 and again in the movie adaptation in 1990. Caplan introduces us to a younger Annie, one you can easily imagine becoming the cold-hearted stalker played by Kathy Bates. This Annie is a single mother who is soaked in a kind of madness that makes you question whether you're on her side or not. And you'll waver from from moment to moment.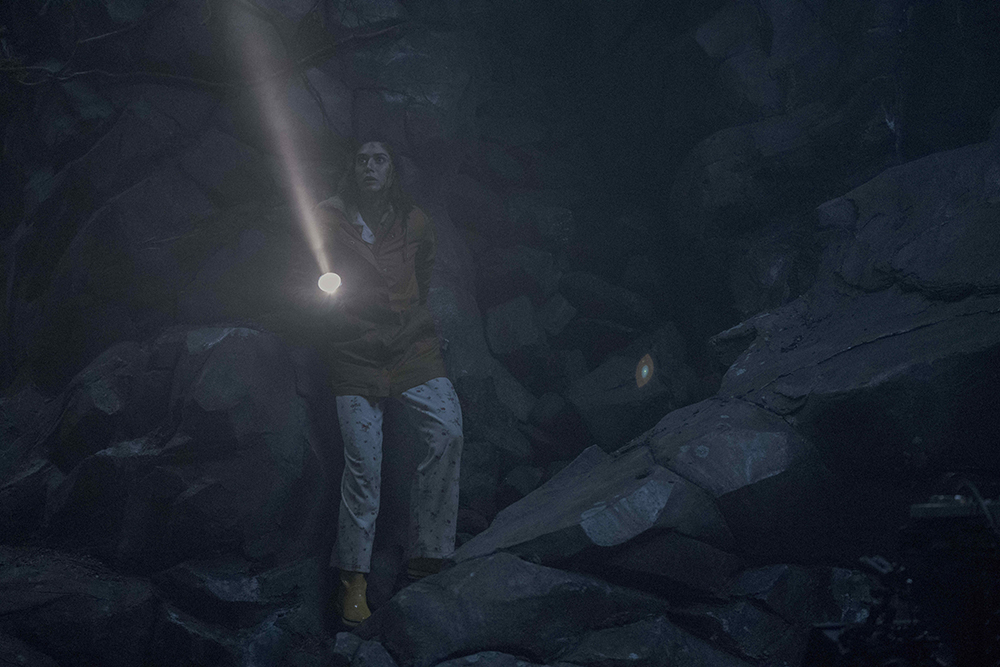 Photo by: Dana Starbard/Hulu
While Caplan's Annie and her teenage daughter, Joy (Elsie Fisher), are the heart of Castle Rock S2, the story finds its pulse in the clash of locals versus Somali immigrants in the town of Jerusalem's Lot. As is often the case with King stories, there is a single family fueling the feud. Tim Robbins plays Reginald 'Pop' Merrill with the verve of a small time gangster—and very few have the courage to question his word. Pop's two nephews John (Paul Sparks), the duplicitous and creepy one, and Chris (Matthew Alan) the one destined for tragedy, have learned to stay inline. As does his adopted Somali daughter Nadia (Yusra Warsama) who is a doctor treating Pop's declining health. However there is always one rogue child and that's the hawk eyed Abdi (Barkhad Abdi), Nadia's brother. However, that "rogue" moniker may come from the fact that Abdi is the only one who holds Pop accountable. We won't spoil it for you but we will say that when it comes to the secrets in Salem's Lot #truthhurts.
And yet there is another layer to this tale, told as we travel to the infamous Marsten House, a manor so steeped in evil that it has taken on a near sentience of its own. Here we discover that the creatives behind Castle Rock have reenvisioned the vampires of the Salem's Lot novel and turned them into…after five episodes, we still don't know what…but we cannot wait to find out. When you mix old world satanist cults with a murder house and a delusional yet compelling Annie Wilkes (maybe a few threads of Pet Sematary) you get one hell of a thriller. And even though I'm a lightweight of the most squeamish order, Castle Rock has kidnapped me for this dark thrill ride.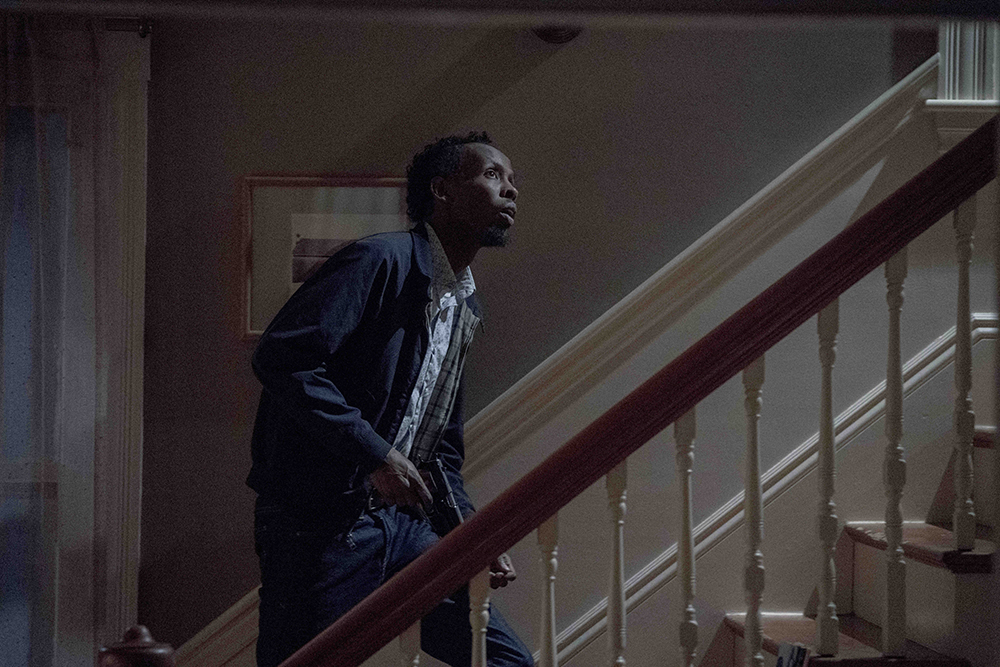 Photo by: Dana Starbard/Hulu
Oh and one more thing, it's a tautly written show that digs into real world issues with a sharpness that draws blood. War, drug abuse, mental illness, and betrayal are all explored in ways that while scary are never dismissive or mocking. That's another reason to watch Castle Rock and hold on tight. 
In the End: S1 was good but S2 is a stone cold killer—and we're all in.