Basically: BoJack Horseman's not Horsin' Around any more—he's got too much going for him…right?
BoJack Horseman (Will Arnett) has come a long way since we first met him. He's finally making a comeback to his 90s-sitcom glory days, starring in a new detective show called Philbert, and yet he's still not happy about it. He's got too many questions about his character, John Philbert, and no one except a bottle of vodka to answer them. When Philbert's storyline starts to have some unsettling parallels to BoJack's real life it serves as a rather obvious yet surprisingly deep metaphor for the struggle with addiction and how far the entertainment industry will push those in the spotlight.
Season 5 of BoJack Horseman dissects how our "hero" and his destructive ways have hurt him and others. We see just how far BoJack and others are willing to go to justify his actions. In turn, we see his fear of failure—that his redemption arc of season 4 was unsuccessful. That sometimes, people can't change; or do they even want to? This fear of change is played out through the show's trademark razor-sharp commentary on Hollywoo(d), often taking aim at how women are afraid to speak up because their careers might be ruined. Even when BoJack, after a particularly despicable meltdown, tries to accept responsibility he's told no one will hold him accountable because of his position. BoJack Horseman's one-liners and topical issues remain on point but it's the deeper look into addiction and toxic masculinity that makes this season sing.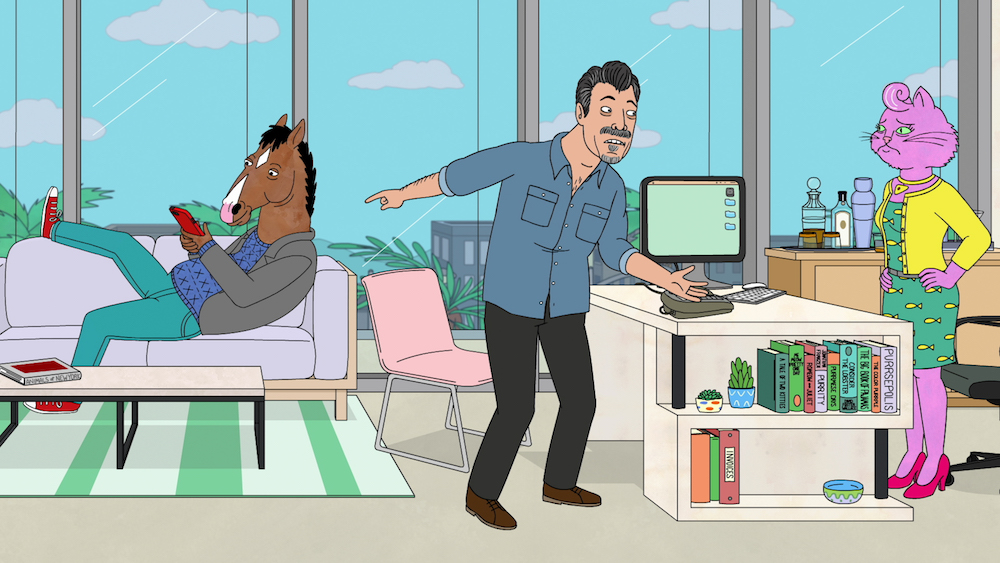 Photo: Netflix
This struggle to become more than the past, which has long fueled the show, is made truly personal in season 5. When BoJack gives a eulogy—which he turns into an episode-long monologue about himself…of course—it brings him to a revelation: We're so wrapped up in ourselves we tend to add unnecessary meanings to simple things. Kudos to Will Arnett for an incredible voice performance, we were completely hooked on his one-horse-show. The storyline strays off course for a few episodes which breaks up the devolution but it wouldn't be BoJack Horseman without a little offshoot madness. It all comes back into focus when BoJack's half-sister Hollyhock (Aparna Nancherla) pays a visit. BoJack's lifestyle is held up to the light and for the first time you see him make a decision that's not for his own gain…for all of about ten seconds. Still, it's growth. The one-step-forward-two-steps-back tango this season does is frustrating at times but ultimately realistic for these characters—their changes seem small to us but are huge leaps for them.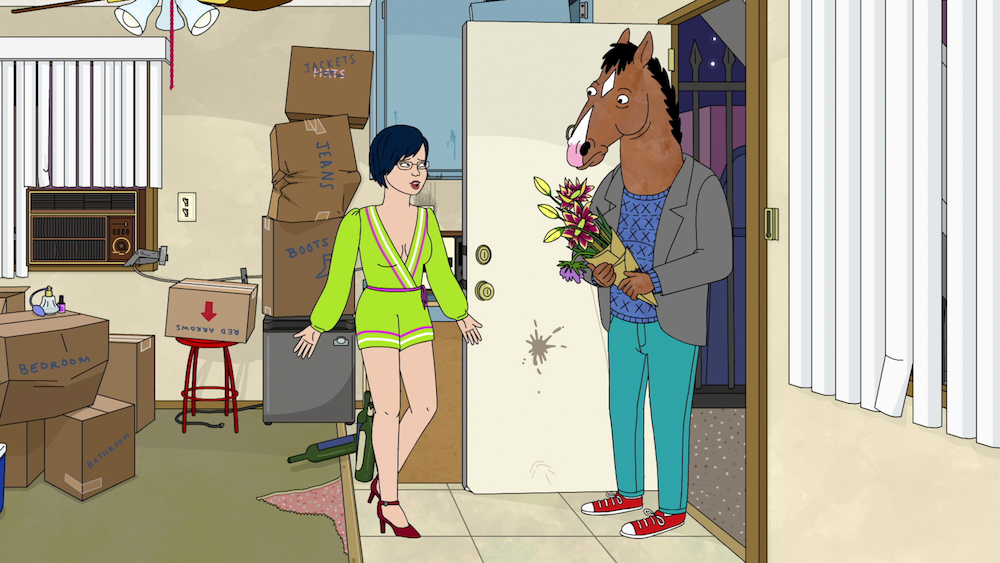 Photo: Netflix
Speaking of huge leaps, Princess Carolyn's (Amy Sedaris) arc is one of the more positive threads, with her sharp work attitude finding a new balance with her maternal instincts. (Just wait for that revelation. You go, Princess Carolyn!) Meanwhile Diane (Alison Brie) goes to Vietnam in an attempt to figure out her identity and how to be single again. Of course, it isn't long before she's sucked back in again but it's of her own making this time. Todd (Aaron Paul) and Yolanda (Natalie Morales) have different ideas of where their lives are going. Todd somehow winds up on top completely by accident but he rolls with it. Each character is feeling lost in their own way and it feels like the entire show has been leading up to this point; the moment of acceptance that these characters have done bad things…but they want to be good.
In the End: The sensationalism is turned up a notch but the real win here is the harsh reality of consequences being played out.