Basically: The story of the beginnings of the Rebel Alliance through the character of Cassian Andor from Rogue One.
Let's get this out of the way: Andor is not like anything you've seen from Star Wars to date. This show has a different tone, even from Rogue One, where we first met Cassian Andor (Diego Luna). There might be some book or random old Dark Horse comic from the 90s similar to this show but, in terms of film or TV, Andor is so interestingly different that it's shocking.
Andor starts in a dark, wet, neon-lit city like in Blade Runner, with our main character moving through the underworld of the Empire. We go from that to a blue-collar town that feels familiar even though there are droids and aliens. There are no dusty, dry deserts here, only all-new locales with no magical religious battles. These first three episodes finally show the true grit and anxiety of living under the Empire and pushing to fight back. We get the origin of Cassian Andor from his beginnings as a child and as an adult, and we get how he ends up as an early Rebel against the Empire.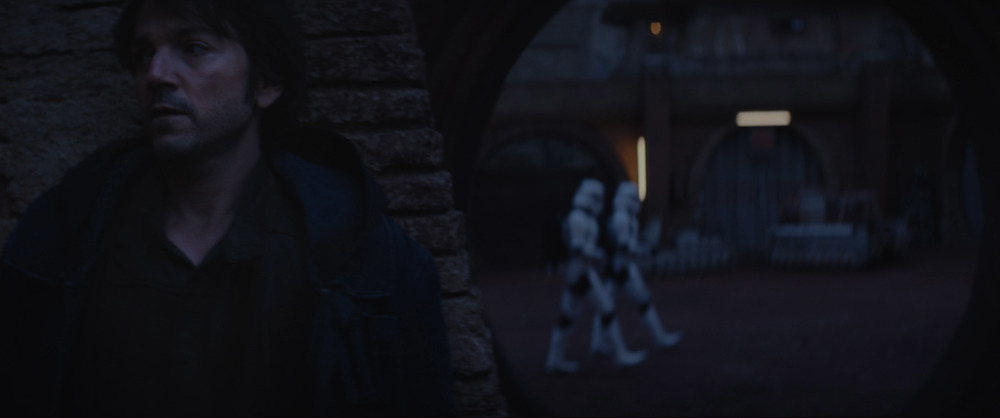 I can't state enough how different Andor is from other Star Wars properties. It builds tension and friction up to the end of episode three. In this episode, Diego Luna plays Cassian as an angry and desperate young man. His rage has no direction to the point where he doesn't care about anything but his desires. The show does well to explain this with flashbacks to his childhood. Seeing how Cassian first interacted with the Empire takes excellent inspiration from authentic stories from our world's history. I can't say Andor doesn't hit a bit differently with all the talk about the United Kingdom monarchy of late. Fiona Shaw plays Maarva Andor, Cassian's adoptive mother, giving a solid performance with a nice tie to a life that Cassian is moving away from in his desire to face the Empire.
Kyle Soller as Syril is one of the best, most annoying Star Wars antagonists I've seen in a long time. He's basically the police and is investigating Cassian. Syril disobeying orders to push forward with his own plans literally gave me feelings of The Wire, in how much this show explores the culture and bureaucracy of the Empire and Empire-adjacent institutions. There's so much character work with plenty of different well-realized players.
Andor feels like it's starting slow, especially when we finally get Stellan Skarsgård as Luthen Rael, which opens the show even further. But the third episode builds into a fantastic climax full of action and tragedy, which even has that nice "call to adventure" theme that Star Wars is literally built on.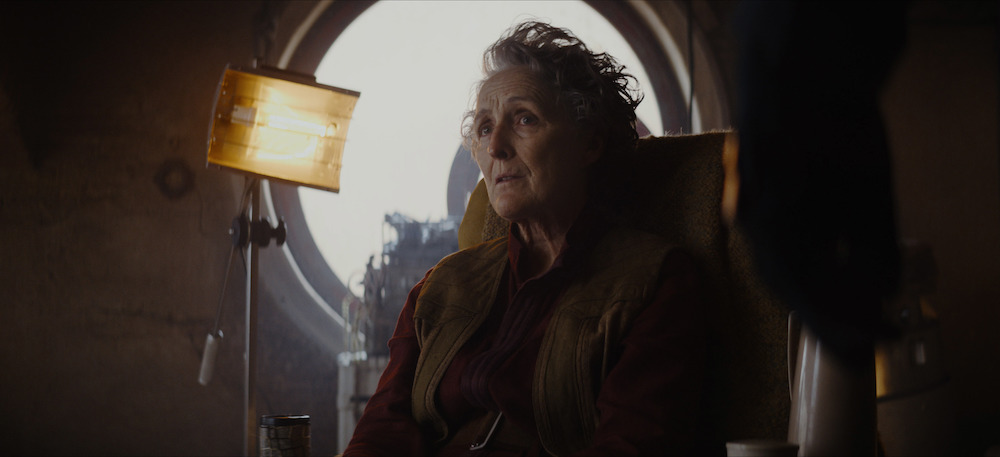 The fourth episode is really the start of the series as it shifts the tone and focus. We get to meet many new characters and expand our leading cast as we meet a Star Wars fave in their early days. The shift to showing even more of the Empire's inner workings has some really boring parts that feel more like an HBO Sunday night show. But it adds some interesting new dynamics and performances, which is even more impressive.
Although I'm not a big Star Wars person, Andor really makes me want to watch it week to week. It reminds me of Battlestar Galactica or peak Star Trek: Deep Space Nine, which is already surprising as I feel this isn't a typical Star Wars lane. There are no classic Western film iconography or Samurai film homages either, which means Andor breaks new ground for the brand. 
In the End: Andor is a surprising new type of Star Wars show that feeds those who want more of the non-Force-based war stories that we saw in Rogue One. With this start, the series could be a big success.