Actually: 7.5 / Grade: B 
Basically: Holy sh!t, season 2 is a wild one.
In my preview of American Vandal s1, I noted the series is a combination of satire, high school drama, and potty [read: scatalogical] humor. I said it shouldn't work, that it shouldn't be riveting, but it's deftly done and the suspense kills. I've got to tell you, despite all the puns about sh!tstorms and holy crap, season 2 hits harder.
The series leans into the idea the original Vimeo documentary—done in the style of Making A Murderer—by a pair of high-schoolers named Peter (Tyler Alvarez) and Sam (Griffin Gluck) went viral. In a totally meta take, the first season becomes so popular Netflix gives our boys a bigger budget to do it up bigger. It's a nice touch. Thus Peter and Sam are on a mission to find another case that will equal the sensationalism of "Who drew the dicks?" Which leads them on a search for "The Turd Burglar".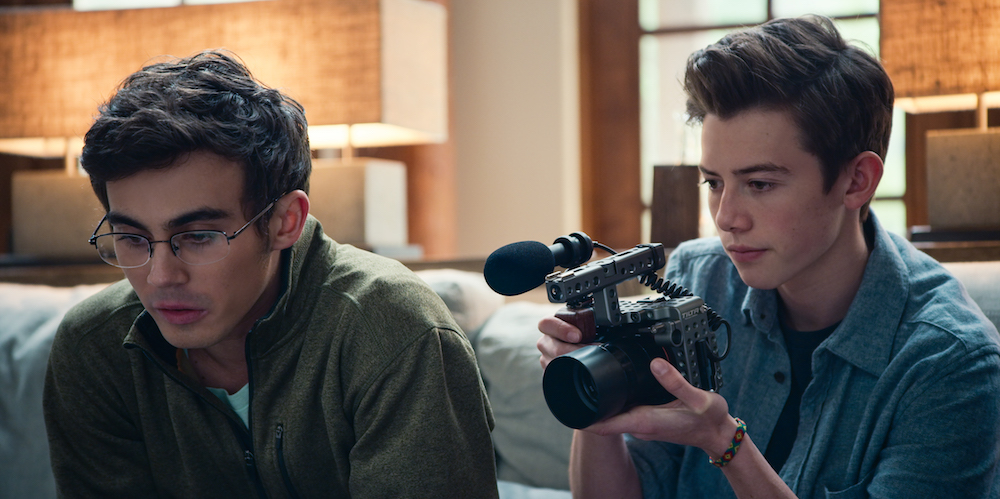 Photo courtesy of Netflix
It sounds gross and in a lot of ways it is. Our documentarians go to St. Bernadine, an affluent Catholic School that has the same problems of bullying and oversharing that every school struggles with (hey, social media). Although, this crime has much more potential for lethality. The Brown Out is a "laxative massacre" of sorts that sends the kids involved running into a very public embarrassment, and it turns the town of Bellevue, Washington into a cesspool of mistrust, sex, lies, and video posts. And that's only the beginning of the storm I mentioned.
Once again Peter and Sam challenge the notion that the obvious person is guilty. Their investigation ripples out wider and wider to encompass more students who are all connected to the crime in a number of surprising ways. You will guess who The Turd Burglar is and doubt yourself throughout the eight episode second season, and you will be wrong and right and not quite get it every time. But where season 1 dealt with the pain we cause when we judge one another, season 2 deals with accountability and isolation—and it does it well. Two of my favorite characters are the basketball star duo of DeMarcus (Melvin Gregg) and Lou (DeRon Horton, our boo from Dear White People). We get a hilariously accurate portrait of the privilege star athletes enjoy; yet the show doesn't mock these characters, instead it shows how very human and faceted they are.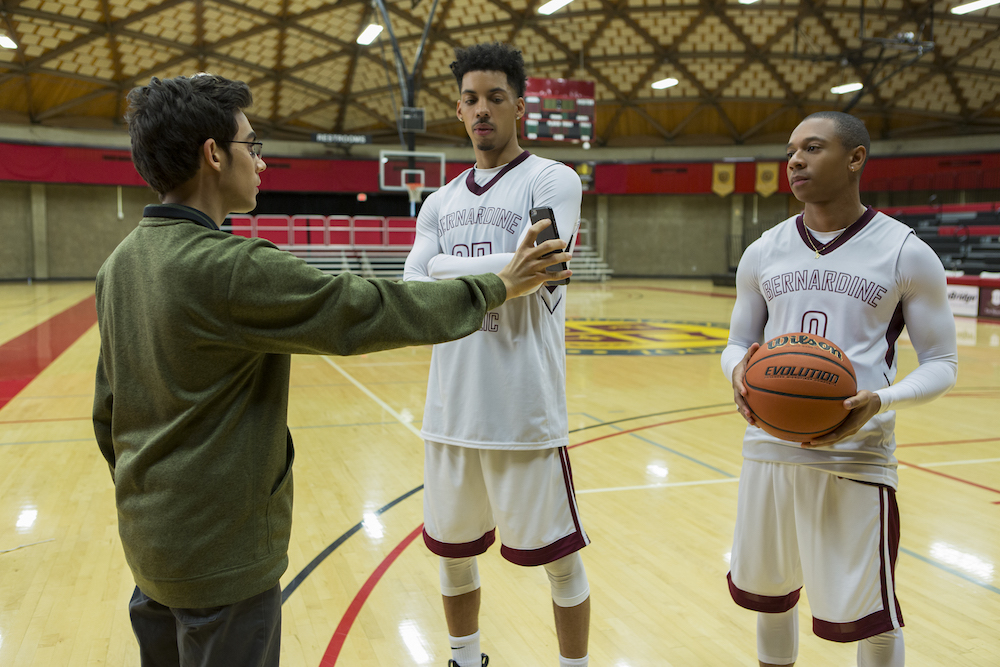 Photo courtesy of Netflix
The writers of American Vandal get it—they get what it's like to be a teenager right now—and they know how to filet social issues without mocking a group beyond dissecting humanity and how very weird our interactions are. Everybody involved in the case of the Turd Burglar is in pain and it's through unpacking their wounds that the true culprit is revealed…and as it turns out: We're all at fault.
Season 2 isn't as funny as season 1 and it doesn't need to be—it's sharper and inescapable. Near the end you'll be screaming, "WHO DID IT!?!" as you fire up another episode. And the best part is it deals with accountability. No one is given a free pass for their bad behavior (and there's a lot of it) or for being full of crap (and there's a lot of it). The characters talk like high school kids, they insult each other, but there are no fat, trans, or disabled jokes. Imagine that, Sierra Burgess. Even the cultural jokes aren't at anyone's expense, except for our current culture of catfishing and curating every little thing about ourselves on social media—how being too open actually shuts us down and leaves us exposed.
In the End: American Vandal is STILL well worth watching and should be talked about.