Basically: A teenage girl who has a rocky relationship with her mom has to search for her when she doesn't return from a trip.
Who saw Searching a few years ago? That film where John Cho looks for his daughter while staring at a computer webcam. Honestly, I never finished it, although I heard great things about it. Something about this style of the film makes me feel I'm going over my social media limit for the day. I've since found out in my research that these films fall under the computer screen/screen-life subgenre of thrillers, which I like in concept. That led me to give Missing a chance—and also because it stars Storm Reid and Nia Long.
Missing follows June (Reid), an 18-year-old girl who is still grieving her late father. Her mom Grace (Long) is about to go on a trip to Columbia with her boyfriend Kevin (Ken Leung). Grace and June have a ton of static—from Grace always calling June and leaving voicemails to the fact this trip is during Father's Day. The two are not vibing. While Grace is away, June throws a party and hangs out with her friends, causing her to almost forget to pick up her mom from the airport. But when she finally makes it to the airport, Grace and Kevin don't appear. As June tries to contact her mom and Kevin, she gets increasingly worried when she can't reach them. June takes it upon herself to try to find her mom.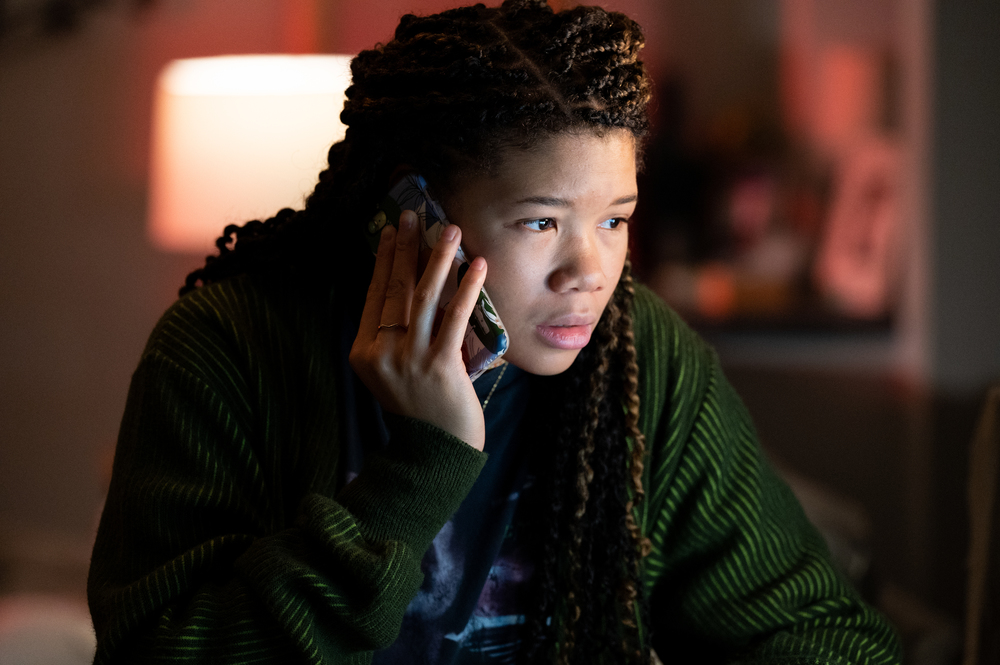 It's pretty interesting to watch a film that's constructed through FaceTime conversations. June always has her FaceTime app open on her laptop which, if you don't know, shows what your camera sees while pointed toward you. You see June talk on WhatsApp and search through her mom's Google account settings. It might sound tedious but it folds into the story and builds suspense.
Right now, this burgeoning screen-life subgenre seems to be pushing the found-footage type of film into the future as tech and culture change. The story also feels like and references the true crime genre you'd see on the ID channel, a podcast, or the latest hot Netflix show about murder or kidnapping. The way Missing is able to simultaneously work within those tropes and break them brought me into the film and story well, as I don't typically enjoy true crime stories at all.
Storm Reid is very good here; she has to carry the film on her shoulders. Missing focuses so much on her face, as well as her acting with who she's talking to through a screen, and Reid shows a lot of dynamic emotion throughout.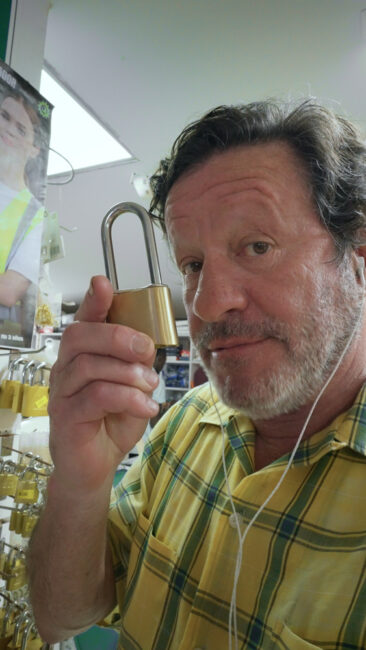 —
Joaquim de Almeida plays Javier, a man in Colombia who June hires to help her. He does so much as a supporting character who June only interacts with through a phone. The film also does a lot with their friendship. You really care about Javier, and I can say there were many times I thought he might pop up in the same place as June to help her out. (That's not a spoiler for those who care.)
Nia Long is really good as Grace even though she's not on screen that long; in the little time she has, she is able to carry so much of what you need to know about Grace and how deeply she cares for June. Solid work from Long, who's been great for decades.
In the End: Missing is a great thriller with a mystery that's fun to try and figure out, all while perfecting a new type of film.