Basically: An inventor girl draws up the blueprints to heal her broken heart.
Wonder Park isn't likely to become a classic; it's not one of those kids movies you'll want to watch again and again to discover new things. But maybe that's okay. It is the story of an inventive girl and her imaginative mother, and of the magic they create together. On some days, that's just enough.
Wonder Park begins in Wonderland, a theme park hosted by a menagerie of
animal mascots. From a big blue bear (Ken Hudson Campbell) to a pair of builder beavers (Kenan Thompson, Ken Jeong) to a persnickety porcupine (John Oliver), with a crush on a lovely wild boar, who none of them can live without (Mila Kunis). And their ringmaster Peanut (Norbert Leo Butz), who's very Chris Pine-ish (if Chris Pine were a chimpanzee with sparkling hazel eyes). Peanut has a literal magic marker. With it he sketches out the rides and roller coasters of our most STEM-enchanted dreams.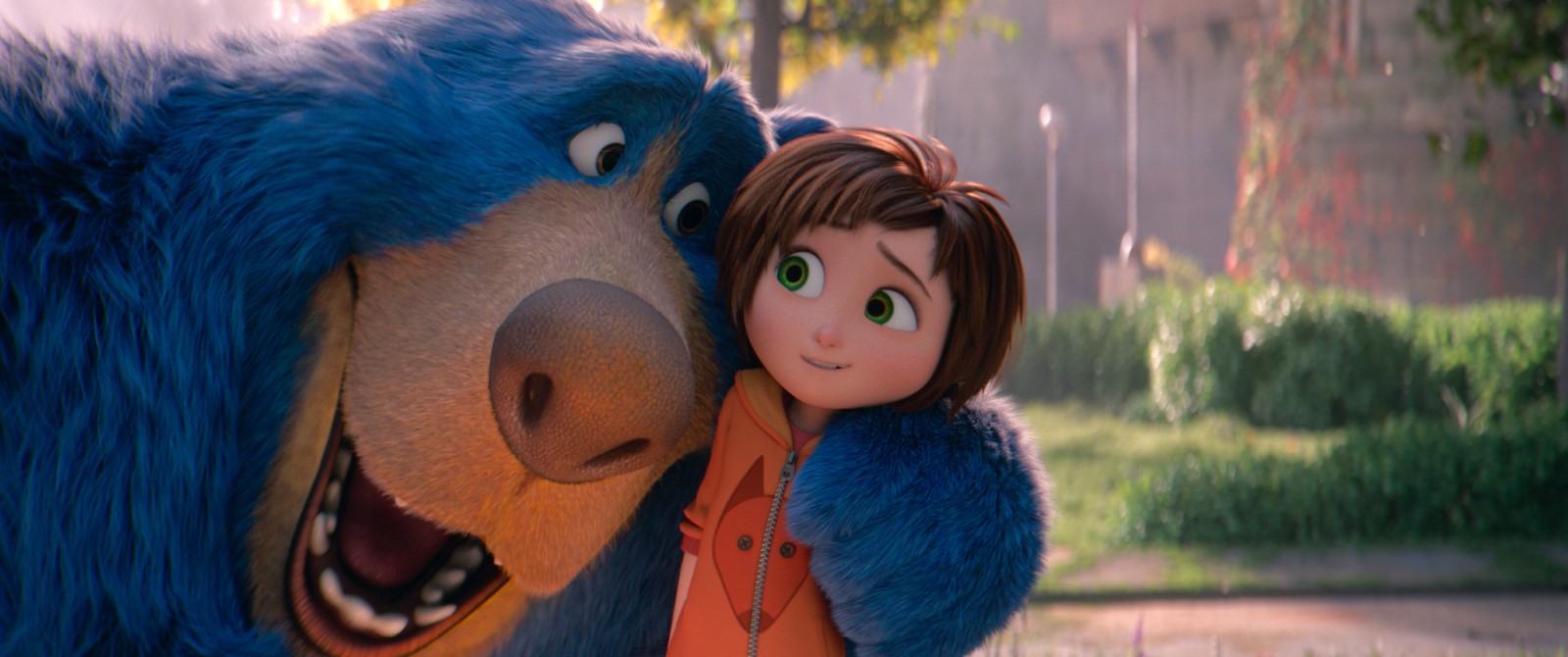 Photo © 2018 Paramount Animation, a Division of Paramount Pictures. All Rights Reserved.
Except these dreams aren't ours, they're the inventions of a future engineer and current daredevil called June (Brianna Denski). June and her Mom (Jennifer Garner) have been building models of Wonderland and whispering their ideas into the ear of the real world version of Peanut—a stuffed chimp who might've been called Pooh in a previous life. It's all very sigh inducing, until Mom becomes ill and June loses trust in her imagination.
As June's inner good vibes crumble so does Wonderland, until one day they each need each other so badly their worlds collide. That's when the healing begins. Wonder Park owes a lot to Inside Out in the way it illustrates the human psyche and seeks to teach us to grow through allusion. The emotional barometer is there but I'm reminded of the aphorism: Good artists copy, great artists steal. Maybe Wonder Park should've stolen more from its inspirations and been less of a wide-eyed imitation. It's sweet but it's not satisfying.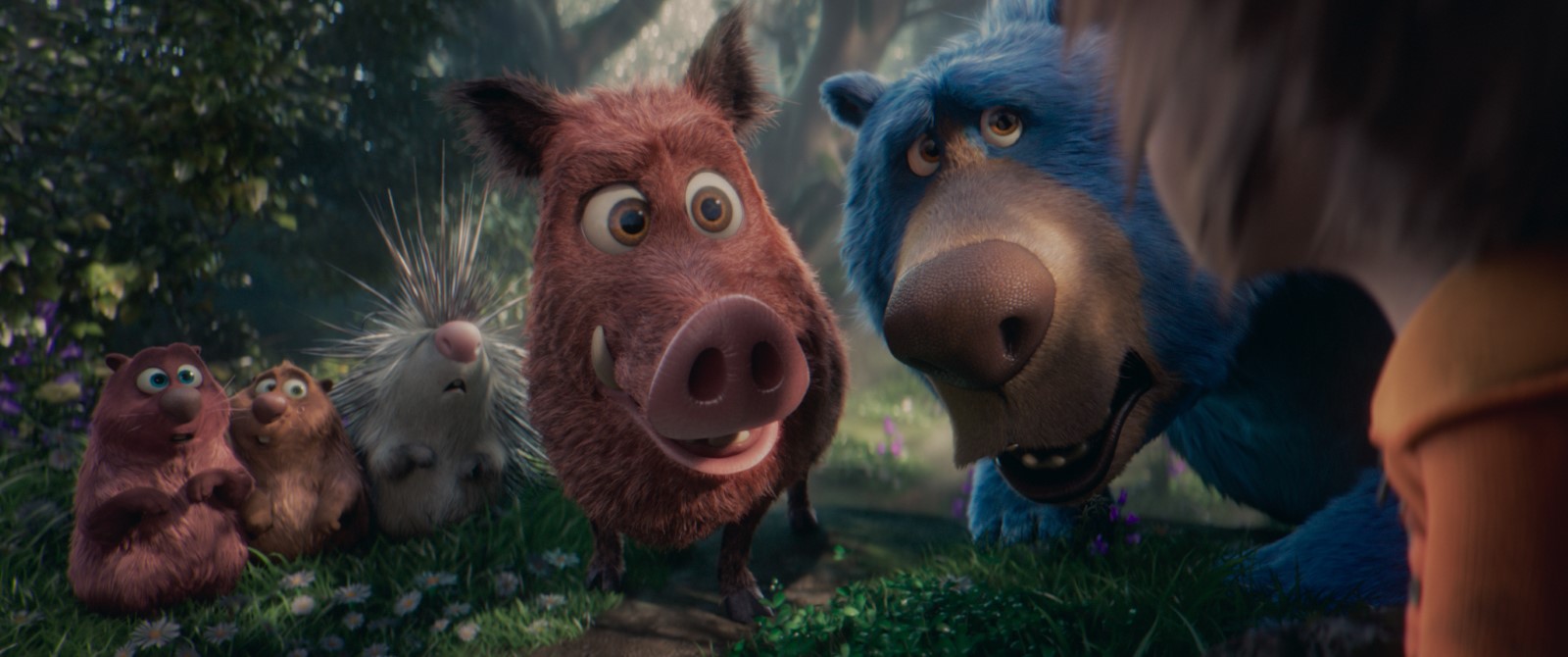 Photo © 2018 Paramount Animation, a Division of Paramount Pictures. All Rights Reserved.
The symbolism is a bit too on the nose. June's pain is a giant swirling black hole from which there is no return—think The Neverending Story, A Wrinkle In Time but not done as well. June's sidekick (Oev Michael Urbas) is a bit too in love with her, without enough development to make us love him. He's a classic POC wingman, the kind who's frozen until the lead comes around. Then the animals are all a little too bright and fluffy and clearly all parts of June's personality but not in any clever way that feels like a revelation—they don't grow or change.
On the flipside, Wonder Park is a very cute movie. There are zombie beanie babies. And I'm very into the fact June has brains and skills. She invents, she creates, she builds. Seeing a girl like that made me happy, especially since I was hand-in-hand with my own little engineer. That's why, ultimately, there's something engaging about Wonder Park. My god-daughters and their friends enjoyed it. As proof they made sure to grab a few of the keepsakes available as we headed out. That's a pretty good sign of being entertained. And maybe, on a Saturday morning with the fam, that'll be just enough for you too.
In the End: Stream it, on the biggest screen in your house, and giggle with the kids.