Basically: What Men Want While Women Are On a Girls Trip.
If you've ever listened to R&B—not so much listened to it as felt it—you know the beat bounces and lingers. Almost as if it hangs there for a moment before it drops. Comedy has a rhythm as well but it's called timing. If a joke happens too early or a second too late it feels off kilter; as though we missed the opportunity for laughter. That's primarily what you feel while watching What Men Want, as though an opportunity was missed.
The story is a reversal of the nearly twenty-year-old What Women Want, a hit comedy romance that revealed what would happen if a chauvinist ad executive got the power to read women's minds. This time around the ad executive is a sports agent named Ali Davis (Taraji P. Henson). Although Ali works almost exclusively with men, she has never connected with them. She does have her "girls" (Phoebe Robinson, Wendi McLendon-Covey, and Tamala Jones) who feel like the friends who would've distracted your parents while you poured your contraband Boone's Farm down the sink. And perhaps the only man who gets her is her father (Richard Roundtree), who taught her how to box and how to be a fighter—thus the name Ali.
When Ali gets passed over for yet another promotion she makes a vow to outperform the male agents (by their standards). Bring on the mystical madness of Erykah Badu playing Erykah Badu Unleashed, and a cup of tea that might have a THC rating and… Apertis Animis! Every man's mind becomes an open book.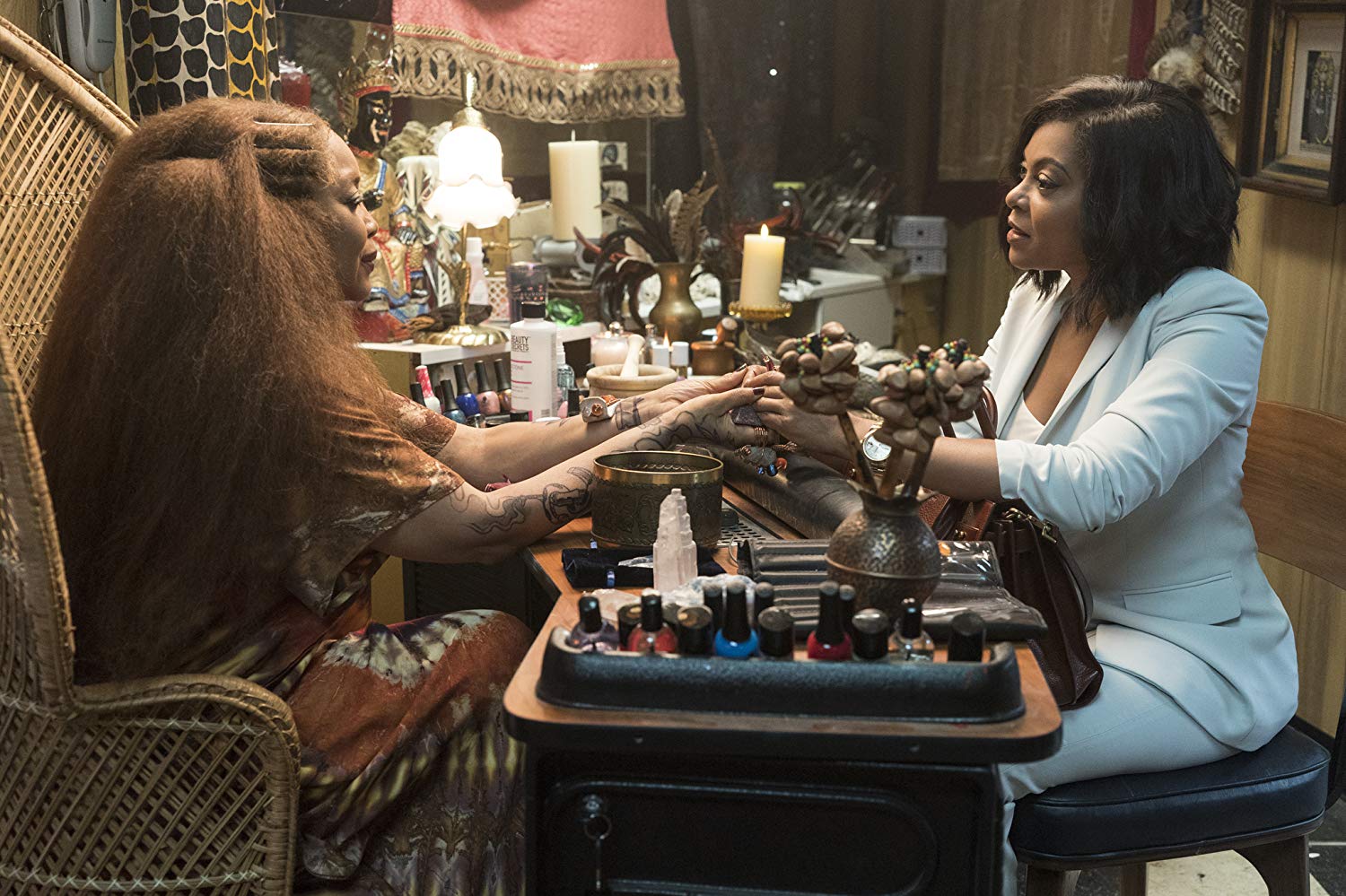 Photo by Jess Miglio - © 2018 Paramount Players, a Division of Paramount Pictures.
There's no denying the accuracy of how male coworkers often demean women in the workplace. What Men Want shows that women can't solve the problem of misogyny by treating men the same way. The pitfalls of that approach and the growth that comes afterward is one of the things it does well.
This movie should work. It's produced by Will Packer (the hit maker), the premise is solid, and Taraji P. Henson is phenomenal (that's uncontested). The rest of the cast typically comes through in the clutch too. (Yes, that is another 90s reference—I have my reasons.) Aldis Hodge is as charismatic as he was a decade ago in Leverage but now he's more grounded, sexier. Which makes him a strong love interest. Badu gives us so much camp you can't help but giggle. Tracy Morgan might be a better LaVar Ball than the original, and Max Greenfield continues to give us well tuned, slightly oily characters who turn out to have layers. A spotlight shines on Josh Brener as Ali's assistant. He shares some of the funniest scenes but he also gives us an emotional link to her—something we only see mirrored in Ali's father. Plus, this movie capitalizes on its sports agent theme with several very famous athletes in some very cute cameos. What Men Want really should work. But it doesn't. Not really. Not in that satisfying way that makes you slap your seat mate's arm because you've lost control of yourself.
There are a few truly comedic sequences scattered throughout the movie but with so much space between them, they seem to come out of nowhere. Is this a girlfriend comedy? A rom-com? Slapstick or maybe an office comedy? The answer is all and none of the above. At one point you begin to suspect the filmmakers are trying to season the whole thing with a liberal dash of Girls Trip. Check it: There's a core female friendship that leads to a wild bachelorette party with lots intoxicants and penis paraphernalia. Also…Badu with a tarot deck and no filter (yay!). Except, What Men Want While Women Are Having a Girls Night isn't a good mashup—at least not with this recipe.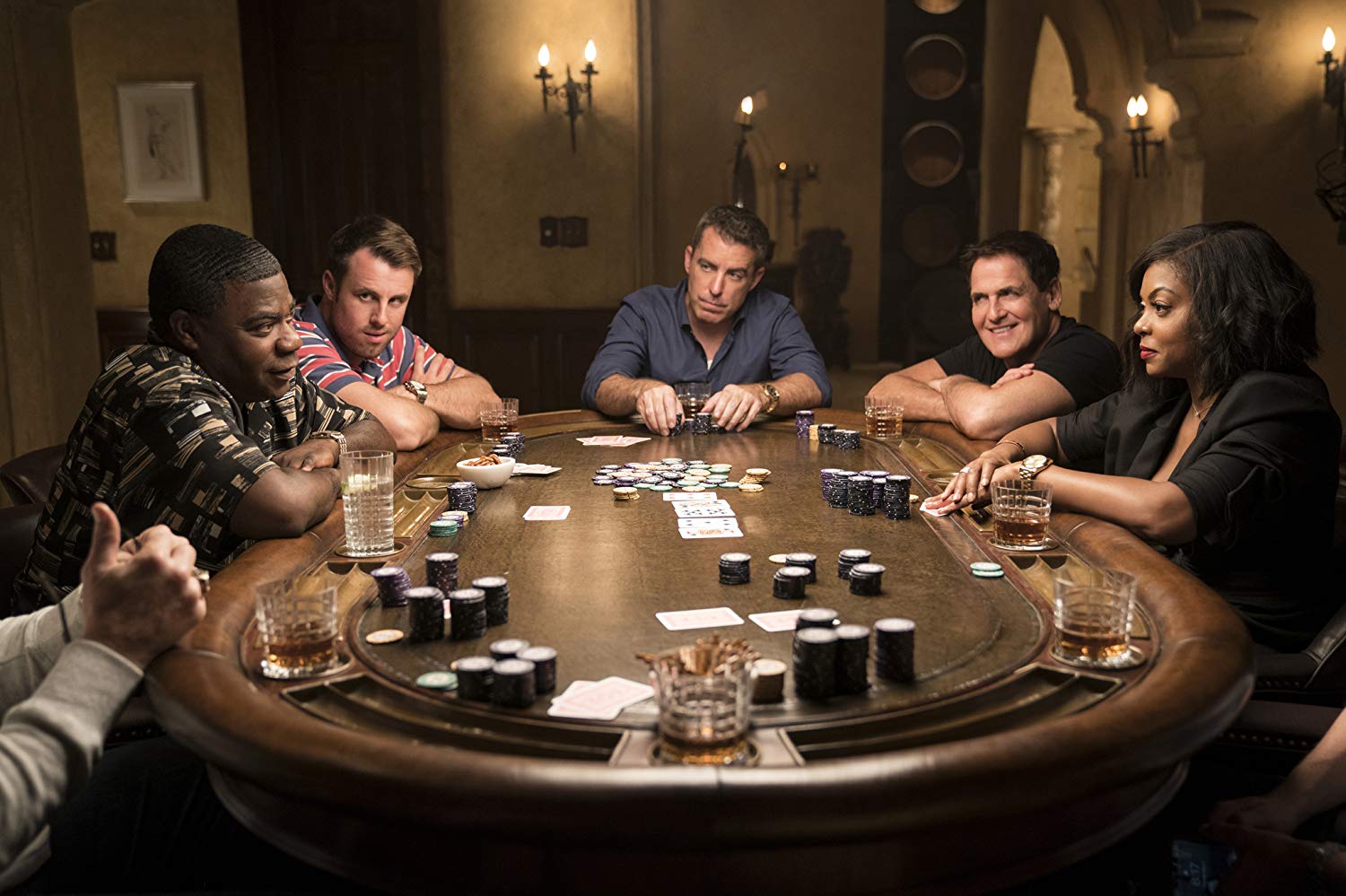 Photo by Jess Miglio - © 2018 Paramount Players, a Division of Paramount Pictures.
Am I allowed to say yes to the ingredients but no to the dish? This cast is capable of serving up a delicious rom-com that simultaneously takes down misogyny without smudging its lipstick. If only the filmmakers had allowed one or two writers, like Tina Gordon and Jas Waters, to do their thing. These two women know how to tell stories that are both comically and emotionally true. Instead I count seven writers. All those competing ideas seem to disrupt the pacing and the storytelling.
Even the soundtrack seems haphazard. There's no strategy or thematic impact to the song placement. They just pop up, like a glitching jukebox that only plays the biggest R&B hits of the 90s. "Poison", "Free Your Mind", "Bills Bills Bills"—the songs are all great but why are they there? I couldn't tell you because I couldn't feel their impact.
In the End: This movie really should work, yet even with a cast and a soundtrack this good, What Men Want never finds its rhythm.