Grade: B+
Basically: Um…it's West Side Story but made in the new century versus the sixties with a new gloss of paint. 
Here we go, another week and another remake. I've read the gawd Steven Spielberg made this new version of West Side Story because it's one of the earliest films and pieces of pop music he remembers in his home. You can see the care and craft displayed with such skill. Spielberg is a wise old master at work. Merlin with the camera. Yet, I don't know how but it feels weird watching it. I always questioned: Why am I here? 
For those who might not know, West Side Story is a modern remix of Shakespeare's Romeo and Juliet, about two gangs who have big beef on the west side of Manhattan in the 1950s. The Irish gang are called the Jets, while the Puerto Rican gang are called the Sharks. Things go left when Tony of the Jets falls in love at first sight with Maria, the sister of the Sharks' leader. From there we get amazing ballads and immaculate dance choreography on the streets of New York City.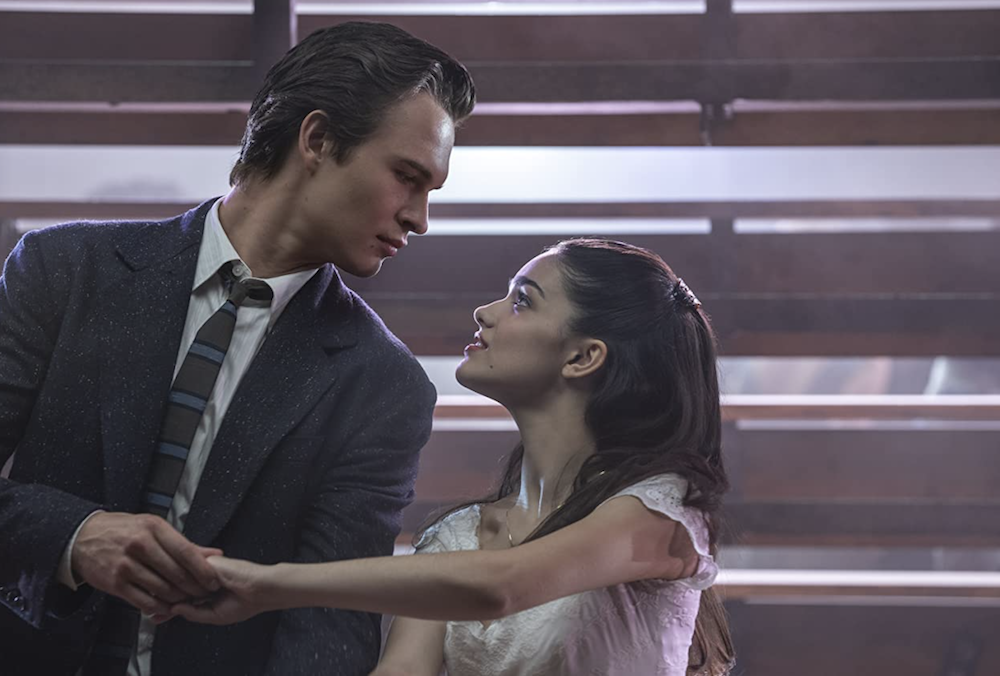 Photo: Niko Tavernise © 2020 Twentieth Century Fox Film Corporation
As I've stated, everyone involved on the filmmaking side kills it. Lord, the way Janusz Kamiński shoots this film is so lovely. The use of light, the style of close up, and the use of lens add an aesthetic flair of the past. Light washes over faces and focus changes to mix the past with the current HD look of today. It's like listening to hip hop in some sense, where artists interpolate a classic instead of completely sampling. It feels new but utterly familiar. 
Tony Kushner wrote the screenplay and he did some interesting touch ups that make it different from the original play (from what I researched) and the older film (that I've seen a bunch of times). Some stuff is moved around but the big change is really just how different the story is for me. You actually have Puerto Ricans playing Puerto Ricans and the Jets are portrayed as way more racist than they felt to me in the past. It kind of unsettled me the more I thought about it. 
A lot of that connects to Ariana DeBose as Anita. She takes over the screen every time she's on it. DeBose's energy is like starpower and it's also fantastic to see a darker-skinned woman in this role. With that said, for me, it's Anita's arc that affected me most in this version—I don't want to spoil it but some things happen to her. The visuals and little added lines show that these changes are made on purpose and really center the story in a more real-world setting than the one I remember. It ties into how much harder life is for Black women overall. This addition along with how the Jets act throughout destroyed any suspension of disbelief I had. The light-skinned folks failed Anita and it was hard to watch.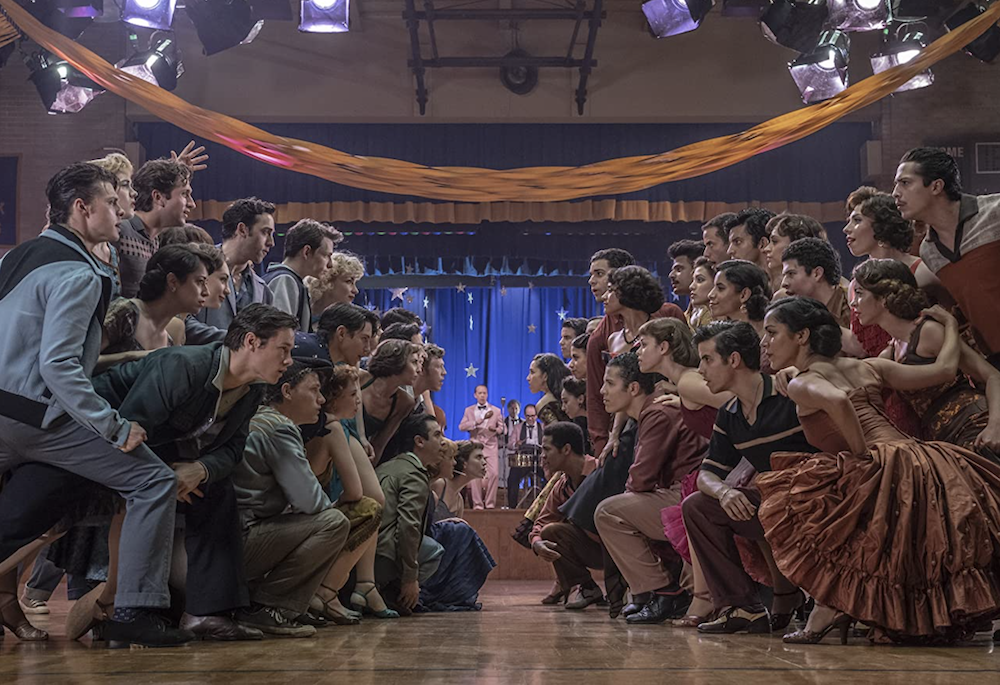 Photo: Niko Tavernise © 2020 Twentieth Century Fox Film Corporation
Ansel Elgort (baggage included) and Rachel Zegler are great as Tony and Maria, they both sing quite well and put the right amount of over-the-top emotion that should be in the story. Mike Faist does a lot of good work as Riff, the main antagonist. He has great charisma, he's way over the top, and you will hate him. Also, Faist plays Riff with a type of thing for Tony that gets close to the slash/Yaoi area there that I never got from the other version.
West Side Story is vast, it's long but it also moves pretty fast at the parts where it should, something very few filmmakers know how to do these days. It's still a three-hour film (maybe there should be an intermission to stretch your legs). It also feels like a callback to an older style of filmmaking as cinema is in a very tenuous period of change. Films like this will become very uncommon for the masses as tastes and society changes around it. Now West Side Story is becoming an artifact of America's past like its inspiration is for Europe. 
In the End: West Side Story works even though I don't think it's needed. It's also a great way to introduce this American classic to people who have never experienced it before.