Basically: A cute kinkajou AKA a honey bear (but not a bear) has an odd couple journey with a young girl in Florida. 
Sony Pictures Animation has been on a good run lately. They're succeeding in counter-programming the type of animated features Disney and Pixar are doing. Vivo is another example of this, showing off just how visually and musically creative it is compared to other recent animated features. 
Vivo is about a kinkajou AKA a small type of rainforest mammal that I've never heard of before. Vivo (Lin-Manuel Miranda) lives in Cuba with his father Andrés (Juan de Marcos González) and they spend their days performing music in the Havana square. When Andrés receives a letter from a former love, inviting him to Miami to perform with her one last time, Vivo is not happy. But after a series of events he ends up going in Andrés' stead. Vivo catches a ride with Andrés' grand-niece Gabi (Ynairaly Simo) and together they try to get to Miami to give the great Marta Sandoval (Gloria Estefan) a special song. Along the way Vivo's old-school thoughts on music clash with Gabi's more rebellious take.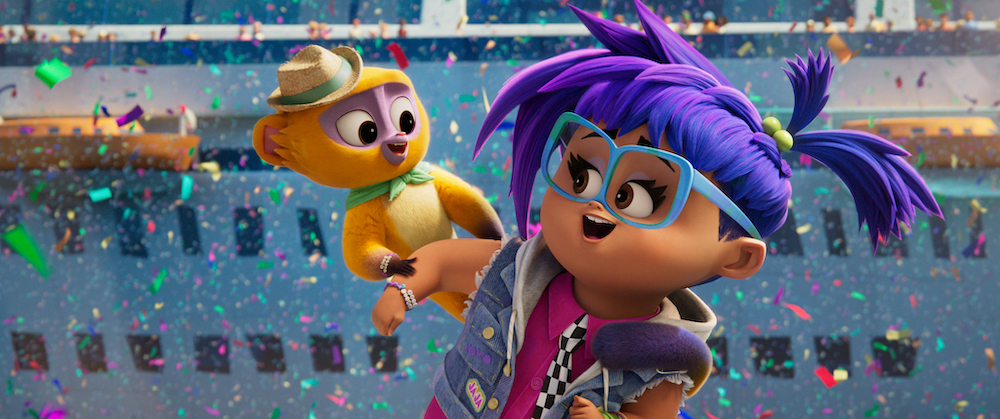 Photo © 2021 SPAI
The voice acting in this film is very strong. Lin Manuel Miranda not only voices Vivo, he also wrote the songs. The other strong performance in this is Ynairaly Simo as Gabi, she brings a ton of energy to each line with great comic timing. The music and its placement in the story also work well. The film's animation becomes way more fantastical and even matches the style of each character's imagination vs. the corresponding musical number happening in the world they are in. It's a smart and effective storytelling technique. 
Another great thing is that Vivo is a nice concise 94 minutes. It never feels long and you never feel lost. The story bounces around fast but at a good pace with not too much music vs. story. It's all balanced well. I feel this is because Miranda and screenwriter Quiara Alegría Hudes have a history of working together on the In The Heights stage musical, back in the day, along with the film version that came out this summer. Although if you're not a fan of Miranda this might be something you should sit out. While I don't get most of the critiques he's getting right now, Vivo has a lot of his feelings in it.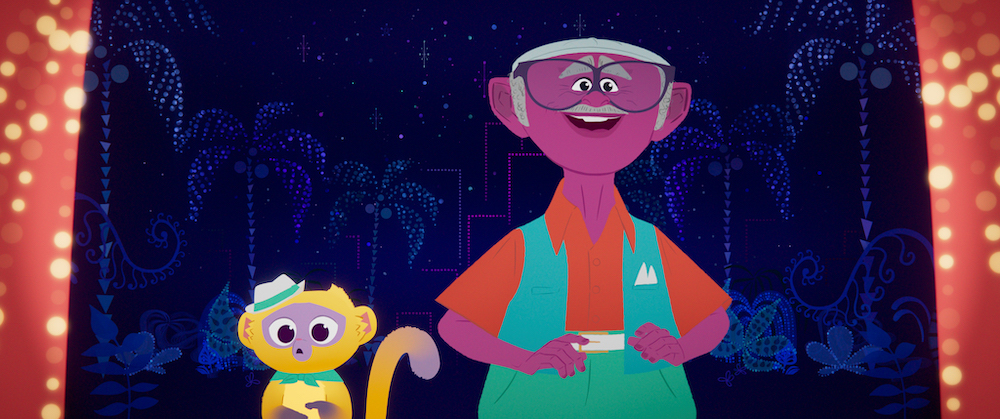 Photo © 2021 SPAI
The movie might not have a lot of meat on the secondary characters, as it chooses to focus on Vivo and Gabi with a ton of slapstick cartoon jokes throughout, but I feel it's a great watch for kids. And when I say it's for kids, I'm saying it's not like whatever Boss Baby is doing which an adult or older kid might find annoying. This is just really good and enticing. 
In the End: Vivo is a great family film with good music, great visuals, and a fun story. Definitely worth watching on Netflix.