Basically: Santa Claus is going through the motions on Christmas Eve…until he gets stuck in a house in the middle of a hostage situation.
Oh me, oh my, I did not expect this movie to be as fire as it is. Violent Night is an old-style genre action movie that wears its influences on its sleeve but also has a good story with the right amount of sentimentality and fulfilling action. You know how Professor Utonium makes the Powerpuff Girls in the big cauldron by pouring in different elements? With that visual in your head: take Die Hard, animated Christmas specials, John Wick, and a touch of Home Alone, and you have Violent Night. 
David Harbour of Stranger Things fame plays Santa Claus. While delivering presents on Christmas Eve, he's feeling pretty down as he thinks children nowadays are more superficial with their wants and their Christmas spirit.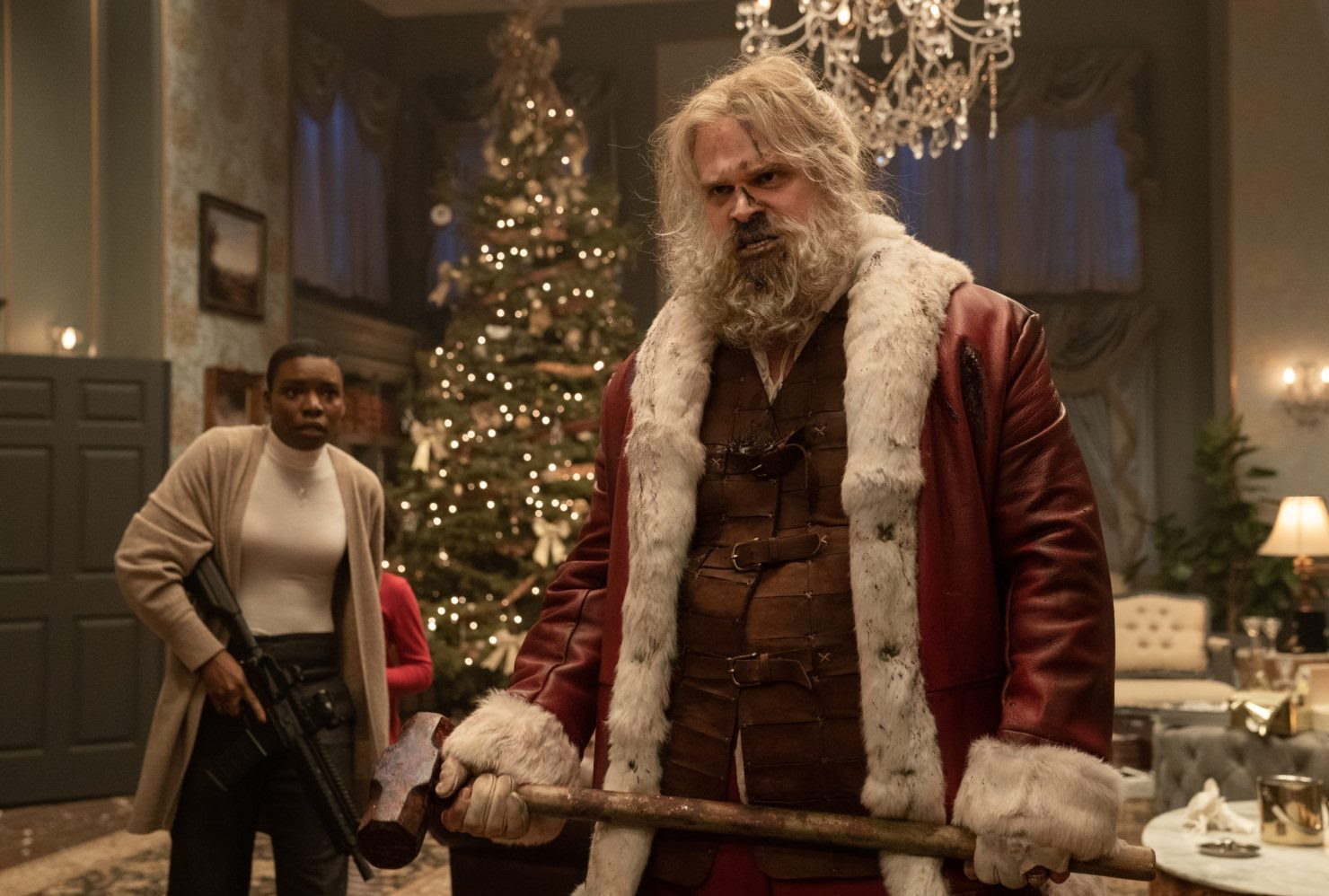 Trudy (Leah Brady) is the other main character. She's a kid who believes in Santa Claus and becomes Santa's connection to things happening in the house. Her family is very well-to-do with Succession-like jockeying between Trudy's dad Jason (Alex Hassell), her aunt Alva (Edi Patterson), and her grandmother, Gertrude (Beverly D'Angelo). Jason's main focus is getting his family together with his ex-wife Linda (Alexis Louder) and Trudy.
Trudy is a mix of Cindy Lou Who from The Grinch Who Stole Christmas, Kevin McCallister, and Reginald VelJohnson from the first Die Hard. It's wild mix—like someone at a frozen yogurt spot adding every topping—but Violent Night just freaking works. It's pretty damn amazing that it's so enjoyable and has the right level of heart and Christmas movie center while also having Santa Claus out here catching mad bodies. 
Harbour is great as a sad-looking, lovable, middle-aged-man-looking Santa. This isn't Tim Allen's The Santa Clause super heavy-looking Santa. Harbour looks like a down-on-his-luck mall Santa who just happens to be the real Father Christmas. He has a wild origin and also doesn't really understand how his Christmas magic works.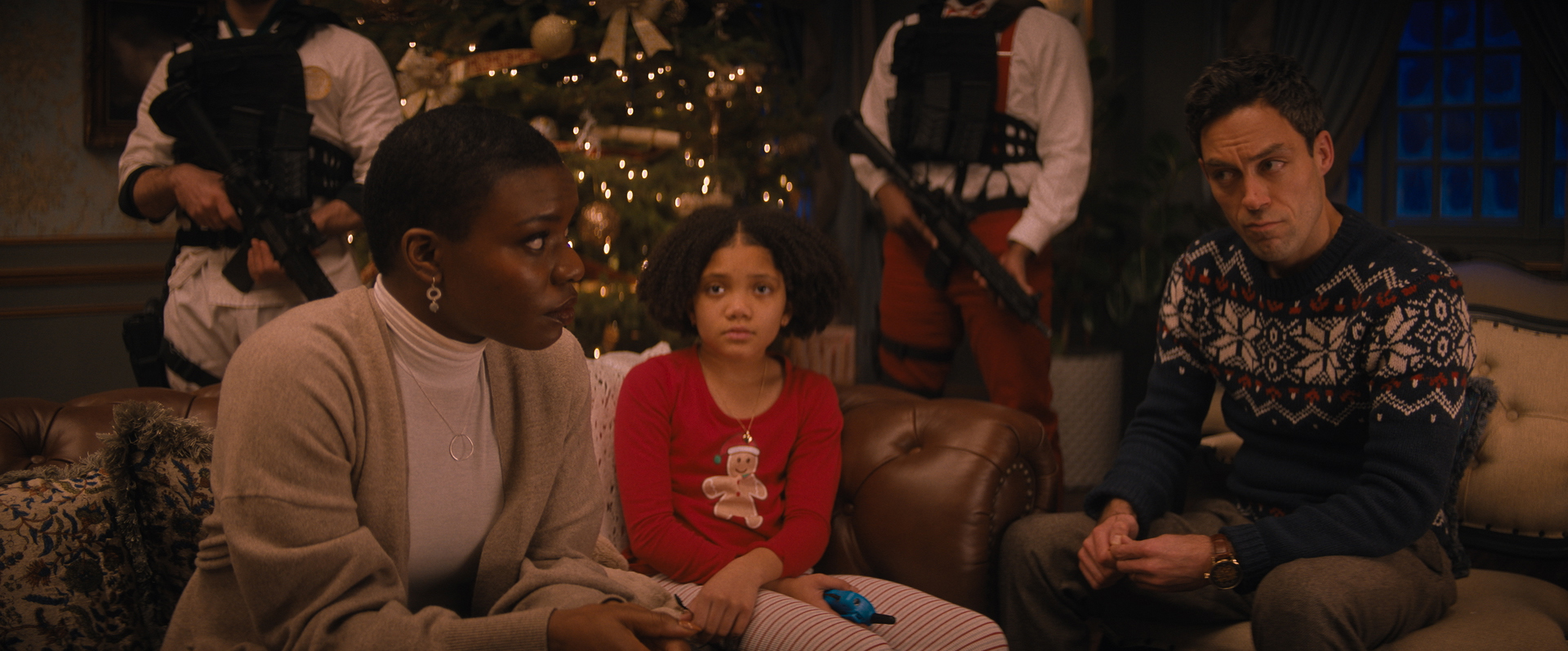 The other star who stands out is John Leguizamo as Mr. Scrooge, the mercenary who uses the name of the classic Christmas story character but acts more like Hans Gruber in Die Hard with his team of robbers, each with a funny personality trait.
It's just so rare to find a new Christmas movie that I feel can last the test of time from the moment I first see it. In the theater screening I was a bad audience member—y'all, I was talking during the movie, calling it a classic every ten minutes. The fades Santa serves up—classic. The jokes are on point. The kid is cute as a button. All classic.
The only thing about this movie is you shouldn't show it to a kid the age of Trudy. Violent Night is a hard R-rated holiday movie made for grown folks and older teens. I hope it does well so we can get at least one fire sequel. 
In the End: Violent Night is an unforgettable new Christmas action classic, perfect for those who want to hate on Die Hard being a holiday classic—now you have one that is undeniable.