Basically: Adam McKay tells the story of the American Emperor Palpatine skulking in the shadows of the White House.
Adam McKay, a comedic genius—yeah you read that right, GENIUS—has given us smartly-made silly slapstick humor classics like Anchorman, Talladega Nights, and Step Brothers. He could've coasted through life on that alone but things changed in 2015 when The Big Short was released. It managed to entertain while breaking down the context of real life events. Now we have McKay's follow up, Vice, a film about former Vice President Dick Cheney played by Christian Bale aka Batman.
The film is rounded out by a great cast with Amy Adams as Lynne Cheney, Steve Carell as Donald Rumsfeld, Sam Rockwell as President George W. Bush, and many more. The cast did such a good job of capturing these real figures from recent history they'll have you doing double takes. Narrated by Jesse Plemons, Vice begins with Cheney as a college dropout and drunk, not doing much with his life, until his wife Lynne tells him to get his act together.
Choosing to use a narrator from close to modern day is how Vice pushes its satire. Plemons is not just telling you a story, he's also commentating. This gives the film a weird tone but not in a bad way—it's like a mix of PBS' Frontline and Last Week Tonight with John Oliver. All the facts are there but the editing and framing of each event will have you dying with laughter. Then it'll hit you hard with reality.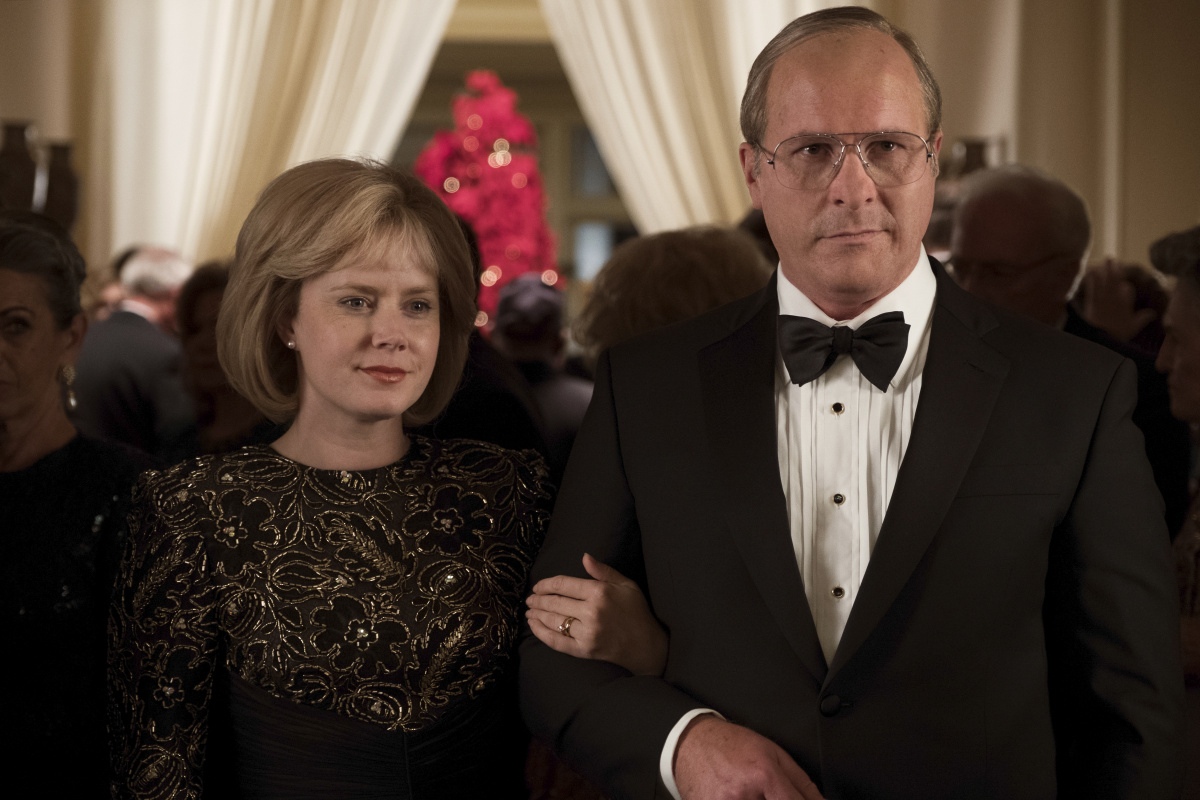 Photo: Annapurna Pictures
All the credit can't go to McKay though, the cast is what pulls you in. Bale completely transforms into Cheney. Through gaining weight, makeup, and changing his voice he makes what Gary Oldman did as Churchill look like cosplay. The core of the film is about the relationship between Dick and Lynne, who go around Washington like a 20th century real-life Macbeth and Lady Macbeth with zero comeuppance. Adams should no longer go unsung after her performance in this movie and she continues to have great chemistry with Bale (having previously starred together in American Hustle).
Vice is a WONKish film. It throws terms and concepts and events around fairly fast but it doesn't talk over the viewer, allowing people to follow and laugh. That's a feat because some parts of the story are sobering, since it's been nearly two decades since 9/11 and the events that followed set up a lot of problems with our country now. Vice is a must watch of the season and one of the best films of the year.
In the End: A deft historical satire making the case that Dick Cheney was one of the most dangerous men in American history.