B- Rating
Basically: What if Mary Poppins came to save the mother—not the kids?
There's a baseline of casual rage running through Jason Reitman and Diablo Cody's Tully. It hooks you and reels you in. It's the kind of comedic yet unresolved fury Charlize Theron plays so well—we can't see it on her character's face but we smell the smoke from the fire in her belly. It's a domestic rage, an everyday how-did-I-end-up-here? The kind of deep dissatisfaction that comes from people calling your autistic son "quirky" one time too many, or when your eight year old daughter disses you with offhanded disappointment. Yeah, it's funny…because if you don't laugh you're going to end up in jail on assault charges. This is the type of hidden rage that fuels Tully and its main character Marlo (Theron). And it works.
We start with her belly. It's so very full. Marlo's pregnancy seems to be a metaphor for the emotions she's been swallowing. She and her husband (Ron Livingston) didn't mean to have their third baby…but it's not like he has to deal with it or anything (or that he's even going to try). Their youngest child Jonah (Asher Miles Fallica) appears to be on the spectrum and they're not quite sure how to help him. Yet his rage at the tiniest change parallels Marlo's internal resistance to the woman she has become. As with her husband, the people who are supposed to help her, namely Jonah's private school and its sweetly condescending principal, are only there to judge her and add to Marlo's stress by threatening to eject her quirky kid. Meanwhile daughter Sarah (Lia Frankland) is feeling ignored and uses snark as a coping mechanism—she's eight and she's good at it.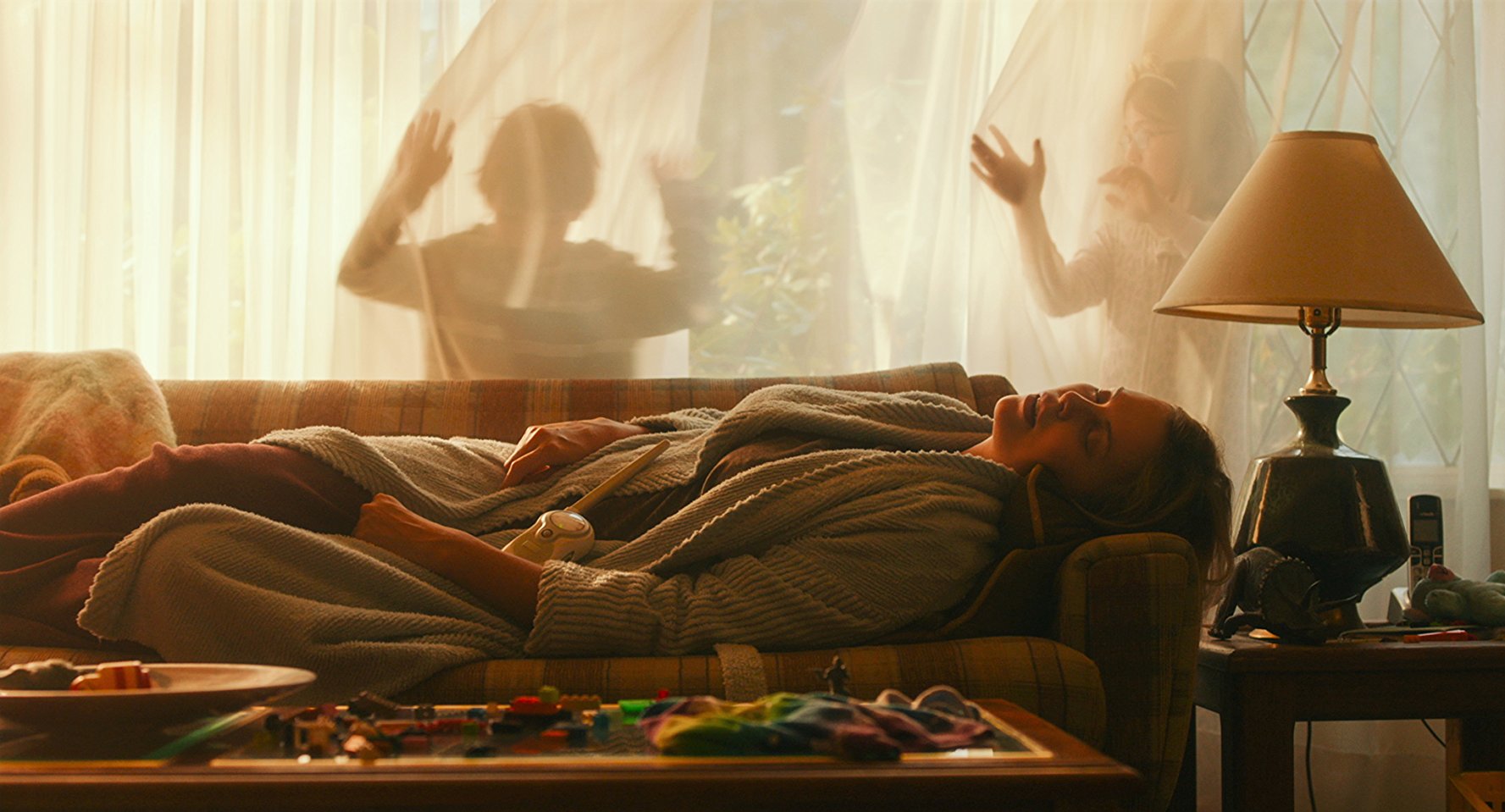 Photo: Kimberly French/Focus Features
Enter the wonderfully pretentious brother, Craig (Mark Duplass). When Marlo tells him her body, "feels like an abandoned trash barge," we're pretty sure she means her life. Craig offers to pay for a night nurse because they're all the rage; you actually get to sleep. It's a good offer but Marlo can handle everything, she is a modern woman…yup…but then baby Mia is born…and the breasts are leaking (when they're not on fire)…and the diaper genie is full…and sleep is a thing unknown…she's never out of her pajamas…and her husband wants Julia Childs…and her daughter asks her point blank, "Mom, what's wrong with your body?"
It hurts to watch. Which is why you're so relieved when the night nurse Tully (Mackenzie Davis) shows up to help Marlo out. From the moment she, almost, dances into the house Tully sparkles with hypnotic magnetism. She has no time for conventional bullshit—she's there to soothe Marlo with hipster wisdom that somehow doesn't grate because it feels earnest. So what if Tully clearly buys all her clothes from the 90s bin at the Goodwill? She reminds Marlo of who she is and that's where the film takes off. There's also a twist…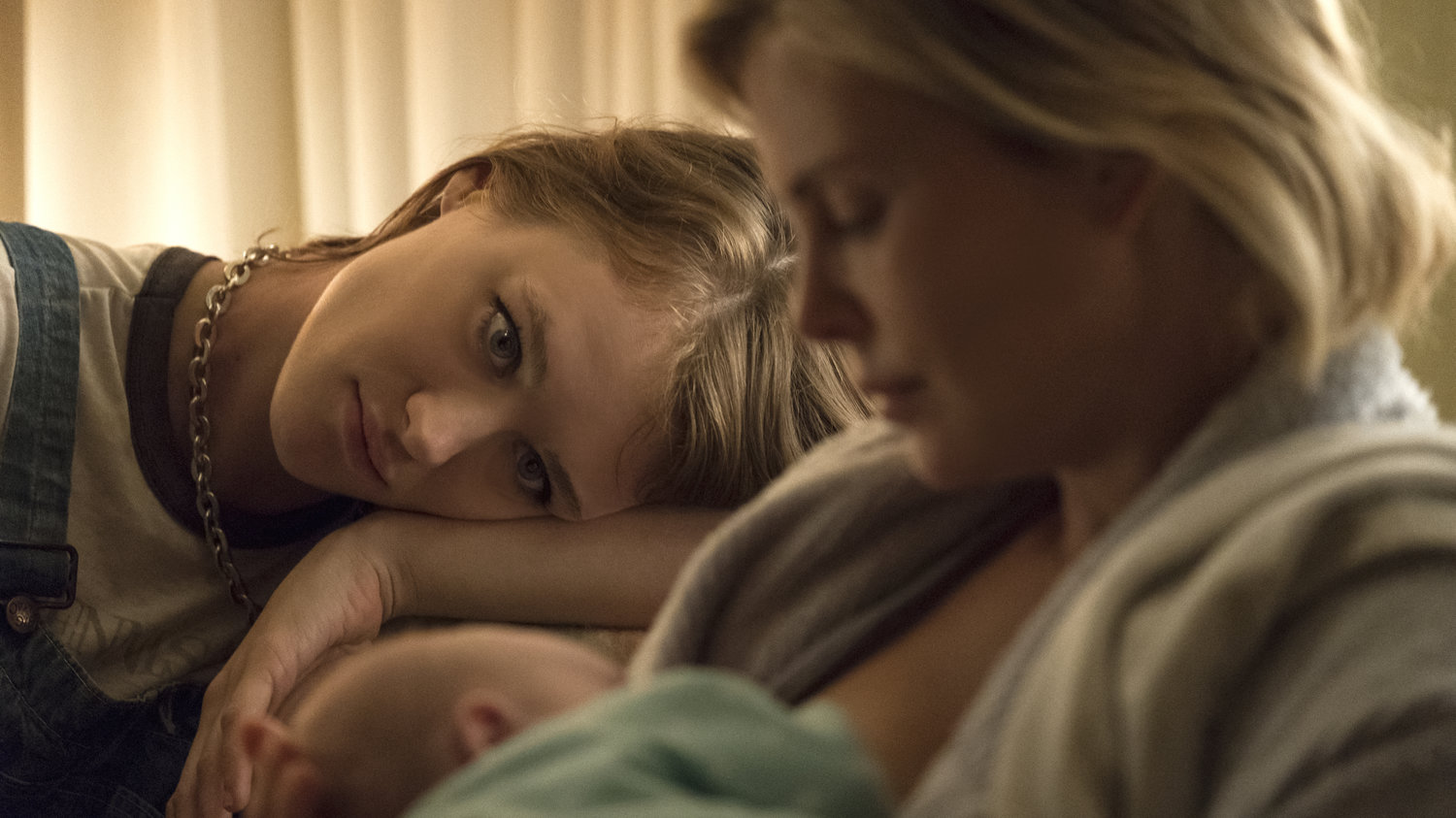 Photo: Kimberly French/Focus Features
I remember having a conversation with a friend about her struggles after becoming a wife and mother. She felt those roles had swallowed her alive. As the child of a magnificent woman, I reminded my friend that her identity hadn't been changed to "mummy" or "wifey". She still had a name that belonged only to her, dreams to fulfill, and that her children would benefit most from her happiness. They would learn how to live life fully from watching her. That's what Diablo Cody is saying to all of us with Tully. It is Mary Poppins for Moms, a magical-realism fable for the fractured, and while it lags a bit in the middle there's something truly satisfying about the way the character Tully holds up the mirror for Marlo to see all of herself. And perhaps to heal…
In the end: Tully is a quietly affecting film. I like that.