Basically: The continuing adventures of Woody, Buzz, Jessie, and the whole Toy Story gang.
Wow, who would've thought this story about the lives of toys could last almost 25 years, huh? Who would've thought a whole generation would follow the adventures of a 50s toy cowboy and a 90s style action figure? And who would've thought they could be used to tell so many great heartfelt stories? Toy Story 4 was pretty much a surprise when it was announced since Toy Story 3 was already a fantastic ending, of sorts, for the franchise. Here and there Pixar has only made TV holiday specials of the toys' new life with Bonnie (Madeleine McGraw), the little girl Andy (John Morris) left his beloved toys with when he went to college.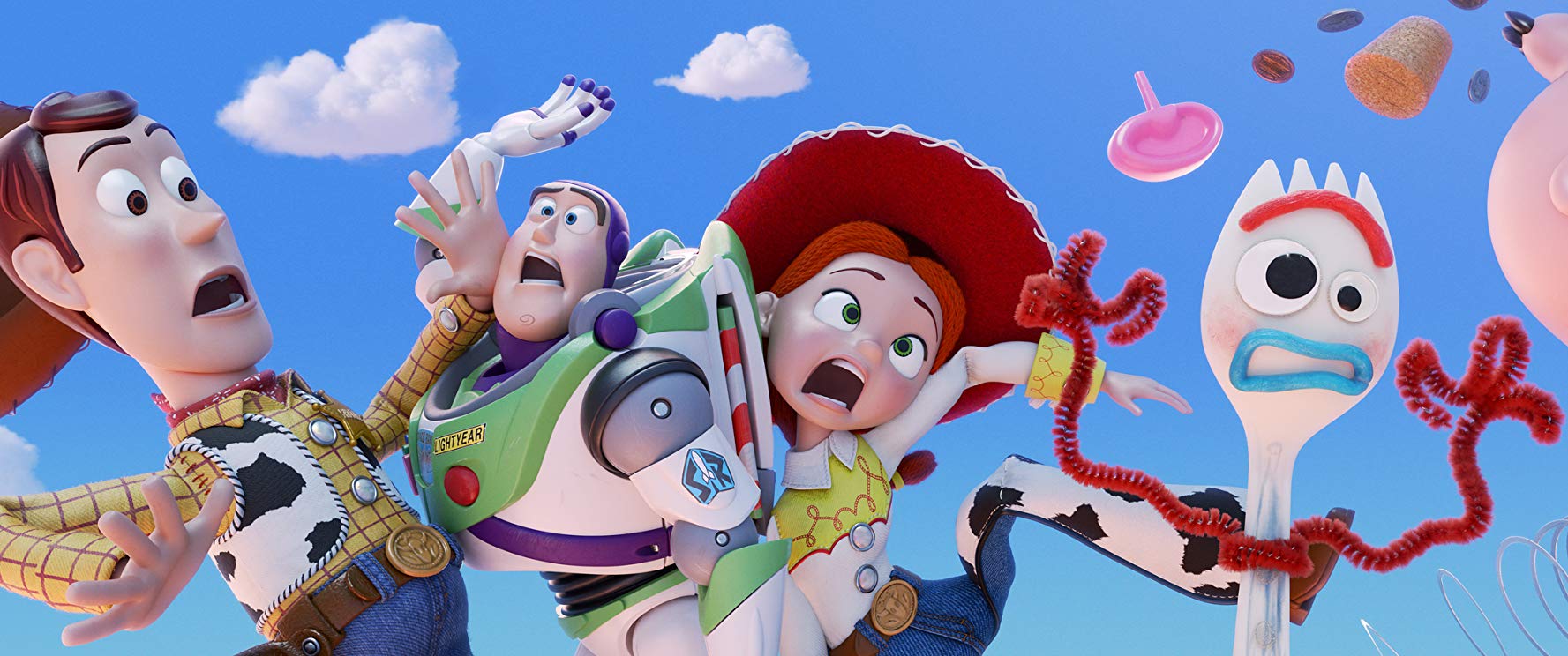 Photo by Pixar - © 2019 Disney/Pixar
Now our story follows five-year-old Bonnie who is about to start kindergarten. Our good ole cowboy Woody (Tom Hanks) isn't really getting a lot of playtime but that doesn't stop his feelings of duty to his kid. He sneakily accompanies Bonnie to kindergarten and helps her when she's too shy to socialize. Woody gives her some random objects which she ends up turning into her new favorite toy, Forky (Tony Hale of Veep and Arrested Development fame). The problem is, Forky doesn't understand why he's alive and isn't just trash because he's a spork.
A lot of Toy Story 4's first act is about finding one's purpose in life. It focuses on the connection of Woody and Forky—there's talk of existential ideas that don't get too weighty or boring. The other big storyline is Woody's reunion with Bo Peep (Annie Potts), who just disappeared after Toy Story 2. The film explains her absence but it also uses the reunion to make Woody question what he's doing with his life and how he fits in. The movie does well to work all these themes into what we expect from Pixar—an animated film with a touch more depth for adults than silly jokes.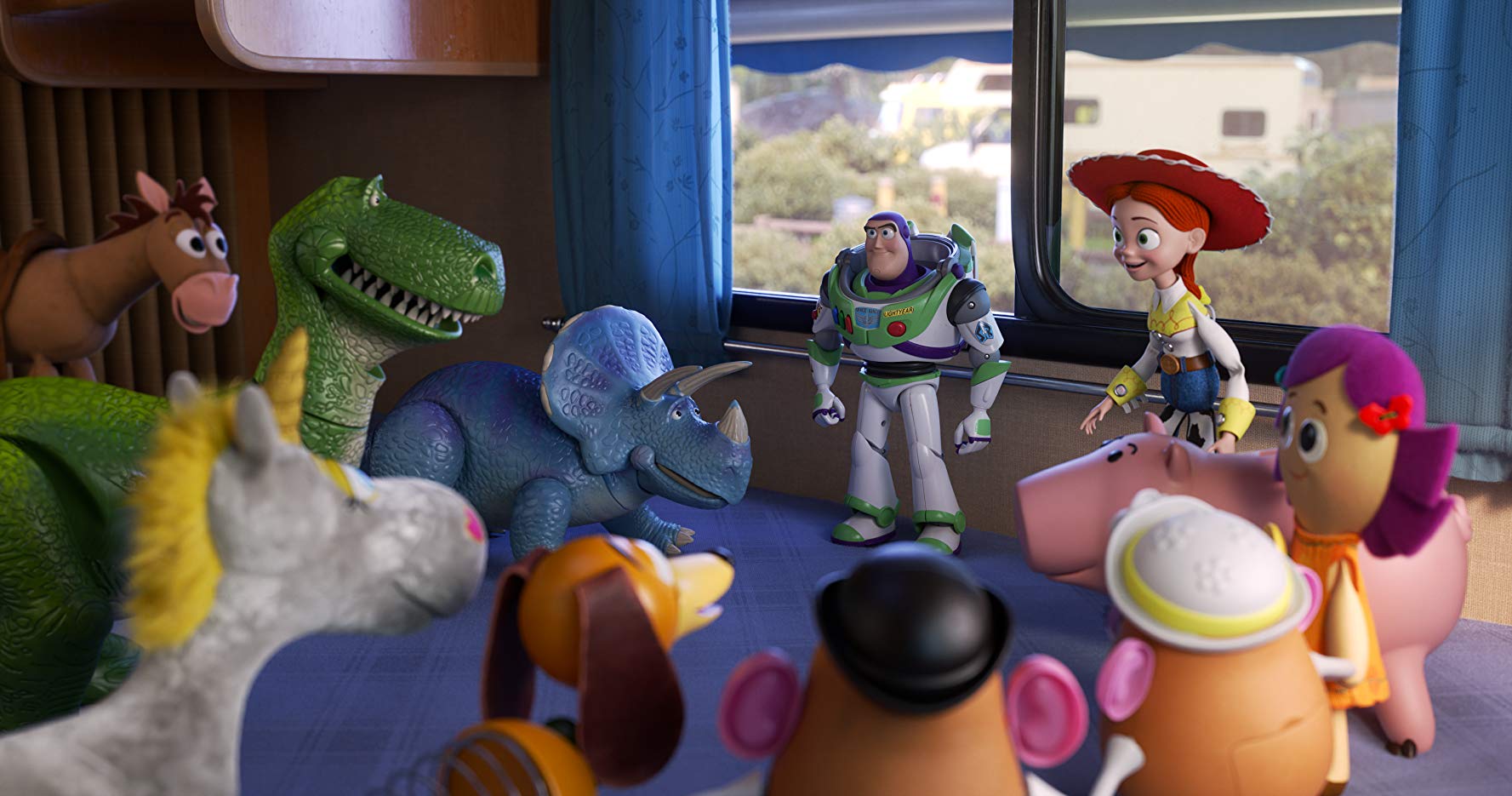 Photo by Pixar - © 2019 Disney/Pixar

The character arcs might work for the parents of now-grown children—who might also have their own children—more than for anyone else. Most of these plot points come from Woody but also Buzz (Tim Allen) and Jessie (Joan Cusack) as their roles change due to how Bonnie plays with them. Beyond the deep themes, the film also works as an action comedy with Woody having to save Forky from an old doll named Gabby Gabby (Christina Hendricks) and her creepy ventriloquist dummy henchmen. Much like Toy Story 3 was a jail escape movie, Toy Story 4 is a team movie like an all-ages Mission Impossible. All these different story threads sound like a lot but they really aren't. Every plot point and arc is balanced so well that you'd have to have your analysis brain turned on the whole time in order not to get sucked into the story.
In the End: Toy Story 4 is a wonderful film and a beautiful (maybe?) send-off for these characters. Take some time out this summer and see what will most likely be the best franchise movie of the year and possibly the early favorite for best-animated feature.