Basically: An unexpected sequel to a film from 35 years ago about flying fighter jets and looking awesome while doing it.
My guy Tom Cruise is back out here. The true patron saint of big-time action films. I can't say I was sitting here waiting and praying for a sequel to Top Gun. See, I saw Top Gun on TV when I was a kid. The film came out when I was a first-grader or something. Yet there is something special now about Tom Cruise—at least to me—and his steadfastness in making big films where things are done practically. Risking his life at his age to do amazing stunts is something we haven't seen outside of Hong Kong stars like Jackie Chan and Michelle Yeoh. And with Top Gun: Maverick, Cruise returns to one of the franchises that made him a household name. When he's on-screen and he smiles, man, if there ever was something that actually made Vin Diesel's quote about the movies ring true, it's that.
"For more than a hundred years there's one place where we all came together to be entertained, to escape, to go someplace new: The movies. There's nothing like that moment when the lights go down, the projector ignites, and we believe." –Vin Diesel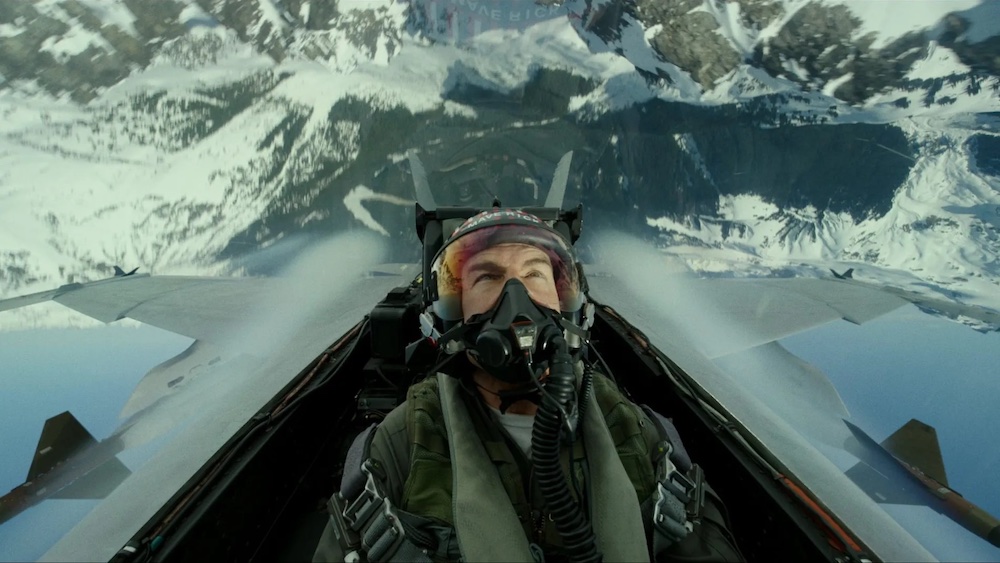 Top Gun: Maverick starts with Pete "Maverick" Mitchell (Cruise) who is kind of like the actor who portrays him—he's a man who does what he loves which is maybe a bit too dangerous for someone his age. He's a test pilot and is still pushing it by bending the rules slightly. This time though, instead of being kicked out of the Air Force and sent to Top Gun, he has to teach a group of the best Top Gun graduates how to do an impossible mission (ha!) at the behest of his old friend Iceman (Val Kilmer). There he meets the new head of Top Gun, Vice Admiral Beau "Cyclone" Simpson (Jon Hamm), who does not like Maverick at all.
Maverick is unsure about being a teacher because he still wants to fly and thinks he's the only one who can do it, yet he stays and teaches these new hotshots. One of them is Bradley "Rooster" Bradshaw (Miles Teller), the son of his best friend Nick "Goose" Bradshaw. Along with that drama, there is Penny Benjamin (Jennifer Connelly) as Maverick's new love interest. A woman he met and loved for all those years we missed in between movies.
A lot of what works here is that Top Gun: Maverick keeps it pretty simple. The pilots have to do a mission against an "enemy." There are no evil Brown people. No evil East Asian people. No lazy use of Russians or Eastern Europeans. Just an enemy with some badass new type of planes that somehow we don't have (which is literally the most unbelievable part of the film, by the way).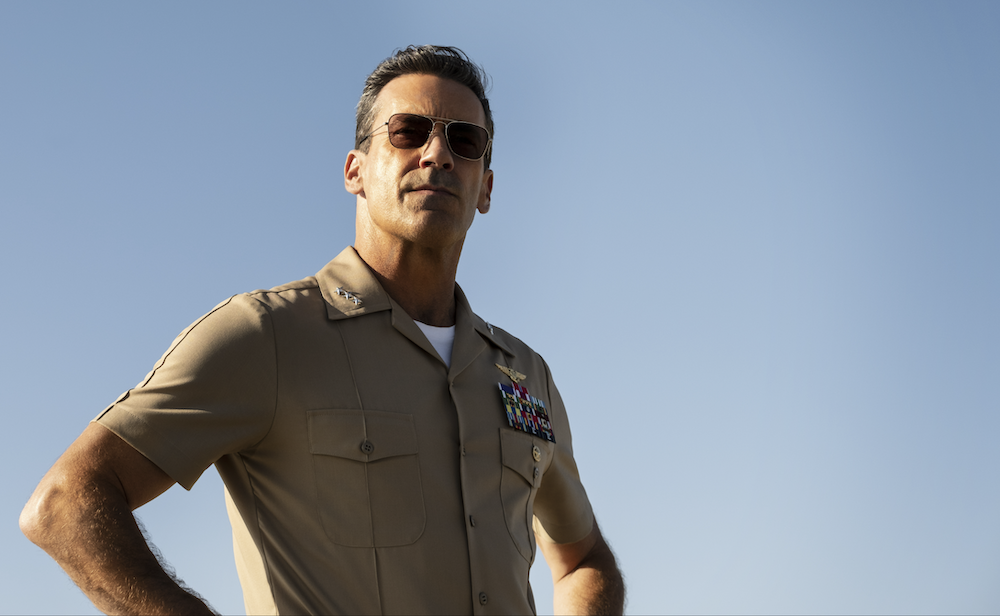 The film is the perfect mix of nostalgia with new stuff. While you remember some characters, there are only a few, then you have new characters who remind you of the past. It feels like a cycle of new faces in familiar places. You're in the same place as Maverick as he sees these young pilots, this time young men and women like he and his group were back in the past.
Miles Teller is great as Rooster, a young man who is angry with Maverick. He's charismatic and fits the hero type of the character. Rooster needs to push himself to the next level to be the best pilot Maverick knows he can be. Jon Hamm brings his usual great acting skills to his character's utter disdain of Maverick. It's a joy to see. Low-key, watching Maverick and Cyclone together is how any Batman and Green Lantern dynamic needs to be on the movie screen. Just nothing but static. Glen Powell is also great as Hangman, the clear Iceman analog in this story, and plays an excellent rival for Rooster.
Please don't get it twisted, though; this is a Tom Cruise film, and Maverick is the nicest ever in the skies. Top Gun: Maverick is such an enjoyable film and best seen on the biggest screen you can see it on.
In the End: Top Gun: Maverick is a warm hug of a fighter jet, Tom Cruise action movie nostalgia. Familiar and new, fun and captivating.