by Kat & Cub
Basically: An unabashedly romantic teen rom-com, scored to the latest pop soundtrack. 
Get your laptops and homemade snacks 'cause Always and Forever, the final chapter of the To All the Boys trilogy, is finally here for Valentine's Day weekend! Our favorite epistolic heroine, Lara Jean is back along with her supportive family and friends as she navigates senior year of high school.
Any movie that opens with Girls' Generation "Gee" over a montage that rivals any Visit Seoul travel video is already going to put me in a good mood. Lara Jean (Lana Condor) and her sisters—older, pragmatic Margot (Janel Parrish) and younger, spunky Kitty (Anna Cathcart)—are on Spring Break in South Korea with their dad (John Corbett) and his girlfriend Trina (Sarayu Blue). It's the perfect family vacation, exploring all the city sites. At the top of Namsan Tower, they search among all the colorful heart shaped locks for the one their mom added many years ago. Lara Jean finds it and discovers her wish was to love her dad for the rest of her life. Though the reality is bittersweet, her mom's wish did come true. It's just not exactly how she planned. This sense of balancing future hopes and dreams while trying to navigate the unplanned setbacks in life is what Lara Jean has to figure out in Always and Forever.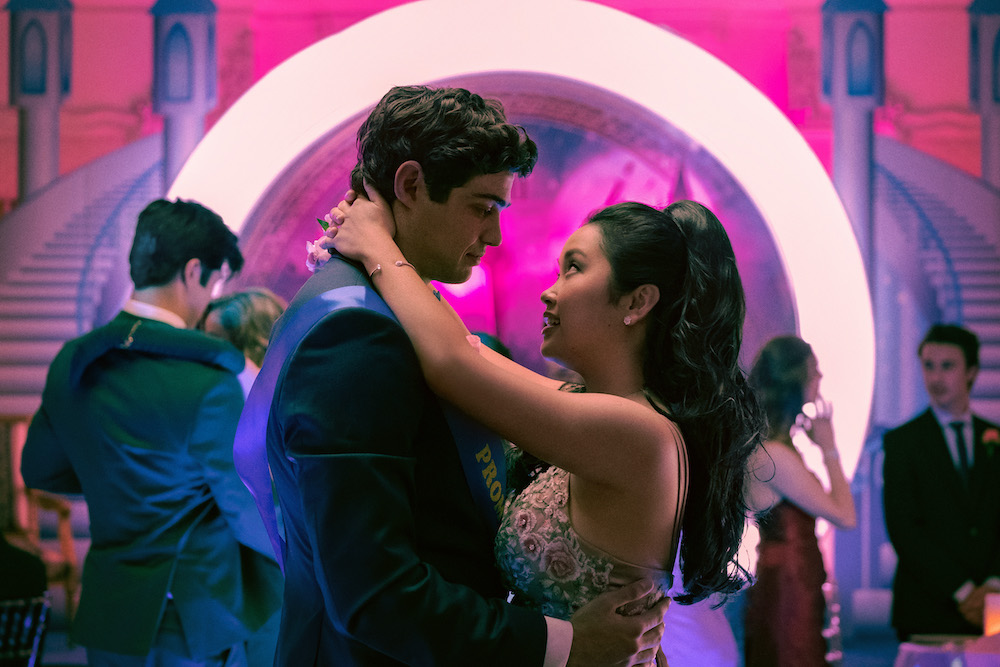 Photo: Katie Yu/Netflix © 2021
Back at home we're welcomed by the return of the internet's boyfriend: Peter Kavinsky (Noah Centineo). Side confession, for those like Cub and I who were team John Ambrose (Jordan Fisher) after the previous movie, it may take a moment to fall in love with Peter again. We'll see. Lara Jean is nervous about hearing back from college admissions after Peter has gotten accepted to Stanford. She's got a whole picture perfect montage of the rest of their lives together planned out. 
That is, until an unexpected setback and their senior trip to New York City happens. While hanging out with her current bestie Chris (Madeleine Arthur), and Gen (Emilija Baranac)—her former bestie turned rival turned tentative friend again—will Lara Jean begin to dream of other things?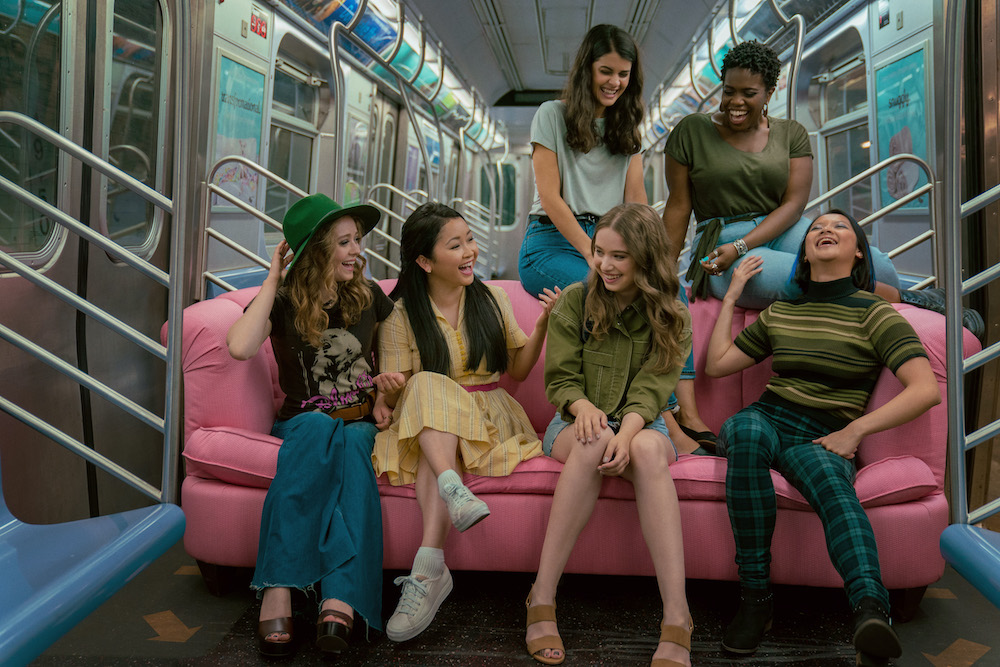 Photo: Sarah Shatz/Netflix © 2021
To All The Boys: Always and Forever is a return to what made To All the Boys a feel good teen rom com in the tradition of John Hughes movies (thankfully minus the misogyny and racism). While the movie focuses on universal high school worries like relationships, college applications, prom, and graduation; its strength is in portraying how the biggest moments in life are not always like a promposal. A&F is bonding with friends after a night out partying. It's being in a relationship and growing together. It's falling unexpectedly in love with a thing or a time or a place and realizing what you want and where you belong. 
Although Cub found it a little anticlimactic at the end and thinks Peter is more passive here than in the book, those big life moments taken together are what makes the chances in life worth taking even if everyone else thinks they can predict the end.
In the End: See it and celebrate the moments big and small that we share with people along with the world's best chocolate chip cookies and even better pop tunes.
To All the Boys: Always and Forever comes to Netflix on Friday.