Basically: This is Thor's Winter Soldier. Yes, it is exactly that much of a game-changer.
In Thor: Ragnarok, the action begins with Thor (Chris Hemsworth) in a cage, ruminating about the last couple of years (wandering space looking for Infinity Stones and not finding them, apparently), when he's brought before Surtur, the shrunken but feisty king of the fire giants (voiced by Clancy Brown). Surtur wants to bring about Ragnarok and Thor… doesn't. And after a bad moment—in which it seems the Bifrost Bridge will not be opened in time to prevent being eaten by a jet-powered dragon (way cool, btw): Thor is back in Asgard. Hela, the Goddess of Death (Cate Blanchett), is coming. And just like that, she's there and Thor's hammer Mjolnir is not.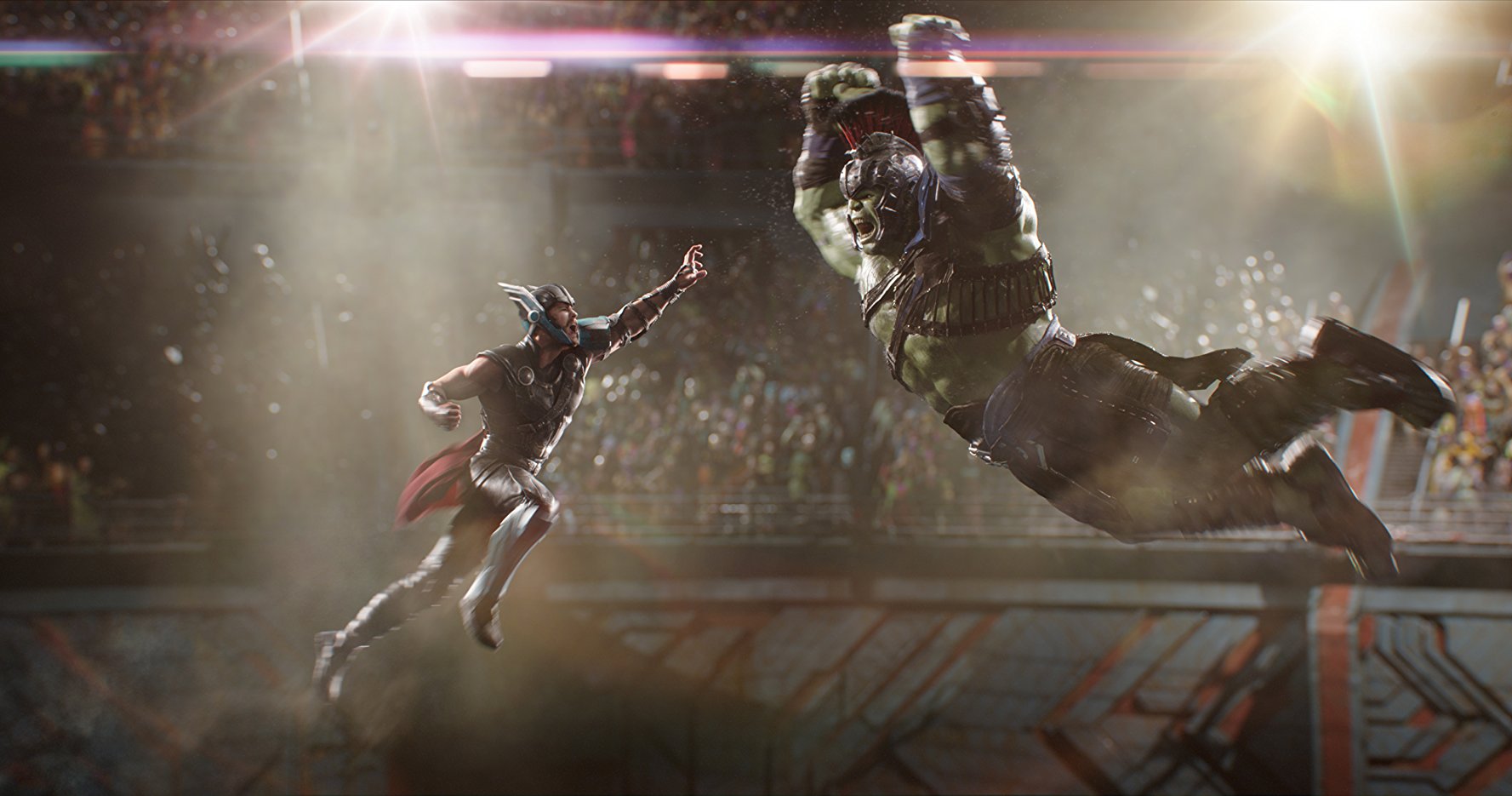 Thor and Loki (Tom Hiddleston) eventually get stranded on Sakaar, a primitive and violent junkpile world ruled by the Grandmaster (Jeff Goldblum), a dorky ancient who holds an ongoing "contest of champions" in his city. The latest champion is a destroyer, and Thor will face him, after he meets the rocky Korg (voiced by director Waititi) and gets a haircut.
Turns out the champion is (you guessed it) the Hulk (Mark Ruffalo), who's been there (and Banner-free) since the end of Avengers: Age Of Ultron. Thor needs to get home and he needs the Hulk's help. He also needs some help from Scrapper 142 (Tessa Thompson), aka Valkyrie, who fought Hela once before… and doesn't want to do that ever again. Thor must assemble a new team, get back to Asgard, and face an unwinnable fight against a monstrous enemy. All in a day's work for a God of Thunder, right?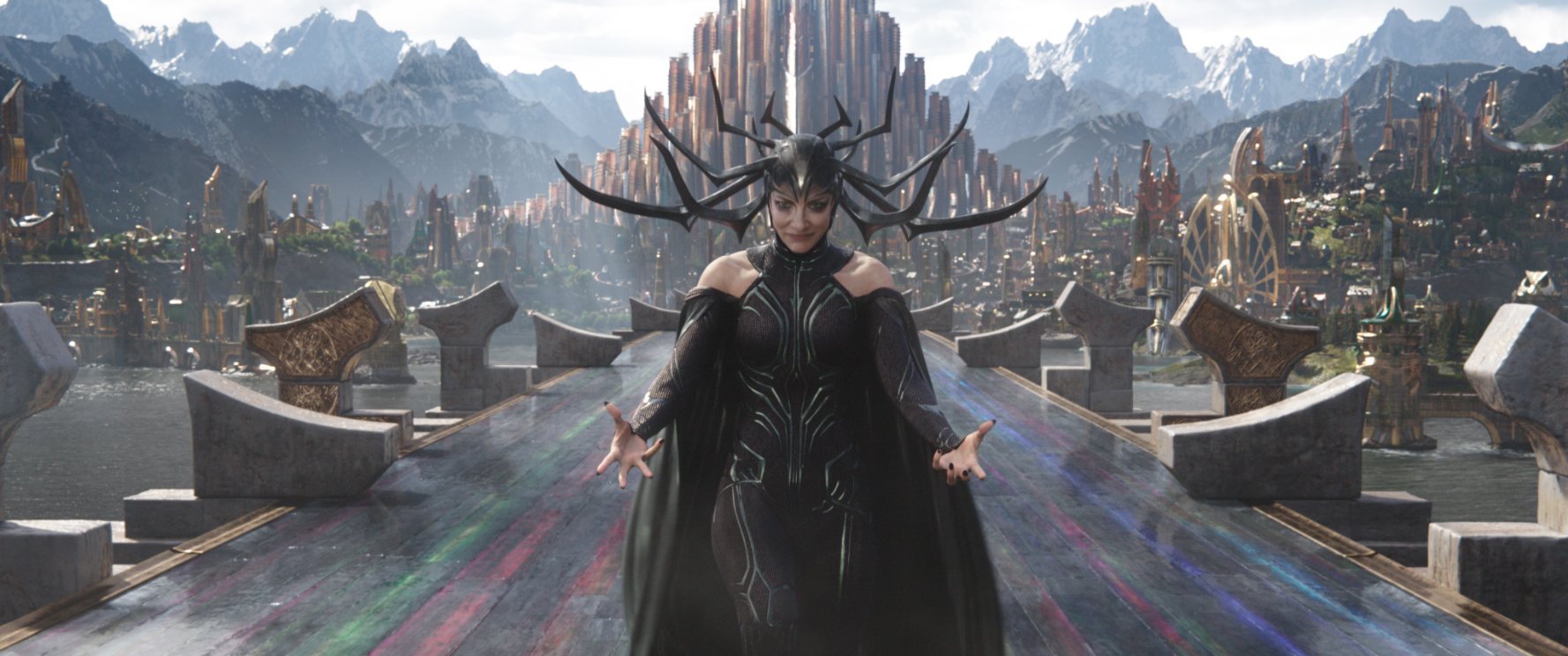 Although plenty of serious stuff goes on and several supporting characters meet their end, Thor: Ragnarok is nevertheless the funniest installment of this franchise to date. Hemsworth, who showed his comedy chops in Ghostbusters, gets to be self-important beyond the point of parody; he's genuinely funny! But he also has plenty of meaty dramatic moments, dealing with loss on all sides and struggling against the fear that he's simply not strong enough. If anyone doubted, Hemsworth is much, much more than a pretty face.
Hiddleston also has character growth in this movie, coming to terms with his cycles of trust and betrayal with Thor and being given a stark choice of who he wants to be. His first glimpse of the Hulk is worth the price of admission, incidentally, but he brings Loki almost full circle and it will be interesting to see where he goes from here.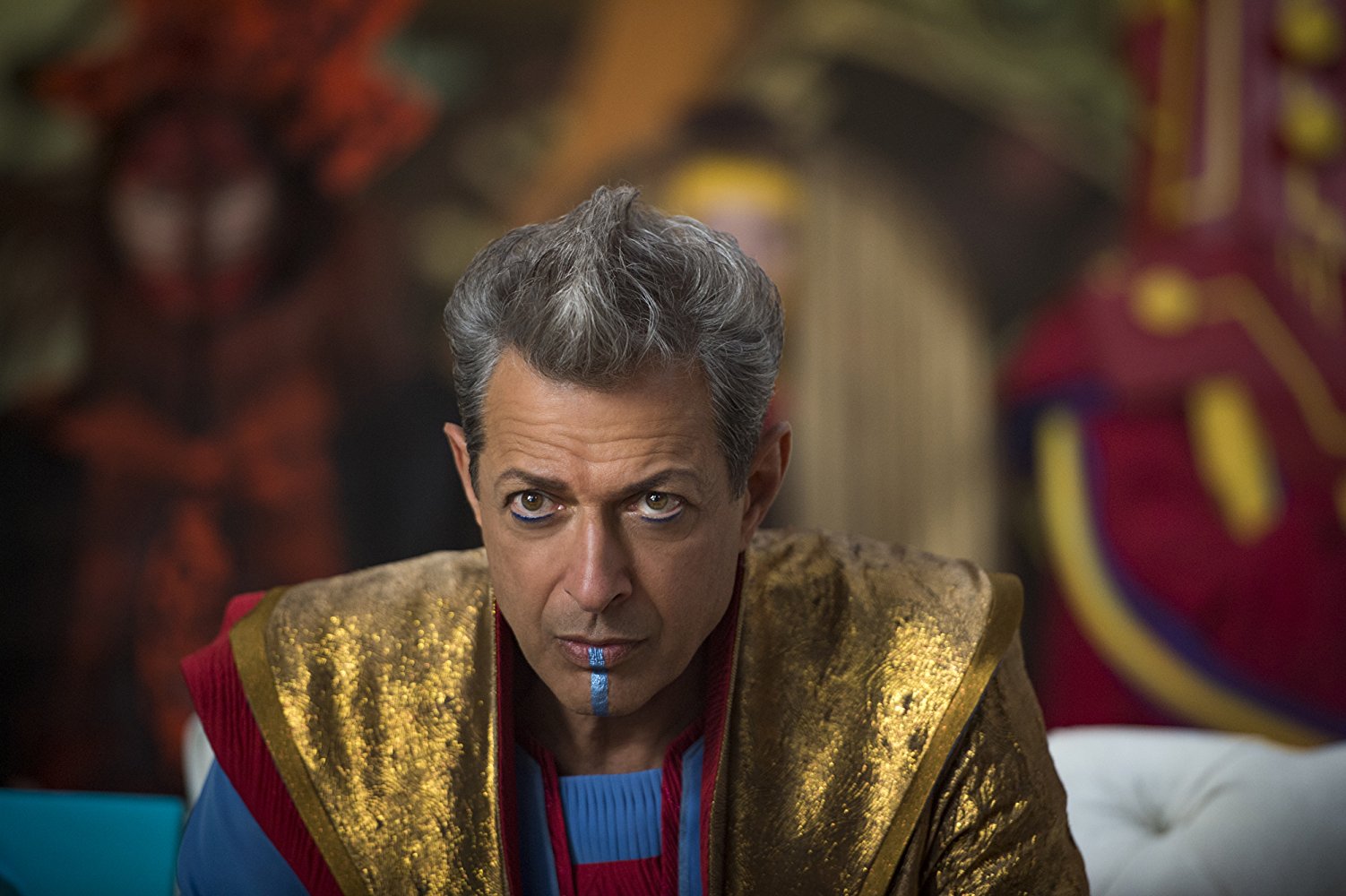 Tessa Thompson is a delight as Valkyrie, living as a burned out lowlife bounty hunter of sorts, drinking and trying to forget her heroic past. Despite her breezy indifference, there's a world of pain inside her and she shows just enough to keep the audience on edge.
Mark Ruffalo gets to take the Hulk to the next level, giving us a monster who's not exactly eloquent but can certainly hold a conversation. He's also become self-aware, understanding who he is and that Sakaar is a better home for him than Earth, where "everyone hates Hulk." Where it's been easy to empathize with Banner in the past, here Waititi gives us a chance to empathize with the Hulk, which is truly new for the movies. His interactions with Hemsworth, both as Hulk and Banner, make this the world's most improbable buddy comedy for long stretches of the movie. And the Hulk's almost plaintive "…but, big monster!" is hilarious.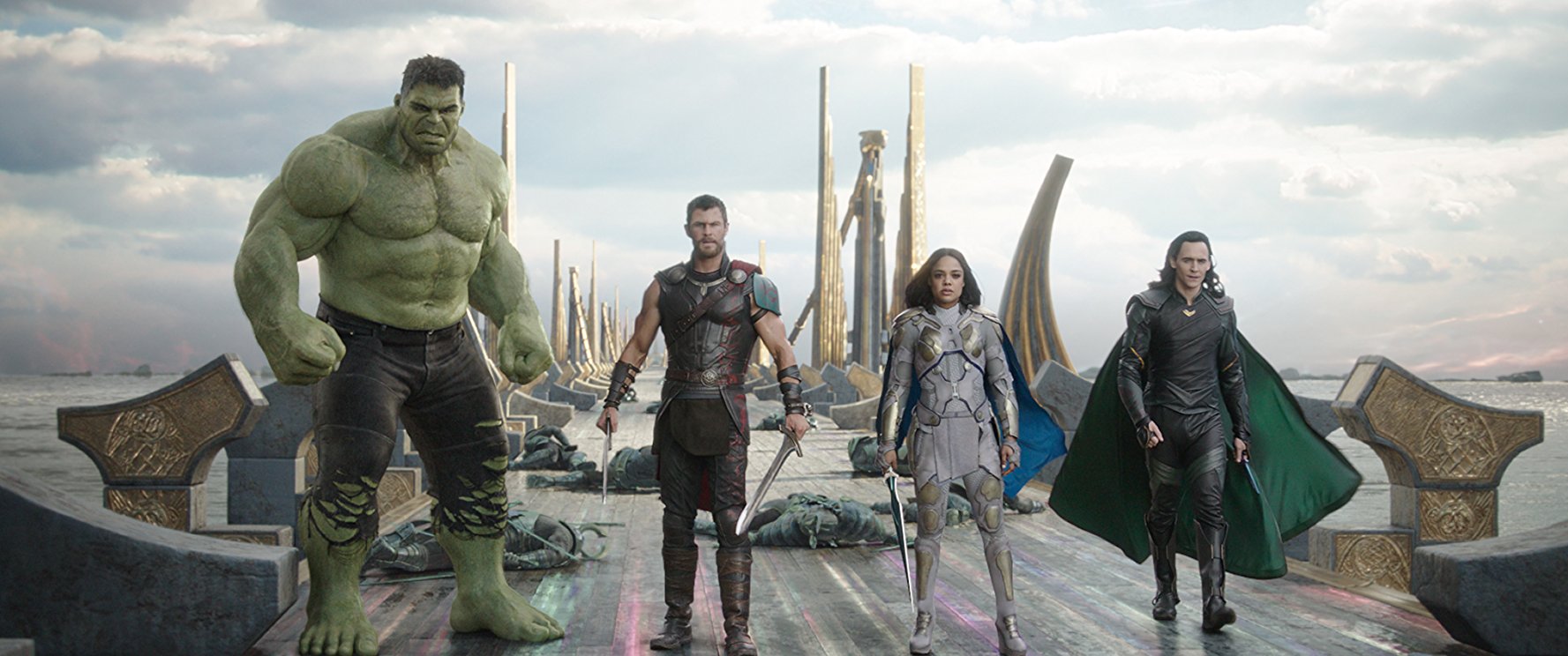 Karl Urban has a very strong part to play as Skurge, a wannabe who faces some difficult moral problems. His final scene is one ripped right out of the comics, and it is amazing. Jeff Goldblum gives us the distilled essence of his onscreen persona, masking a creature of casual sadism and cruelty. His Grandmaster is not precisely a villain, but he's a terrific antagonist and foil for Thor.
In the end: This is one of the top Marvel Studios movies to date. Right now, it's probably my fourth favorite after Avengers, Winter Soldier, and Guardians Of The Galaxy. Yes, it's that good. Go see it! And stay for the after-credits scenes. Totally worth it.