Basically: Tom and Darcy's destination wedding is showing some fractures among the happy couple and their families. And then pirates show up…
In the vein of movies like Romancing the Stone and last year's The Lost City, Shotgun Wedding blends action and rom-com tropes to produce a dynamic hybrid where quips and kisses fly as fast as the bullets. In this story, Tom (Josh Duhamel) is a baseball player on the downhill arc of his career, while Darcy (Jennifer Lopez) is a successful executive. Tom has planned an elaborate destination wedding at a resort in the Philippines where their friends and families gather to celebrate.
Unfortunately, the couple has different views on how to manage things; not only that, but their families are adding to their stress. Tom's mother Carol (Jennifer Coolidge) is brassy and talks too much, while his father Larry (Steve Coulter) is a colorless wallflower catching every moment on video. Darcy's wealthy dad Robert (Cheech Marin) brought his girlfriend Harriet (D'Arcy Carden) to the wedding, irritating her mother Renata (Sonia Braga)…and compounding his gaffe by including Darcy's ex-boyfriend Sean (Lenny Kravitz) in the festivities.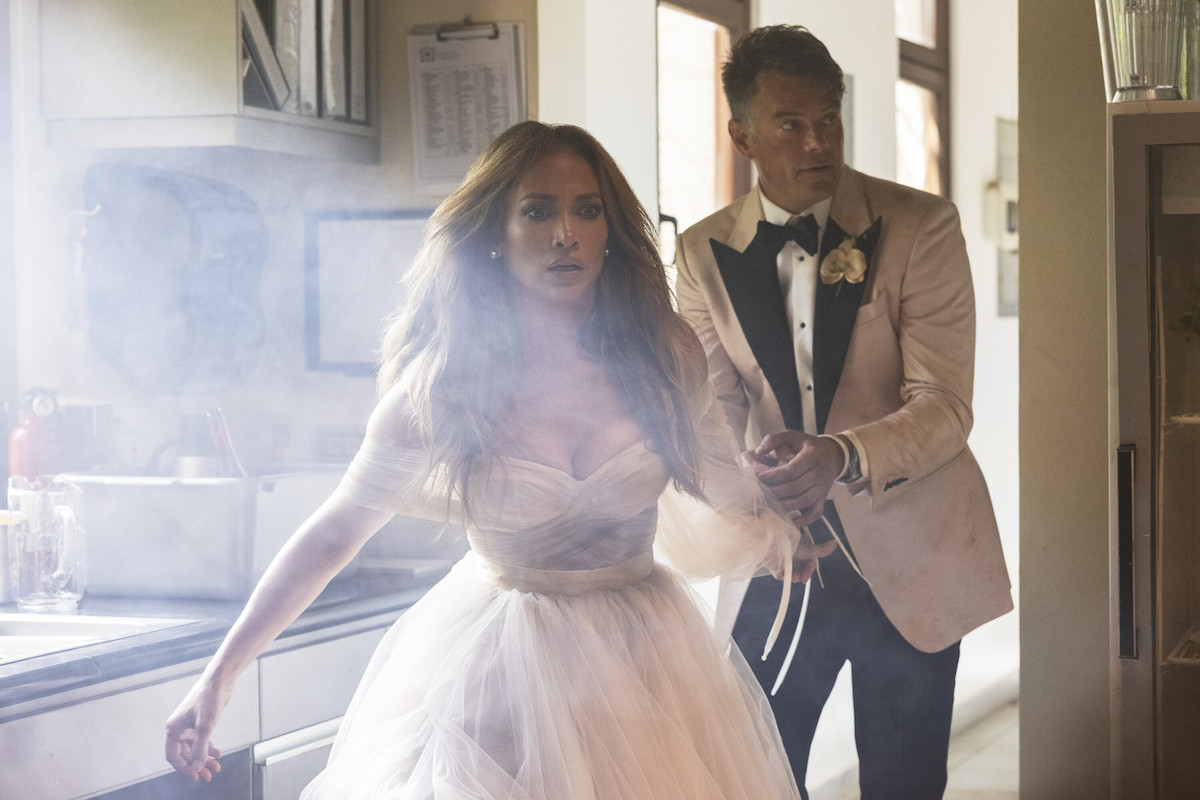 Before the wedding even begins, though, pirates attack and take the party hostage. Only Tom and Darcy, zip-tied together and bickering over issues that clearly were repressed for too long, are loose and able to either seek help or try to rescue the hostages. Let's just say that neither option proves safe, easy, or bloodless (which is a problem for Darcy, who faints at the sight of blood).
Lopez and Duhamel have good, solid chemistry. They're believable as a couple who are in love but maybe haven't worked through all their issues before saying "I do." However, such is the way with movies like this, the challenges they face together might just help to put things in perspective—and these two are engaging every minute.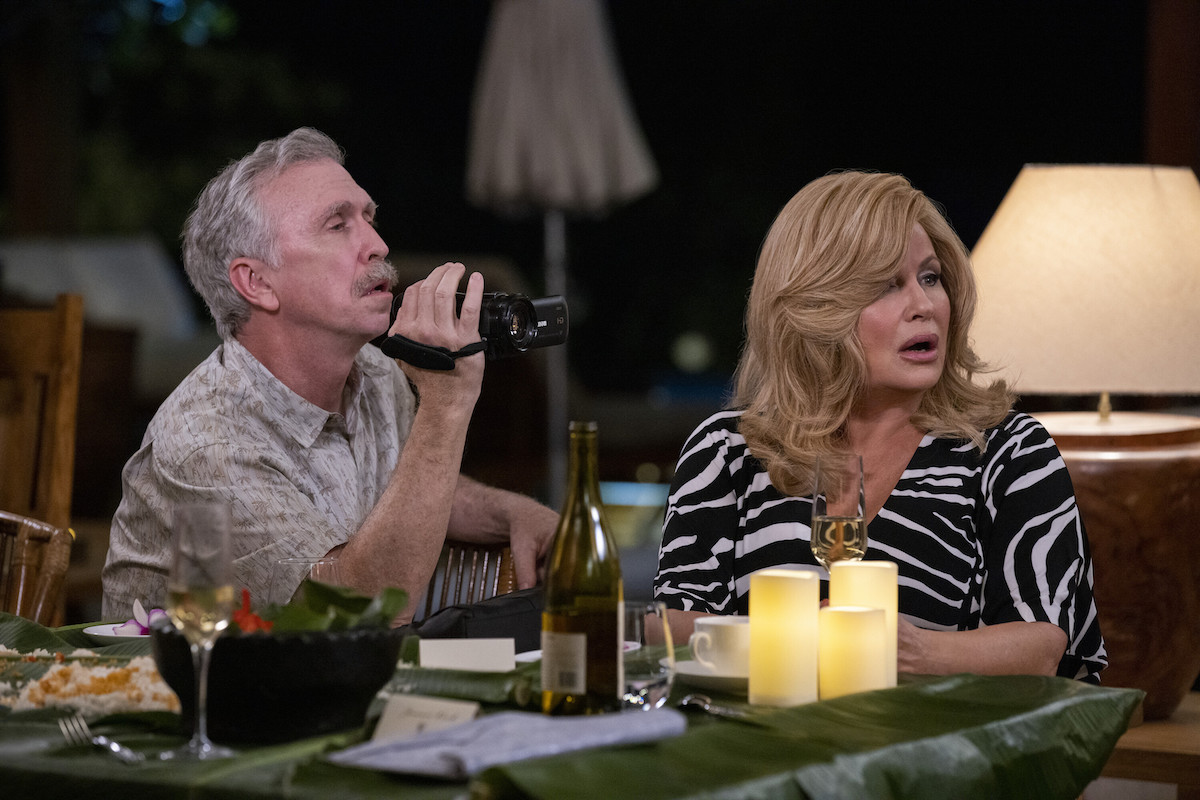 Coolidge is a reliable hoot as Carol, while Marin plays a terrific, if shortsighted, father. Kravitz is hilarious as the "better than the husband" boyfriend, and Carden shows she's one fantastic comic actress through the story's twists and turns.
There's a pretty good balance of romance and action, not to mention some beautiful camera work (it was shot in the Dominican Republic) along with great costuming. Shotgun Wedding coming soon to Amazon Prime Video—so see it!
In the End: If you like your rom-com a little more Michael Bay than Richard Curtis, Shotgun Wedding is the movie for you.