Basically: A multi-layered pulp action-adventure/family drama about exploring new places and saving the world.
Strange World is yet another fantastic Walt Disney Animation Studios feature release that is being thrown to the wolves. Although the studio is faring better than its sister studio Pixar, whose films are mostly exiled to the Disney+ app. For example, Encanto didn't get the love it should've at first but the movie's soundtrack bangers ensured it had a long life and could live in the theaters after its first run.
Back to Strange World—this holiday season, this amazing film is sandwiched between Black Panther: Wakanda Forever and Avatar: The Way of the Water, which feels like it is being sent to die in theaters before heading to Disney+. Maybe Disney's executives have a lot of data and are doing the right thing with programming for the Thanksgiving holiday because they're smarter than me (naw, I doubt it these days—although things are changing there). But I'm getting away from the point.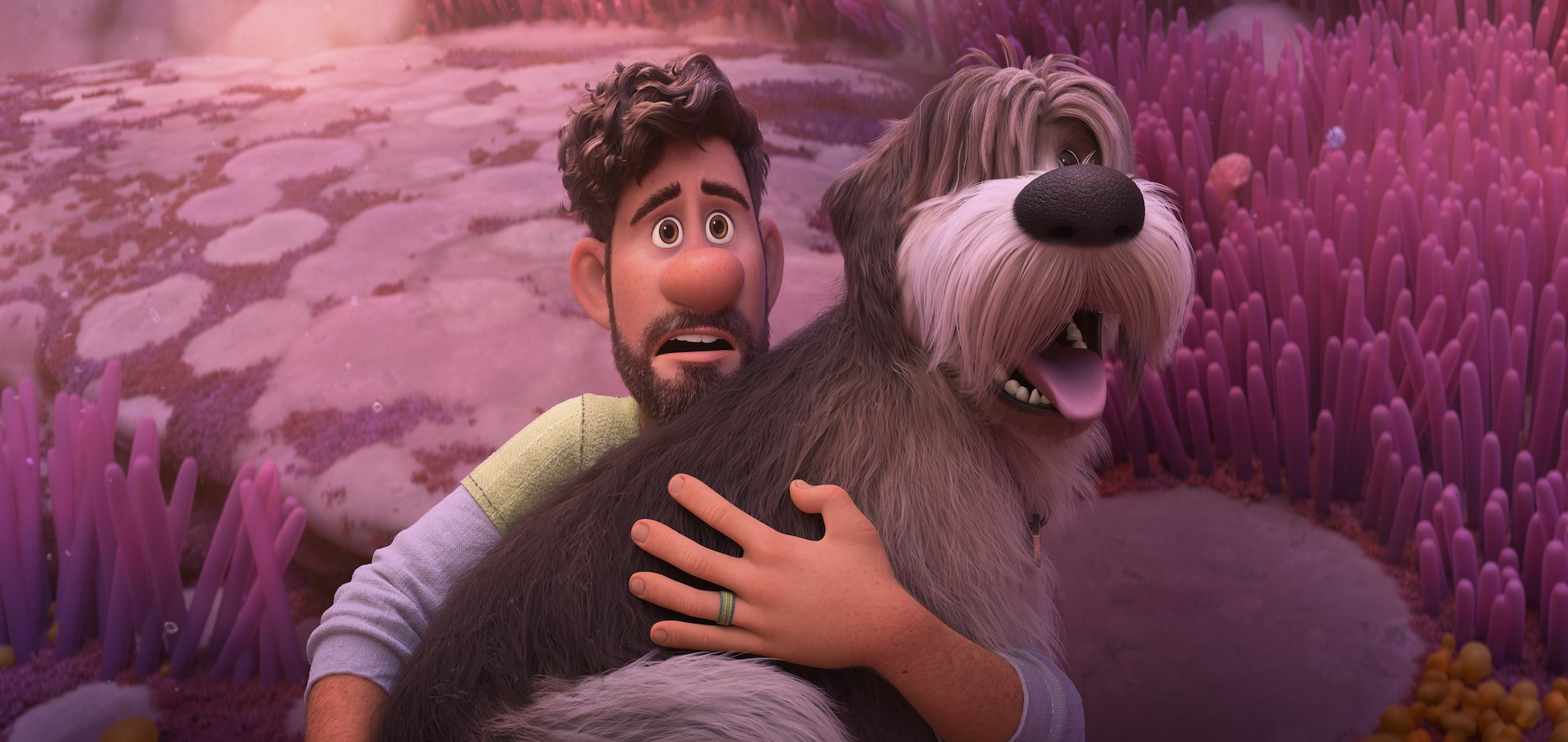 Strange World is about a couple of things but the easiest theme to grab onto is fathers and sons. The movie follows three generations of the Clade family, beginning with world-famous adventurer and explorer Jaeger Clade (Dennis Quaid). He has a strained relationship with his son Searcher Clade (yes, that's a tough name right there), voiced by Jake Gyllenhaal, who is more brainy than his mountain of a man father. While out on an expedition, Searcher and Jaeger have a pretty big argument, which leads to Jaeger getting lost. Searcher returns home and begins to lead his civilization of Avalonia toward new growth and technology—using a discovery made on that last fateful expedition.
As the years go by, Searcher is now a father himself and lives on a farm with his wife Meridian (Gabrielle Union) and their son Ethan (Jaboukie Young-White). Ethan dreams of being more than a farmer, which causes Searcher to worry that he could become like his grandfather Jaeger. Those fears are exacerbated when Callisto (Lucy Liu), the president of Avalonia, asks Searcher to help save their power source. From there, the Clade family finds themselves on a grand adventure in a new place within their own world.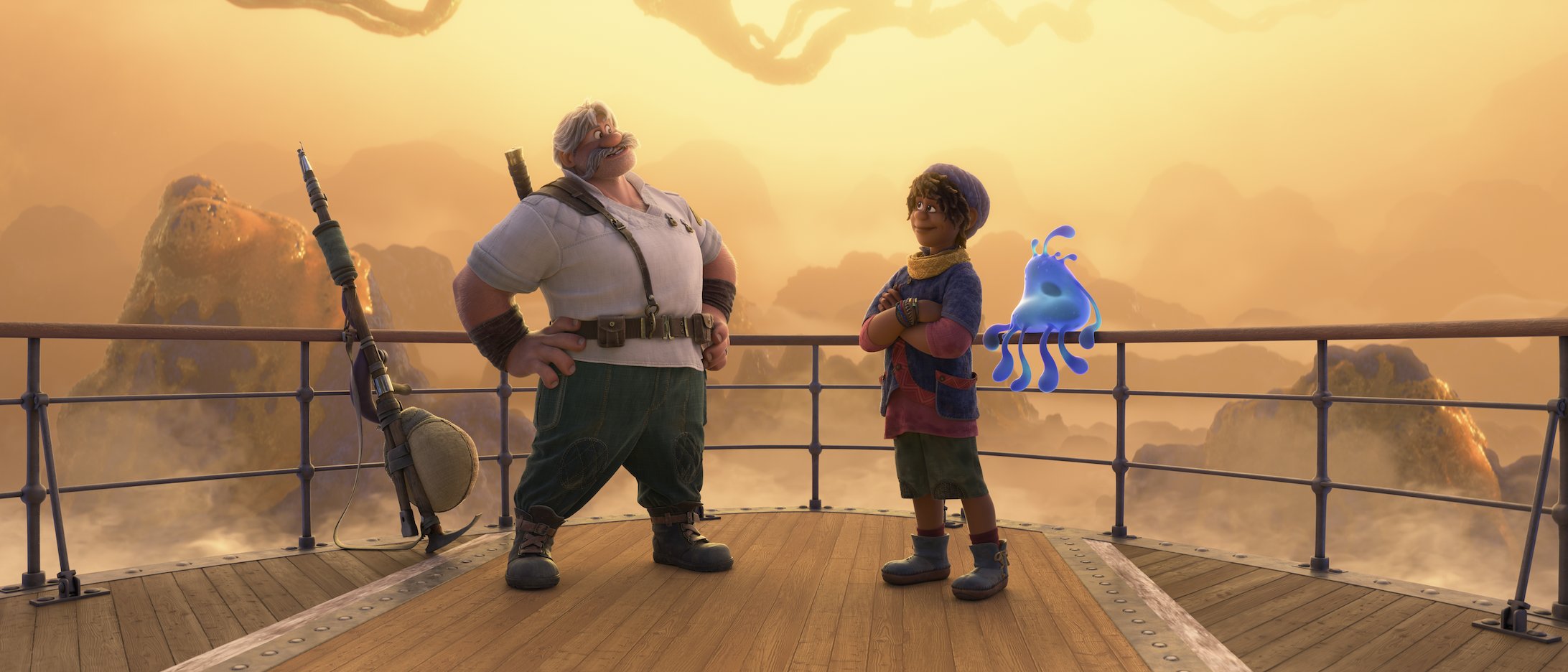 The first thing that stood out to me is just how amazing the textures are. It's really amazing to see how far computer animation has come. The animators are now able to apply existing Disney design character aesthetics but with improved textures—like the pores on the characters' faces or their facial hair with little strands of gray. The seats in the vehicles and the different types of materials that make up the clothing had me drooling. The film even does a great job of showing people cooking, leaving me amazed.
Strange World juggles family drama, action-adventure, and even an environmental parable with nothing lost or not fleshed out. The story is tight and paced perfectly and keeps its themes clear. The character design, worldbuilding, and color design are some of the best I've seen this year.
Strange World is a fantastic film but, like I said before, I worry about the timing of its release and if it will do well as a Disney animated feature with no musical numbers. This film is more in the vein of Big Hero 6 or even Atlantis and Treasure Planet than the more musical-style films Disney is known for. I hope this different style will help bring in others who may skip the usual Disney fare while it's in theaters. 
In the End: Strange World is a fun and immaculate film using pulp and golden age aesthetics to tell a very modern tale that works on many different levels for many different audiences.