Basically: A biopic about a famous Russian ballet dancer who wants freedom.
The White Crow is about the famous 20th century ballet dancer Rudolf Nureyev during the 1960s. The film covers his beginnings in dance and his rise to early success, as a star in the Russian ballet touring in France, which leads to his defection from the Soviet Union. A lot of The White Crow deals with the young man's internal struggle: He wants to push himself in his art and be greater but he feels stifled by his responsibilities to his country. The film uses flashbacks to his childhood to show how he figures out his current situation.
Rudolf, or Rudi as he's mostly called, is portrayed by Oleg Ivenko. Much of the film is placed upon his performance and he does a fairly good job. Ivenko does well at showing emotion when silent as well as through dialogue, allowing you to empathize with Rudi even when he's at his worst. Rudi, like many geniuses in fiction, is an asshole. Most of The White Crow is about characters circling Rudi as he wanders and wonders in the western world and how that affects his art.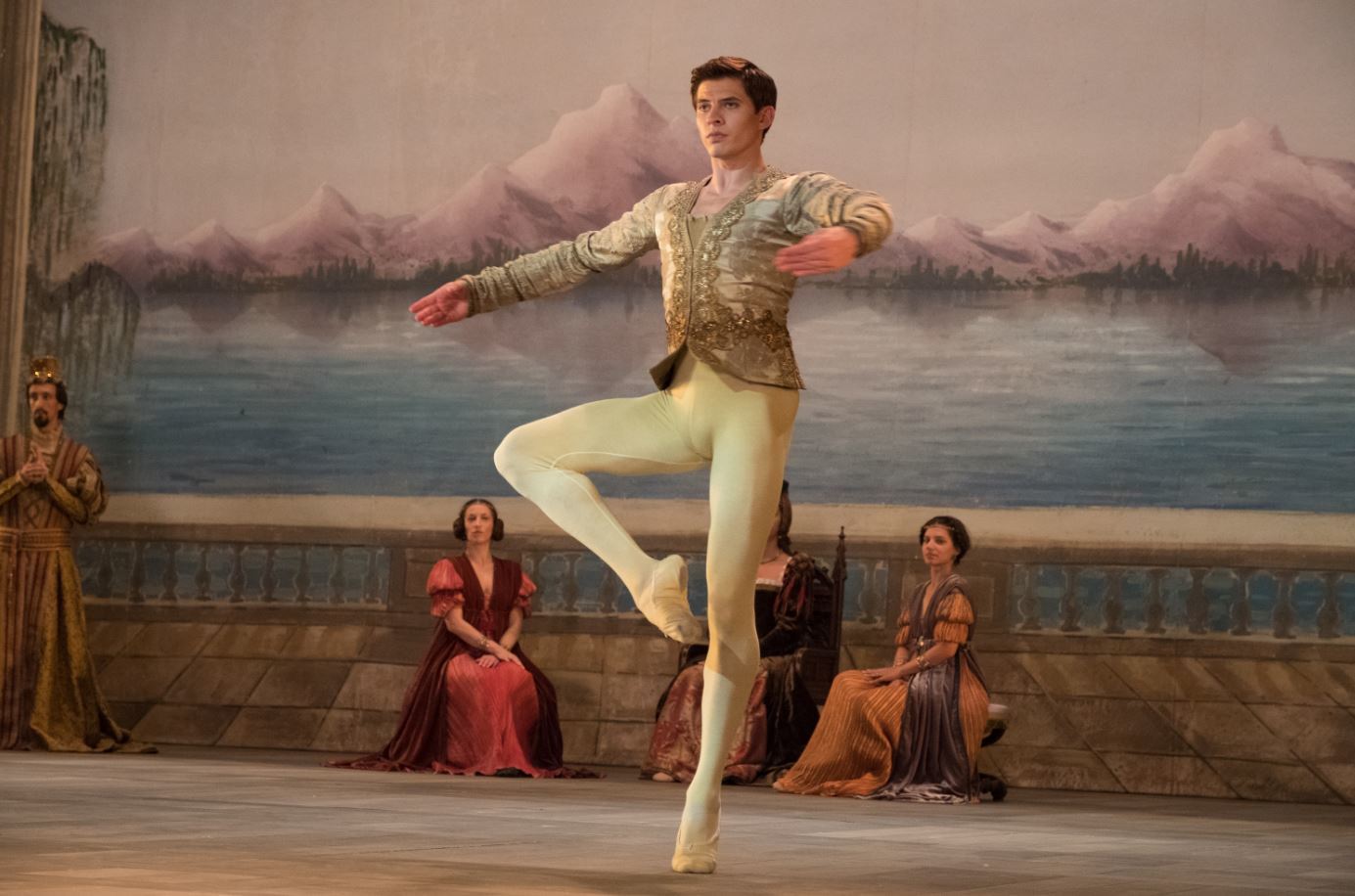 Photo © Jessica Forde
The White Crow is directed by Ralph Fiennes. This isn't his first time directing and he does fairly well even though you sometimes get lost in the movie's timeline, questioning how long the scenes have been going on and where the characters are. Fiennes and his collaborators give this movie a cinematic look of French and British films of the early '60s. I don't know if this is all shot on film (I'm a bad critic, I know) but it does specifically go for that look. It alternates between cold and warm colors, at times mirroring Rudi's mood and actions to make for subtle storytelling.
All the performances are good but the movie drags at parts—it feels like it could've been cut down. Viewers should also note that English is not the film's main language, it's mostly subtitled with much of the dialogue in Russian or French. While this is not really jarring, it is something you should know walking into the theater as it could affect your enjoyment of the movie, especially in the slow parts.
In the End: The White Crow is a decent film giving light to an artist you might not know and humanizes him along the way.