Basically: Toward the end of his life, an overweight man deals with the guilt of not raising his daughter.
Darren Aronofsky is back with another film that shows a sobering side of the human condition. Based on the book of the same name, The Whale is primarily a vehicle that puts its star Brendan Fraser back into the mainstream with a fantastic performance. The story is about an English professor named Charlie (Fraser) who is severely overweight. He's a recluse, which you can infer is due to his self-image. He teaches his college students remotely with his laptop camera off.
Hong Chau plays Liz, a nurse and Charlie's best friend who takes care of him because he doesn't take care of himself. While Charlie slowly kills himself with self-loathing, his daughter Ellie (Sadie Sink) appears and verbally attacks him about why he wasn't around while she was growing up.
The film's crux is mostly the dynamics between the characters, as well as the performance Fraser gives. He's amazing and captivating on the screen. Aronofsky does well by focusing on Fraser's face as he uses all his skills and facial muscles to pull every bit of emotion and empathy out of the viewer. The Whale is mostly set in the main room of Charlie's apartment so the cinematography won't wow you. Still, the angles, compositions, and camera movements keep the continuity shot to shot from being confusing at all.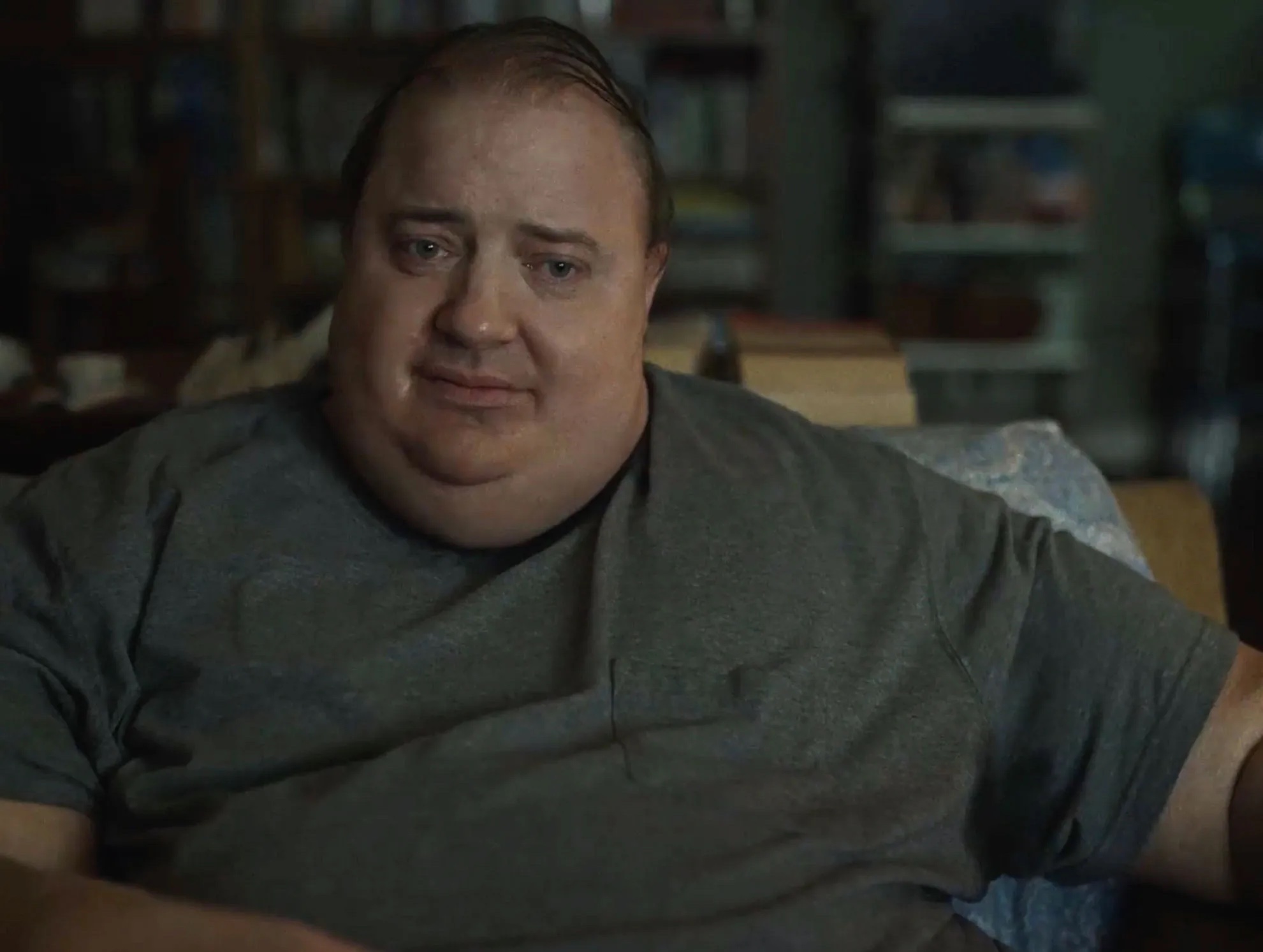 Chau, who is excellent in most of everything I've seen her in, is also great here and is able to keep up with Fraser in the performance lane. On the other hand, Sadie Sink as Ellie can be a bit grating. She's a very angry teen who doesn't have a lot of complexity—but I can't say it isn't authentic. While she does well in scenes, her minor plotline with Thomas (Ty Simpkins) is pretty distracting and doesn't add anything to the film's overall theme. There is another plotline with Charlie and the pizza delivery person Dan (Sathya Sridharan) which actually has a good amount of payoff, one that's sad but really works.
Again, the main reason anyone should see this film is Fraser and will always be Fraser. The Whale is not Aronofsky's best work but it is still one of the better films of the year—carried on the back of an underestimated performer.
In the End: The Whale is a heartbreaking film with an astounding performance by Brenden Fraser—he is the reason to see it.