Actually: 6.5
Basically: She must find and punish her family's killers…but at what cost?
Three years after the loss of her family, Stephanie Patrick (Blake Lively) is a burned out heroin junkie and prostitute in a seedy corner of London. She wallows in gauzy memories of her happy family life and isn't living so much as prolonging a slow-motion suicide. However she's pulled out of her downward spiral by a reporter (Raza Jeffrey), who tells her the explosion that killed her family was intended for a passenger who'd become politically troublesome. Her family, and all the others onboard, were "collateral damage."
After a misguided effort to find the bomb maker, Reza (Tawfeek Barhom), she ends up at the isolated home of B (Jude Law). B has his own stake in uncovering the truth. He helps her get clean and fit, teaching her the basics of fighting and shooting before thrusting her into a mission to find the killers.
Photo by Jose Haro - © 2018 Eon Productions Limited
Things do not go smoothly but her persistence exceeds her limited skills and she follows the trail to an information broker (Sterling K. Brown), then to a shady financier (Max Casella) with a thing for call girls, then to a guy in Tangiers. Along the way, Stephanie is forced to confront the question of how far she's willing to go for revenge and whether she has it in her to be a killer.
This is not La Femme Nikita, Salt, Hanna, or even Red Sparrow. Stephanie is not a kickass Terminatrix in high heels, knocking back shots before beating the heck out of a room full of trained soldiers. She's a scared, half-trained young woman who's in over her head from the start.
Blake Lively's performance as Stephanie shows her numbness from years of depression and severe self-abuse. She gradually livens up as she comes to depend on help from B. Stephanie reflects the moral cost of the path she's choosing, with her reluctance increasing along with the stakes. When she hesitates, the audience is with her; while in many other movies the hero simply kills the target, this film puts that on pause. Stephanie simply is not a coldblooded killer and that puts her in extreme danger more than once.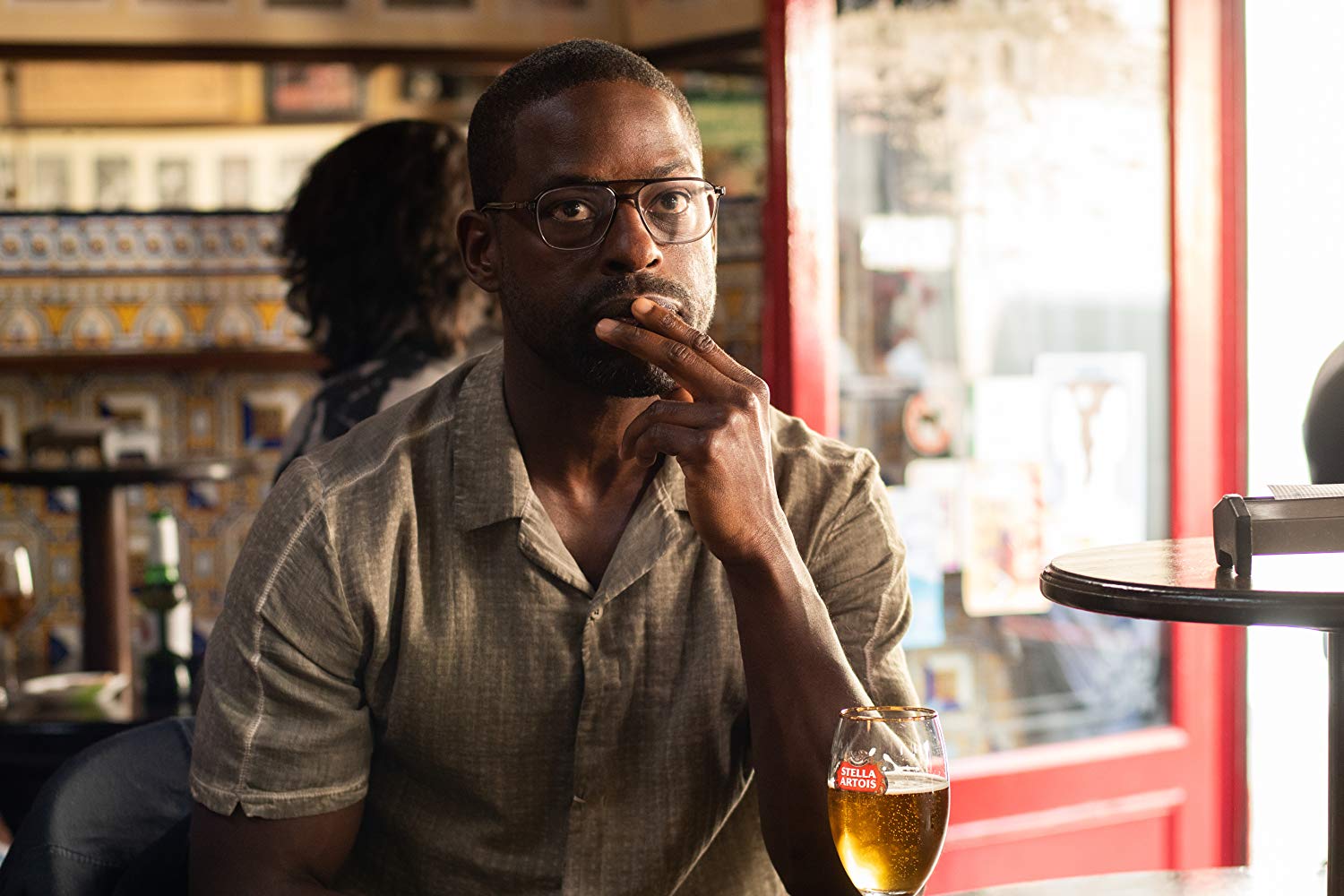 Photo by Jose Haro - © 2018 Eon Productions Limited
Jude Law delivers a laconic, detached ex-spy whose goal in life had been to live in peace until he sees a chance to make up for a mistake from years ago. Law is not glamorous or dashing here as B. He's just a guy who's been in the world Stephanie is skirting and knows she probably doesn't have what it takes—which, he points out, is not necessarily a bad thing. 
Sterling K. Brown makes the most of limited screen time as Mark Serra, an ex-CIA information broker. In the space of a few lines of dialogue, viewers get a sense that he was once where Stephanie is now and perhaps he went too far over the line to ever really come back.
The Rhythm Section is produced by Eon, the studio behind the James Bond franchise, with some interesting direction from Reed Morano. A car chase through Tangiers, in particular, echoes the intimacy of the Bourne movies but has a very different take on what being in that car is like. Coupled with a script by Mark Burnell (adapting his own novel), the movie ends up being okay if not stellar. There's nothing exactly wrong with The Rhythm Section but, walking out of the theater, there's not a lot that needs to be talked over either.
In the End: If you're a fan of action movies like this, this is the kind of movie you'll like.