Basically: A better title might have been "The Last Predator."
The Predator is the latest movie in the lucrative series, that started back in 1987, and it is a milestone of sorts for director, Shane Black. Black was a supporting player in the original and comes full circle as he returns, this time behind the camera. Although, based on the events of The Predator, it wouldn't have been any more outlandish to bring his character Hawkins back.
I got the impression from watching this movie that the producers had run out of ideas. The original Predator was pretty good; it was a clever action/sci-fi/thriller and, as it frequently happens when successful movies span sequels, the further we got from the original the more the filmmakers struggled to give audiences something of quality.
Black is an extremely talented writer but he also is prone to chasing stories better left untold. That is how the writer of a terrific movie like Lethal Weapon also turns out to be the writer of dogs like The Last Action Hero and The Last Boy Scout. A better title for this film might have been "The Last Predator."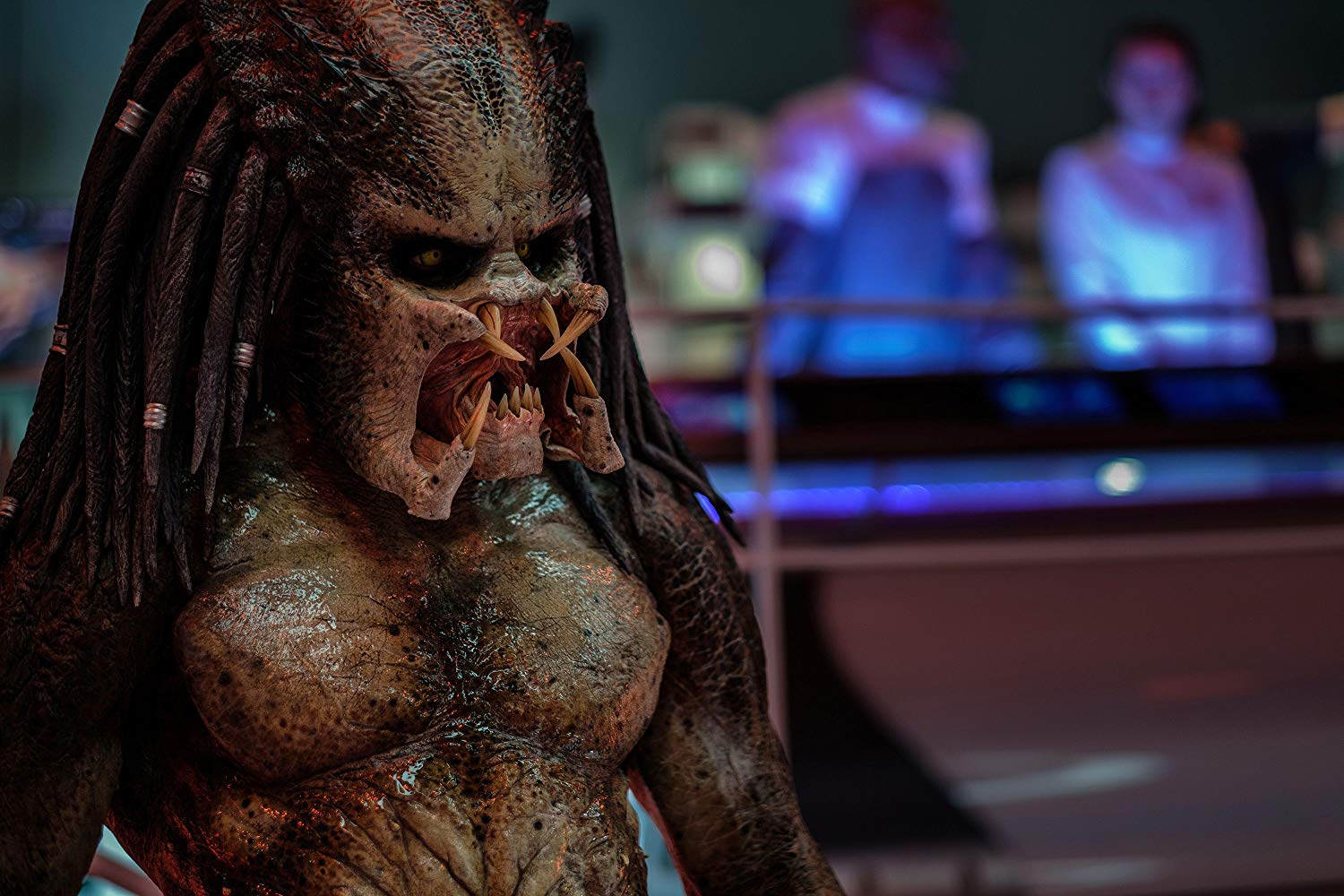 Photo: © 2018 Twentieth Century Fox Film Corp.
This movie is a jumbled mess—a well paced and exciting jumbled mess—but the operative term here is jumbled mess.
Boyd Holbrook plays Quinn McKenna, an army special forces sniper whose team inadvertently blunders into the middle of a fight between Predators. Turns out the Predators are genetically engineering themselves into even more deadly hunters using DNA from the species they've stalked. Quinn takes one of the hunter's gear as evidence, in an effort to avoid becoming a scapegoat for his team's extermination, because the government is covering up the existence of the alien presence. The evidence falls into the hands of Quinn's young son Rory, who is an autistic savant played by talented newcomer Jacob Tremblay. Rory is able to utilize the gear. A government team led by Traeger (Sterling K. Brown) goes after Rory, determined to use his skills to further their own interests. It's up to Quinn along with government scientist Casey Bracket (Olivia Munn) and a ragtag band of military prisoners to protect Rory and save the world from the Predators. Trevante Rhodes is the leader of the ragtags which also includes Keegan-Michael Key, Thomas Jane, Alfie Allen and Augusto Aguliera.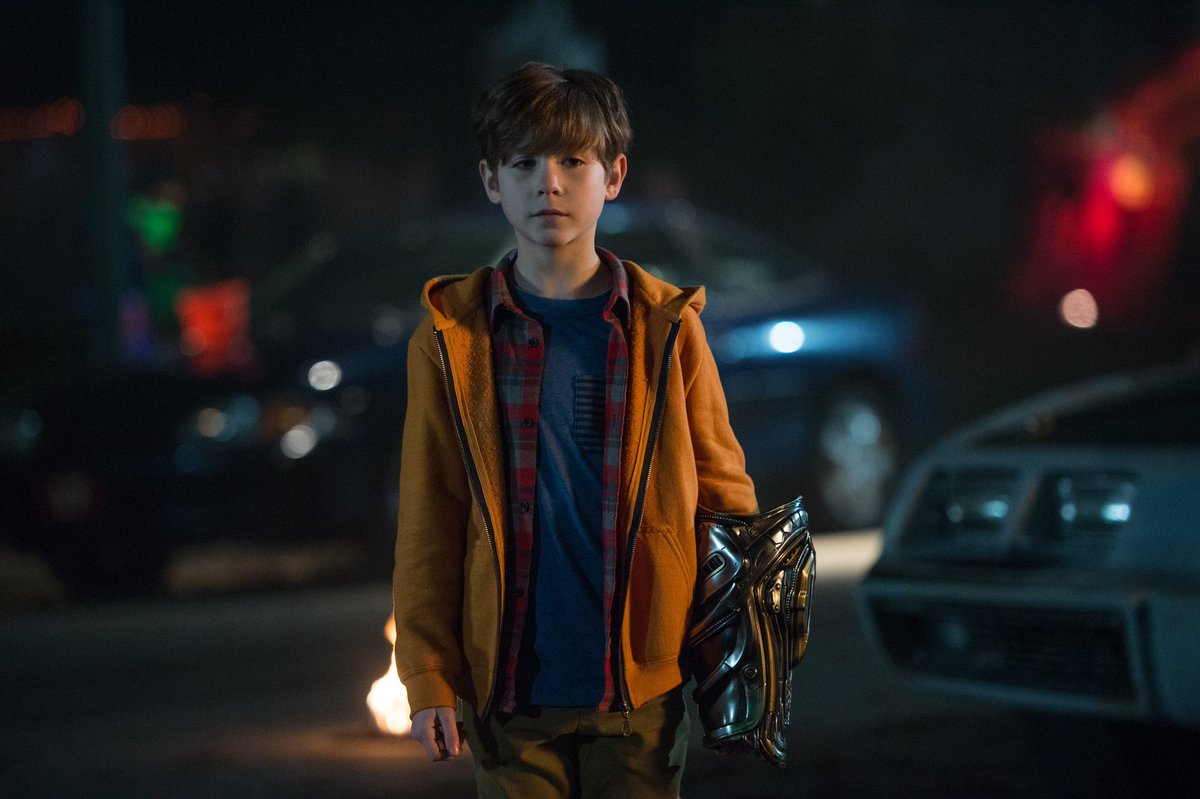 Photo: © 2018 Twentieth Century Fox Film Corp.
Shane Black's fingerprints are all over this movie. He directs in addition to having co-written the screenplay with Fred Dekker. There are too many characters to fully develop; most end up as archetypical caricatures. Sterling K. Brown is a perfect example: He is too good an actor to fall down but he has little with which to work in this gory effects-driven picture. However the various characters are written to be likable, so even those with limited roles like Rory's mom Emily (Yvonne Strahovski) make enough of an impression to seem better developed than they actually are. Among the principal cast: I particularly liked Jacob Tremblay as Rory, I've been impressed with Olivia Munn since her performance in the HBO series, The Newsroom, and Boyd Holbrook is solid along with the aforementioned Sterling K. Brown. But ultimately the audience is waiting to see who dies first among the supporting cast. It is clear that Black and Dekker put some time into developing the screenplay but the angles they take are pretty obvious hunting analogies, proceeding along plotlines that aren't difficult to calculate.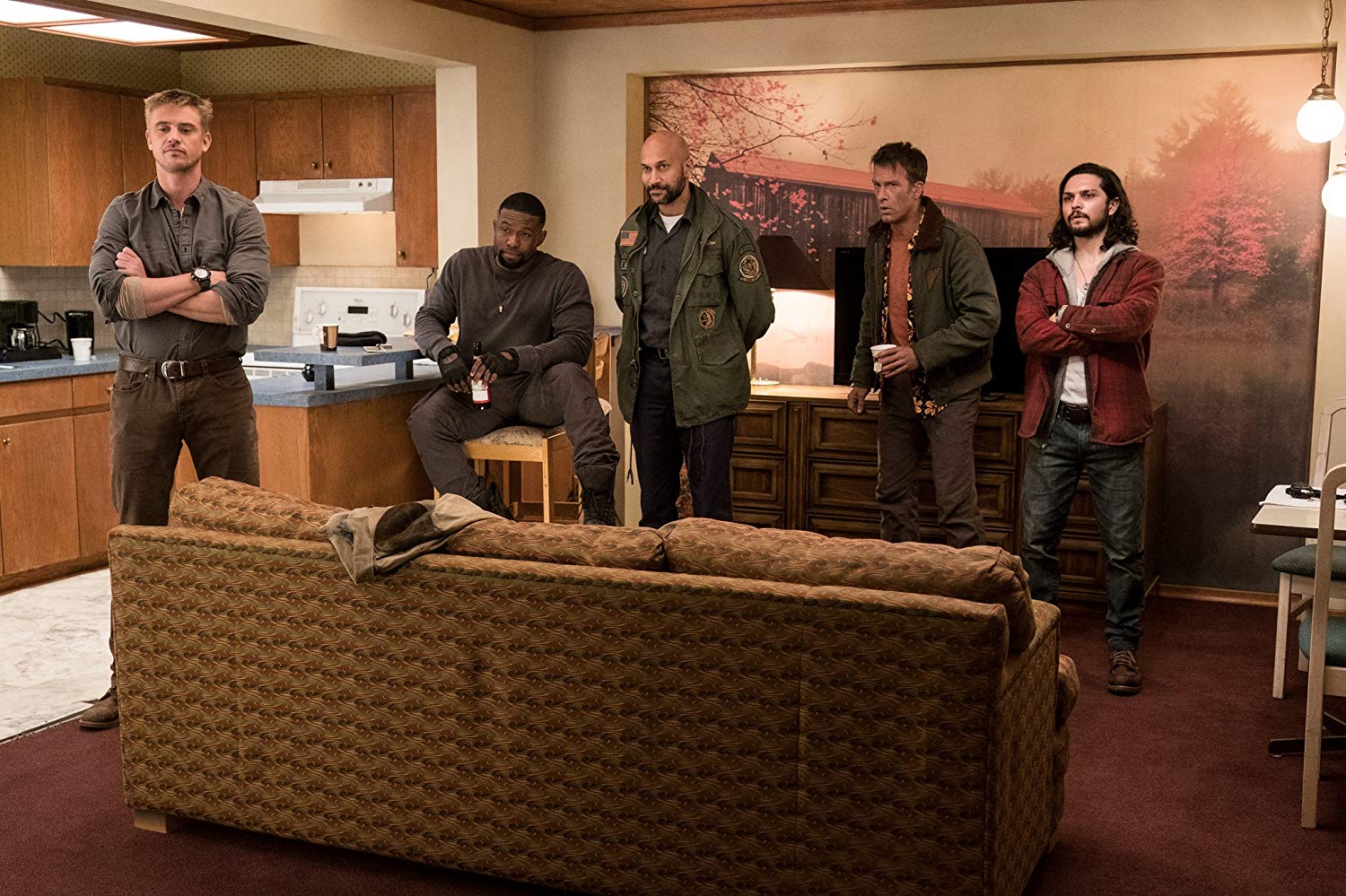 Photo: © 2018 Twentieth Century Fox Film Corp.
The Predator runs one hour and forty-eight minutes which is somewhat short for this genre. But I'm assuming that editor Harry B. Miller III, while a veteran of television, knew this needed to be cut for economy of effectiveness. It is rated a solid R despite having a child in a prominent role. The technical elements, such as special effects, visual effects, stunts, costumes and props, are all well done as befits a big budget action movie. Henry Jackman's musical score fits well and helps define the setting and events.  
Fans of the franchise will no doubt be satisfied, although I don't know how objective they'll be. I think this movie stands head and shoulders above Aliens vs. Predator—but I thought the most recent entry, Predators, was a better representation of the characterizations and concepts that established the series. Unlike the original and the previous sequels, The Predator all but abandons the suspense and thriller elements to focus exclusively on action. The movie suffers because of that emphasis.
In the End: The Predator is jumbled mess—well paced and exciting—but the operative term here is jumbled mess.