Basically: Black love sings and its melody will move you.
There is a real pleasure in watching a film like Stella Meghie's The Photograph. The pleasure is embedded in the snappy, banter rich dialogue. It grows as the idiosyncratic characters reveal their complexities. And it arises from the thrill of watching a black love story unfold that is truly that—romantic (not drenched in trauma or relying on slapstick).
It's not the first time we've gotten a film like this. Love and Basketball, and especially Love Jones come to mind immediately, but these don't detract from our craving, they fuel it. They're The Photograph's predecessors, the reason we thirst for more of this kind of storytelling so badly, and it's clear they are inspirations for Meghie's script and composition. Yet the writer/director finds her own way of orchestrating this lyrical jazzy romance and the result is two-part harmony.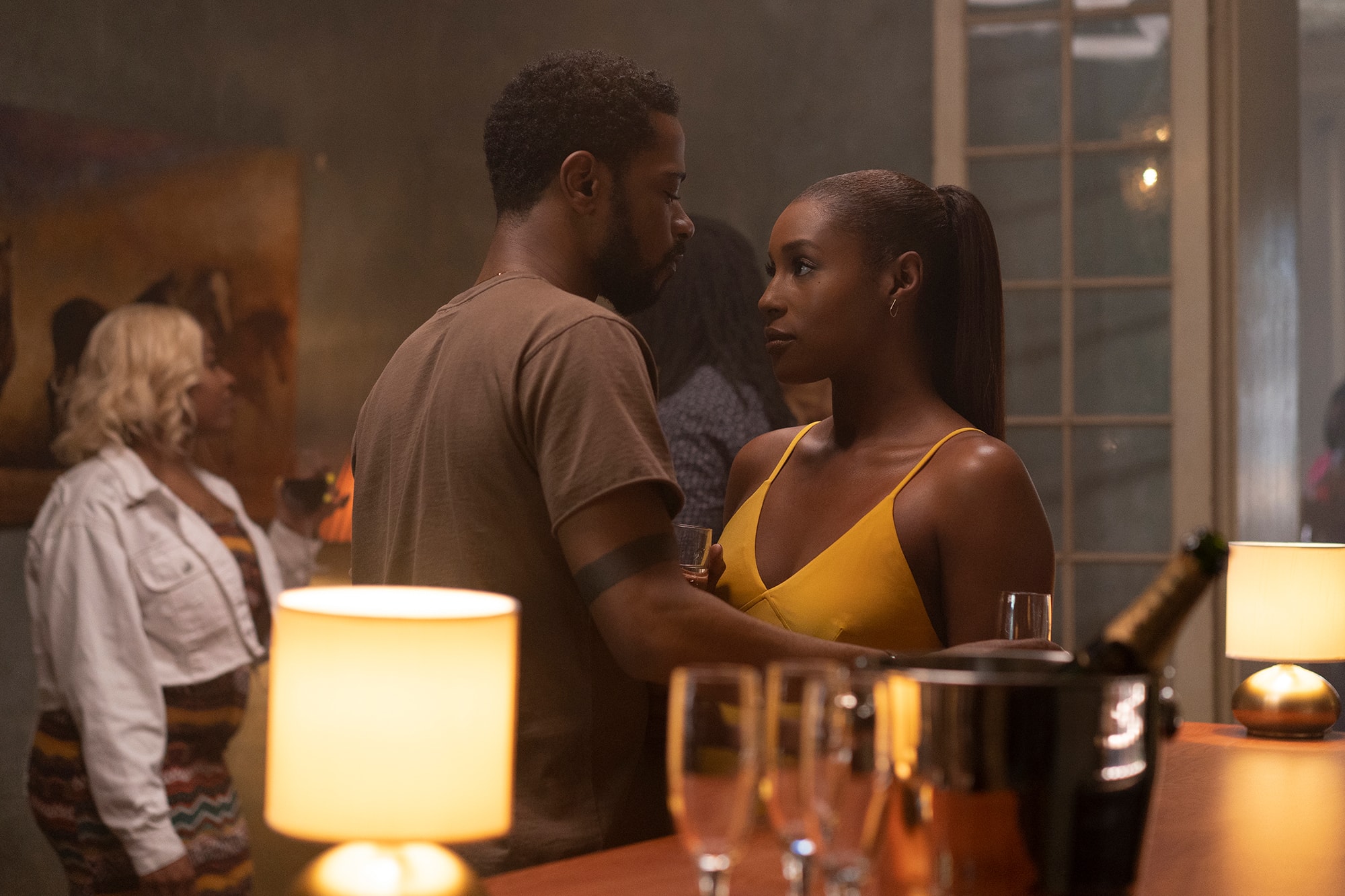 Photo courtesy of Universal Pictures
Part One takes place in the past as Christina (Chanté Adams) and Isaac (Y'lan Noel) navigate first love with all of its entanglements—family resistance, diverting dreams, and the uncertainty of whether you know yourself well enough to fully love someone else. It's inevitable that Christina and Isaac will part but the anticipation of how it will end somehow makes their romance sweeter.
Part Two of the harmony comes decades later when journalist Michael Block (LaKeith Stanfield) visits the Louisiana home of Isaac (now Rob Morgan). We're not sure what story Michael is researching but he's offered a crab boil no one can resist and he's tempted by a mystery that leads him to Christina's daughter, Mae (Issa Rae). Somehow the story Michael intended to write becomes part of the life he can choose to live, just as her mother's backstory becomes a possible here-and-now
for Mae.
The Photograph reminds me of neo-soul music, not only because the soundtrack is amazing—weaving in classic tracks with new jams to seduce our ears—but also because it is a rhythmic and soulful film. Visually lush, steeped in moody earth & jewel tones; subtly acted with a veracity that feels alive; well crafted, like a smooth fizzy cocktail that leaves you buzzed—The Photograph is all these things.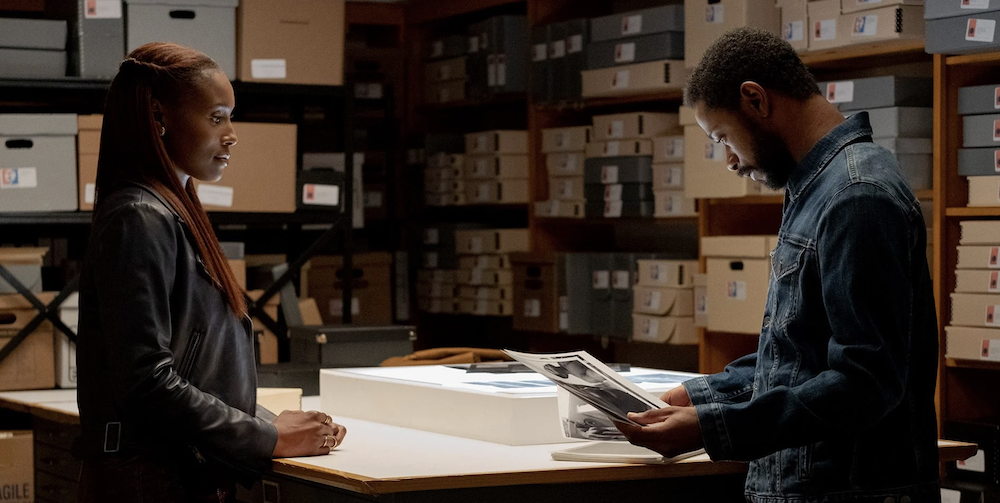 Photo courtesy of Universal Pictures
Lakeith Stanfield is faceted, giving Michael physicality and quirks that make him impossible not to crush on (just a little bit). Issa Rae is wide-eyed, dodging vulnerability and yet astute in how Mae sees the people around her. They're both funny yet the humor is so organic it never undercuts the drama but underscores it instead. Lil Rel Howery has a lot to do with this too. He and Teyonah Parris give Mae & Michael a strong-black couple to aspire to. Chanté Adams is entracing as Christina, her body language and her eyes seem to withhold so many untold secrets and yearnings, you want to know her but, like Mae, you never really can. Kelvin Harrison Jr. is secret sauce—a little or a lot of him is always a good thing. The entire cast puts in work (and it's well worth it). 
The Photograph is so enjoyable that when it ends—as seemingly abruptly as it does—it feels like there are one or two scenes missing; and those missed scenes would've taken us from satisfied to rapturous. The film definitely sends us flying among the stars but it made me want to go over the moon. I wanted more emotional pull. However, that's a high quality drawback and one that won't register for most, which makes seeing The Photograph something I highly recommend.
In the End: See it and feed that 'love jones' you've got for delicious romance (that's also for the culture).
Want even more reason to go see this movie?
Check out Julian Lytle's review.