Basically: A love story that flashes back to the black romantic cinema of the late 90s and early 2000s.
It's not surprising that, with the current rise of black cinema in the US film industry, eventually someone would take a chance on bringing back the black romantic film. I think the last one with any real marketing was Beyond the Lights starring Gugu Mbathu-Raw and Nate Parker. While there have been some romantic comedies that have popped up—ranging in quality—and some films that have had a more Christian/family values core, there hasn't been one in theaters that hit that Love Jones or Love and Basketball lane. Now we have Stella Meghie, who is here to serve up something for a hungry audience. 
The Photograph starring Lakeith Stanfield and Issa Rae is the story of two people who meet coincidentally when Mike (Stanfield), a reporter, is doing a story on Isaac (Rob Morgan). Isaac is a man in Louisiana who tells a story about the great love of his life—Christina (Chanté Adams) a young woman in the 1980s who left for New York City to become a photographer. Mike's research on the photographer and her work brings him into contact with a gallery curator, Mae (Issa Rae) in Queens. From there the two are drawn to each other and a romance starts, while the film cuts to moments in the past the parallel romance back then.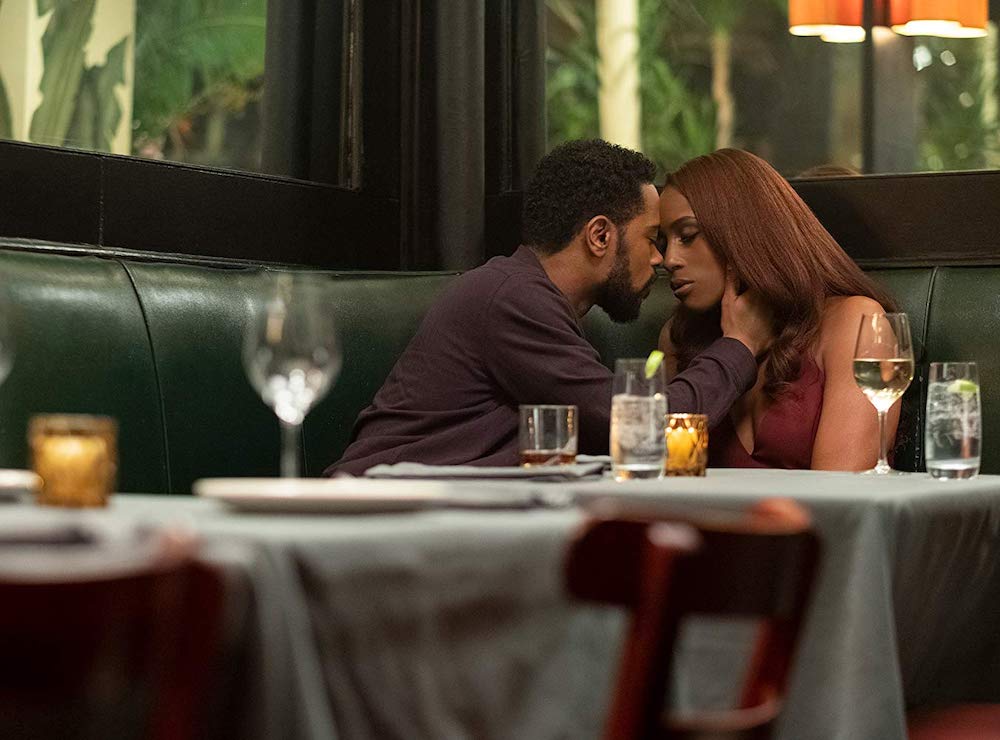 Photo courtesy of Universal Pictures
Stella Meghie did a great job with her script and how she executes it on the screen. She uses the camera to frame scenes softly in how it chooses to portray the growing romance of Mike and Mae as well as the failed romance in the 80s. Meghie is able to hold the camera on her actors' faces just long enough that we are able to see how the characters feel, process, and react to what's going on in the situation they are in. 
Much of the dialogue between the characters feels authentic to the world of dating and meeting people now and not some weird guessing game. It feels honest. Issa's performance at times can feel cold and stoic and that might turn some off but it works with the character as you can see she's quite guarded in her emotions. Meanwhile, Stanfield's Mike tries to play things off as cool but you can see he's a romantic and is a bundle of feelings at all times. Rounding out the cast is some great supporting cast with Lil Rel Howery playing Mike's brother Kyle, and Teyonah Parris playing his wife Asia. Kyle and Asia are able to bring some great laughs into the movie and they work as subtle examples of the successful relationship that Mike and Mae want.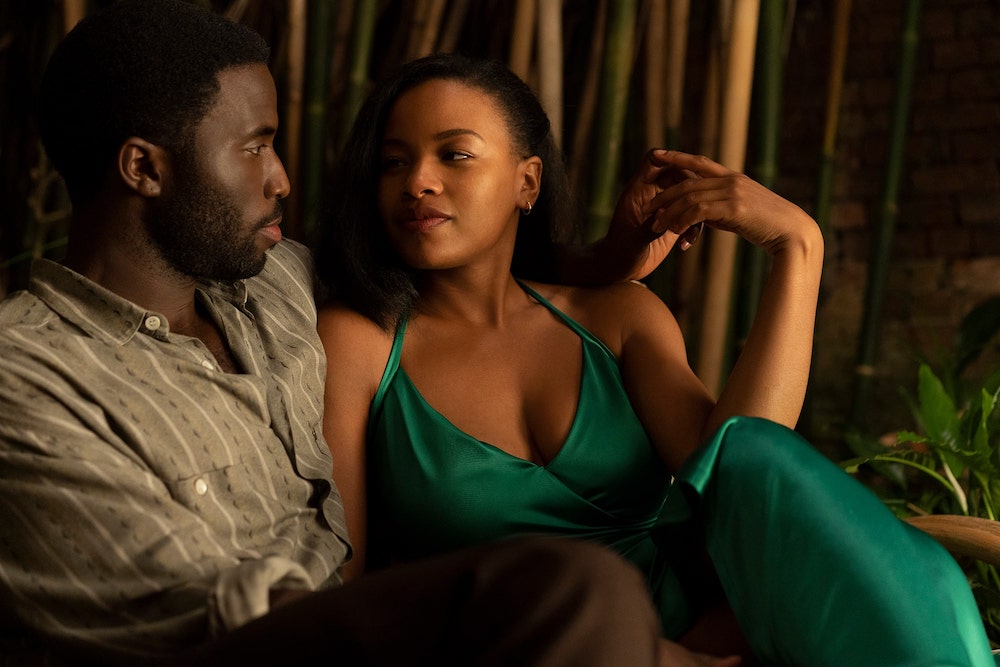 Photo courtesy of Universal Pictures
Rob Morgan does so much with so little time on screen. You're about to see all the pain, love and regret at what he lost. He does it a lot with his face. Chanté Adams as Christine Eames can really be considered the third lead. The story in the past is told from her perspective even though its context is given through Isaac's interview with Mike. Adams is great here with how she chooses to emote through her story. To end off, Courtney B. Vance, Kelvin Harrison Jr., and Jasmine Cephas Jones all fill out the rest of the cast and bring engaging little characters that help round out our main characters and make them more human. 
The Photograph is able to bring something to the table that's been sorely lacking and I have to say that it being marketed well is part of that. Will Packer has been on a wave with producing black centered films and putting them out as perfect parts of the schedule, so that the audience has a chance to go see these stories and it's never overcrowded. Stella Meghie has crafted a movie perfectly suited for the Valentine's Day Weekend, with a great cast and a warm story.
In The End: The Photograph is definitely a perfect date movie and something that has staying power with a story about love and regret and taking a chance.
—
Want to catch some more feels for this movie?
Read Sherin Nicole's review.