Basically: A bookish manchild tries to teach his father a lesson, and learns that the lessons you teach often teach you back.
To get into the mood for The Only Living Boy In New York you'll only need to take a listen to the Simon & Garfunkel song of the same name (or the Kishi Bashi version, that's good too). When the movie opens Thomas Webb (Callum Turner) is the "Tom" at the center of the song; he comes from a conventional life on the Upper West Side of Manhattan—where the artists have all made good—but he longs for the tumult of the artists who are still striving on the Lower East Side. Our boy meets a girl, Mimi (Kiersey Clemons), in a bookstore and she inspires him to draw hearts in the margins. His easy life, however, leaves her uninspired, relegating him to a zone called Friend.
These aren't the only "conventional" problems with Thomas' life. His father (Pierce Brosnan) is a publisher who doesn't want him to write, and is the man he can't seem to measure up to. His mother (Cynthia Nixon) is a former artist in a breakdown spiral, and is another woman he can't seem to give enough love to.
What is an aspiring writer to do? Thomas bemoans his simplicity and the universe answers with, "Ha! Have some real life." Then things get interesting, much like that famous curse. Thomas comes home one day to find a man named W.F. (Jeff Bridges) sitting on the stairs of their apartment building. They become friends and W.F. seems to be the only person who gets Thomas: what he thinks, what he wants, who he is, and who he wants to be. It's understandable why Thomas opens up to W.F., but we as the audience know enough to be suspicious of the magnetic millionaire's intentions. Oh yeah, W.F. is filthy wealthy. So why is he keeping an empty apartment on the Lower East Side? Like we said: Suspicious.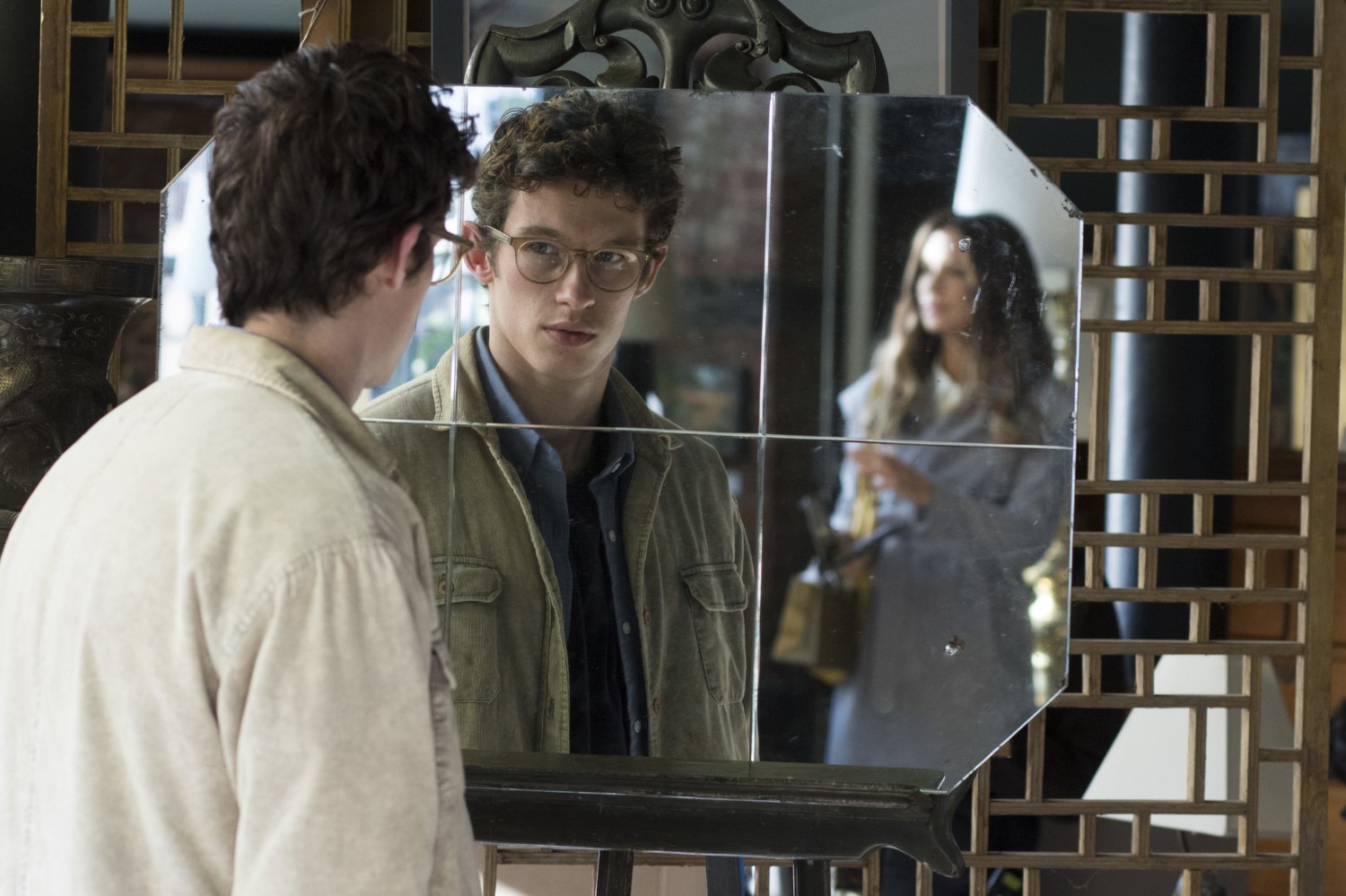 The universe really gets a laugh at Thomas' expense when he learns his father is having an affair with Johanna (Kate Beckinsale), who is as irresistible as W.F., but for very different reasons. Fearing for his mother's sanity, Thomas sets out to the end the madness…but as Johanna, W.F. and Mimi all point out: Thomas' reasons aren't as selfless as he wants to believe. Before the "boy" in the title can unravel the complexities of his new life he'll have to get very honest with himself, and life will give him a big ole dose of truth.
The Only Living Boy In New York is honest and engaging—a bit like a Woody Allen film that's played for fewer laughs and more for emotional impact. Every character is either insecure and dishonest or insecure and naive, which makes them fascinating to watch. It's a quiet film with character at its core, but rather than slowing it down these flawed people simmer with barely hidden intensity. The performances are the force behind the film; Kiersey Clemons portrays Mimi with erudite verve and naiveté (it's delightful) and Jeff Bridges is the dude—what I mean by that is: Jeff Bridges is the man, every gesture, misdirect, and veiled sadness is mesmerizing.
In the end: The Only Living Boy In New York is well worth watching; it reveals how lies and insecurities unravel us and how truth puts us back together again—with a few scars to show we've truly lived.