Why?
Not many action movies ask that question, but when a young marine wakes up after dying and realizes she's immortal she's right to wonder: What's the point?
Gina Prince-Bythewood's new paranormal actioner achieves velocity in answering that question, while leaving us with a few more. The Old Guard (Image) is based on a comic book series by Greg Rucka and Leandro Fernandez. Lucky for us Rucka reprises his role as writer for the film. The Guard, themselves, is a team of warriors who died throughout history and woke up immortal. Despite not knowing what gives them lasting life they carry on doing what they do best. They form a paramilitary unit, fighting other people's wars or in their words, "we do what we think is right." They are super soldiers after all and not superheroes. 
Andy (Charlize Theron) is their leader and the first reborn to The Guard. No one knows how old she is but ancient seems to sum it up. Her immortality—and more so her loneliness—attracts her to others of her kind. Eventually she finds the crusaders and lovers Joe (Marwan Kenzari) and Nicky (Luca Marinelli), along with a member of Napoleon's army, Booker (Matthias Schoenaerts). There have been others but their immortality eventually ran out or they were lost for other reasons. Andy's kindred spirit Quynh (Van Veronica Ngo) is one of them.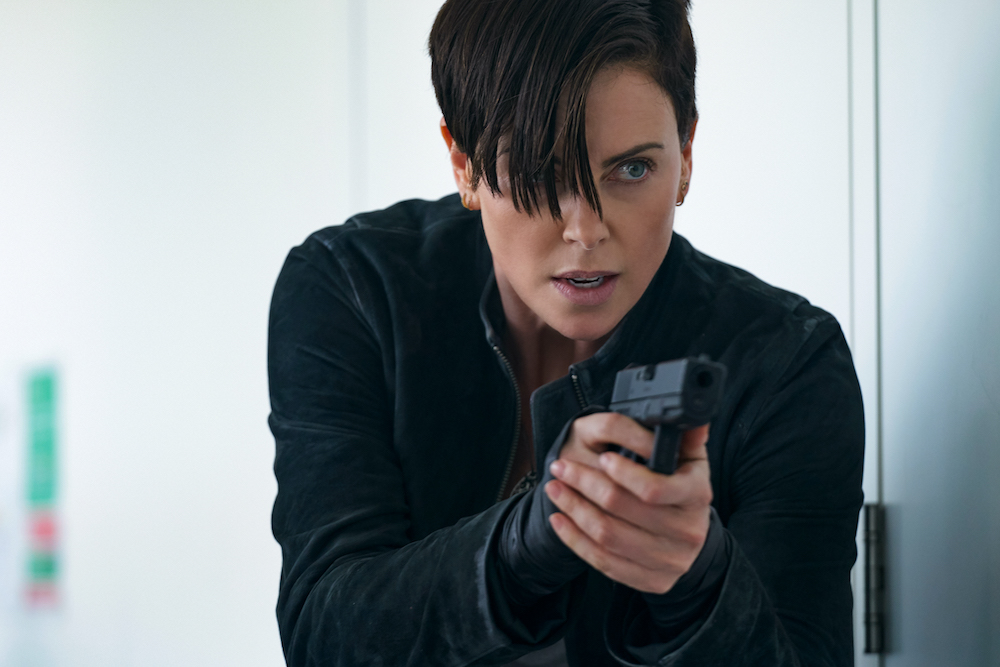 Photo: Aimee Spinks/Netflix © 2020
The Guard found it easy to stay hidden before the era of the internet but after a mission goes wrong they realize they've been exposed. Of course, that's when a new immortal is "born" and things get very hectic for our protagonists. Nile (KiKi Layne) gives Andy renewed reasons to care but she also resurrects bad memories. Those memories lead to very bad things for the squad.
We've been asking for more action movies starring 360° women and the team behind The Old Guard replied with an enthusiastic yes ma'am. Bythewood has always been a heady storyteller. In this film her camera is lyrical and fight coordinator Daniel Hernandez gives her a series of pulse-pounding yet grounded fight sequences to orchestrate her melody. After hundreds of years together, The Guard has very similar fight styles but Hernadez imbues the choreography with each character's personality. The resulting action is grounded and believable even when it blasts into the fantastic. Rucka also provides a script rich in character and laced with gallows humor. We know who each member is. Andy likes baklava and has a perfect sense of taste. Booker is nihilistic, while Joe is a warrior poet to his bones. Nile, the newbie, knows art history and proves to be sweetly naive (maybe too much so) even after serving as a marine fighting terrorists.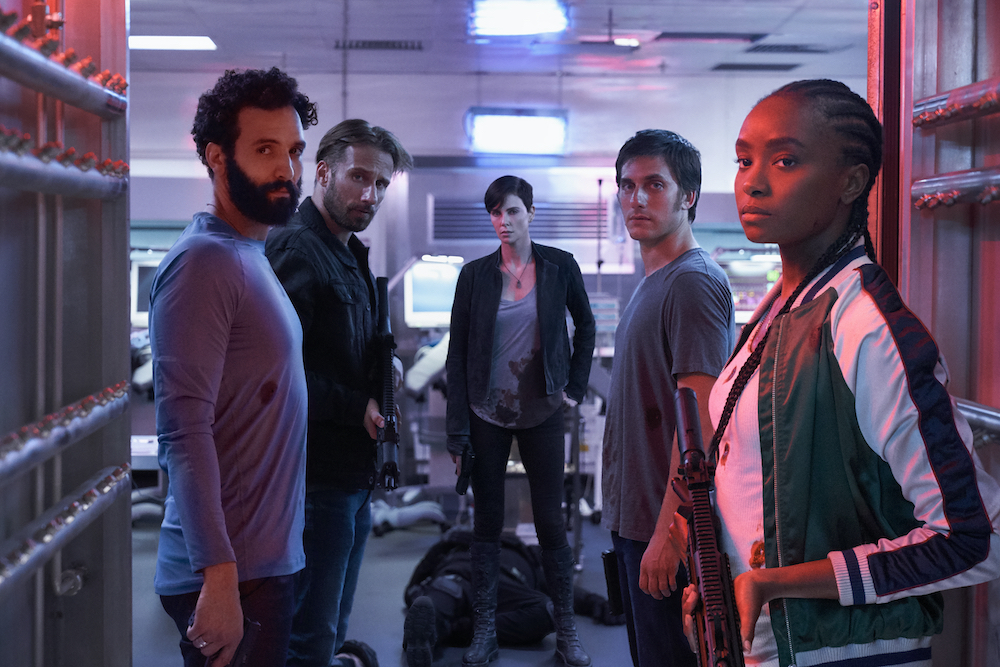 Photo: Aimee Spinks/Netflix © 2020
The story also gives us an absolute twit of an antagonist in Harry Melling as Mr. Merrick. Think Joffrey and you'll know how good he is at making us despise him. Chiwetel Ejiofor joins the cast as Copley, a character reminiscent of the Miles Dyson character, the creator of SkyNet from the Terminator films.
I enjoyed this movie. The Guard is deeply human and circumspect which gives their high velocity fight scenes meaning but also connects us to them. They may not know it but they have purpose. You can tell Netflix is going all in on a franchise here. The world-building is so full, the fights are so enthralling, and the characters are so faceted that you need to know more by the time that final twist hits you in the chest.
In the End: Watch it. The Old Guard is about to pop off!