Basically: A Viking version of Conan with a dash of Lion King and creative use of the camera to tell a very violent revenge tale.
Ok, folks, I'm going to split this review into two parts: one where I talk about my objective thoughts and the other where I share my feelings about this film by Robert Eggers. The Northman starts with King Aurvandill War-Raven (Ethan Hawke) returning from war. While injured, he is happy to come home with his wife, Queen Gudrún (Nicole Kidman), and his son, Amleth (Oscar Novak). Aurvandill has decided it's time for Amleth to become a man and start his trials to become king one day. But the story takes a turn when the King is murdered and Amleth has to run, hide, and escape so he isn't killed too. He isn't able to save his mother but he takes a boat and sails away.
Fast-forward a few years and Amleth has grown into a huge berserker (Alexander Skarsgård) going by a different name. After a run-in with a seeress (side note: I never heard this term before) played by Björk, Amleth sets out to exact revenge upon those who killed his father and took his mother. You know, real Conan the Barbarian stuff.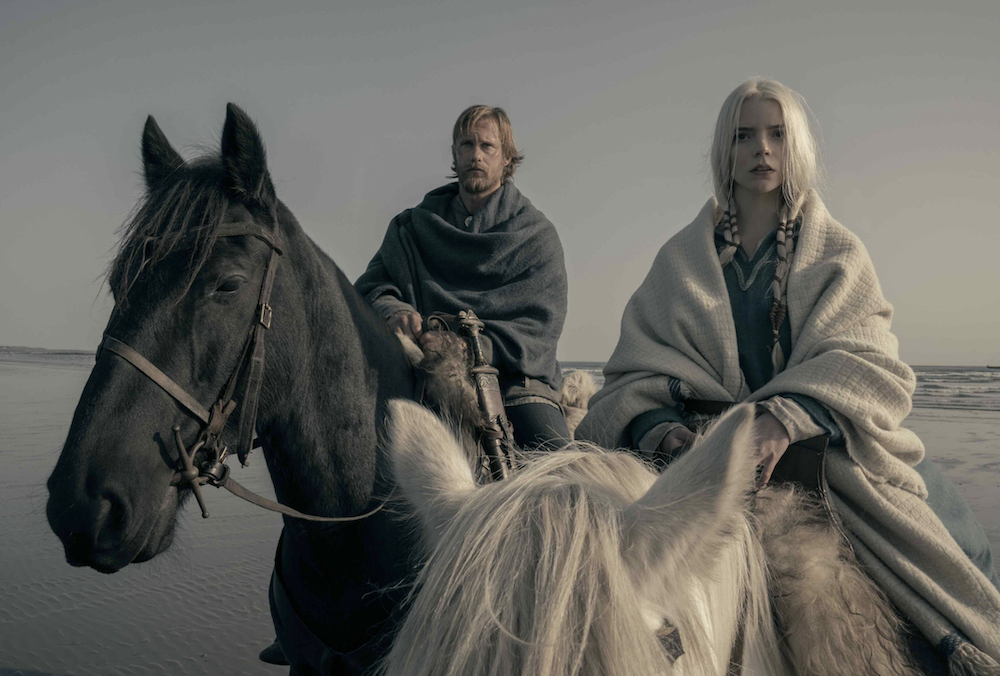 Eggers does an excellent job with Jarin Blaschke, the cinematographer, to create real enveloping visuals. They're striking and capture the mood and emotions of our main characters. Anya Taylor-Joy plays Olga, a sorceress who Amleth meets on his journey and falls in love with. The two have a good dynamic when essentially destroying their enemies.
There are moments when the plot feels like a classic adventure but, for me, it's more like modern single-player action video games. Amleth goes on fetching quests, fights mystical bosses, and has sneaking missions. The Northman is very well crafted with good performances. The story does some good work on flipping some ideas and subverting the hypermasculinity tropes of the genre. The director has a specific story and he tells it quite well. There's a lot of stuff I can respect about the craft and work that went into this. The promotion is also top-notch, selling this grand tale of our time, an incredible new mythic story of THE NORTHMAN!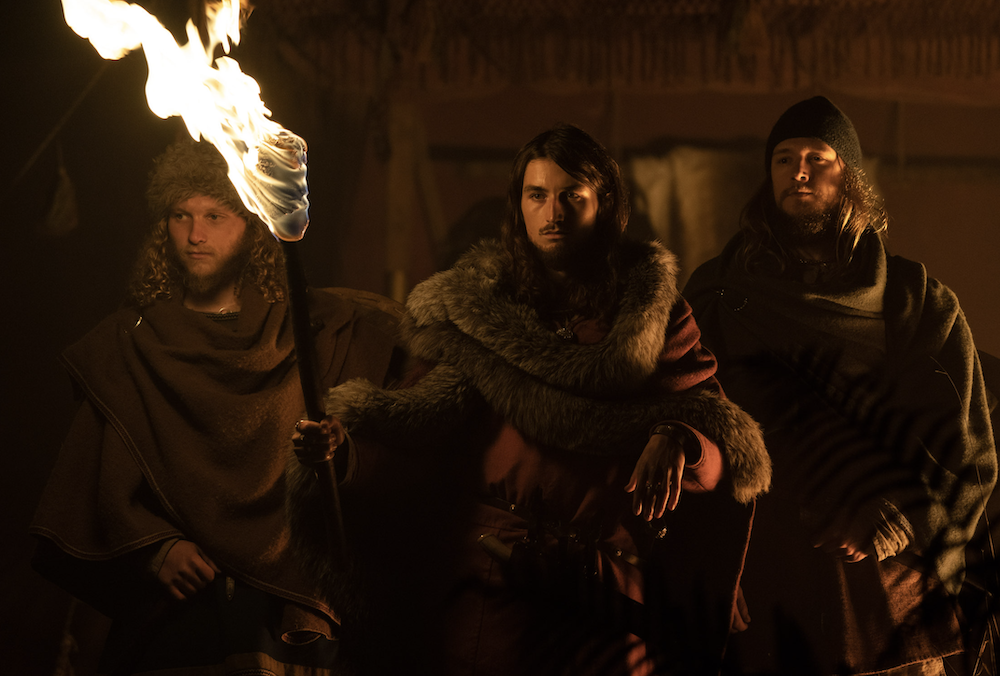 Now onto the second half of my review: I don't really like The Northman much at all. I'm tired of Vikings and anything to do with yelling Europeans with straggly beards. This isn't the film's fault but it's more due to current pop culture oversaturation. I'd be happy if I never saw another story of swords, bare trees, runes, and references to Asgardians and the old gods, again. This might not be fair to the film but after Elden Ring, God of War and its future TV adaptation, the soon-to-be sequel to Assassin's Creed Valhalla, and even my guy Thor, I'm burnt out. I want to see something else. I want to see stories pulled from somewhere else. I feel like every single idea has been squeezed out from that part of the world.
The Northman drags in the middle and gets a bit lost in the sauce. Also, the violence is a bit much; it feels gratuitous and overbearing at times. It's like: What's the point? Isn't there a smarter or more effective way of showing it? And I'm not going to lie, the romance between Skarsgård and Taylor-Joy feels off because the age gap between them is vast. While most won't care, I know Skarsgård is in his 40s, while Taylor-Joy is a woman in her 20s. They are literally 20 years apart. My opinion is probably a lame prude one for some but it's where I'm at. Even though I'm one voice who will be in the minority, I never plan to watch The Northman again. 
In the End: The Northman is a well-realized film full of action and an easy-to-understand story that might not be for everyone.