Grade: D
Basically: The King's Man tries to tell the origin story of the Kingsman and show where all the tropes you've seen in the previous films come from. It fails. 
Man y'all, did you really think Kingsman would become a franchise? I know I didn't. Based on the comic book series The Secret Service by Mark Millar and Dave Gibbons, it seems that Millar and the Kingsman franchise director Matthew Vaughn have a pretty good relationship (with both this and Kick-Ass). Yet with The King's Man Vaughn went off on his own for the most part, making an origin for the independent spy organization. 
When Orlando Oxford (Ralph Fiennes) loses his wife on a humanitarian mission in Africa–le sigh–he promises her he'll protect their young son Conrad (Alexander Shaw) from all danger. This causes grownup Conrad (Harris Dickinson) to constantly want to pull from his father's overbearing nature. As the duke of Oxford and cousin of King George V, Orlando is an amazingly respected man. He takes Conrad to visit Austrian archduke Franz Ferdinand because there are rumors that his life is in danger.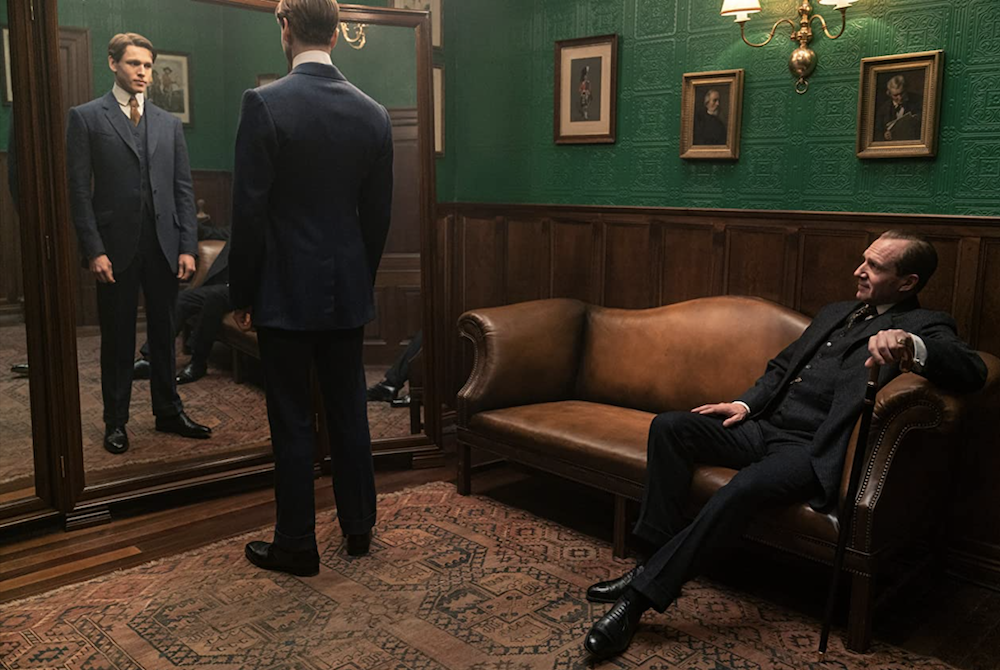 Photo © 2020 Twentieth Century Fox Film Corporation
From here Orlando, Conrad, and their butler/manservant Shola (Djimon Hounsou) essentially become a huge part of trying to stop World War I from happening. The King's Man decides to take all the infamous historical figures involved and put them into a legion of doom-type group to cause chaos and war for what turns out to be a pretty dumb ass reason. 
The film has big action set pieces with Orlando and Conrad doing old school spy stuff while Orlando tells his son: "See, this is not safe, no you can't join the military." But when Conrad does enlist, the film then tries to become an anti-war period movie all while still trying to be a James Bond-esque action movie. It makes my head hurt thinking about it.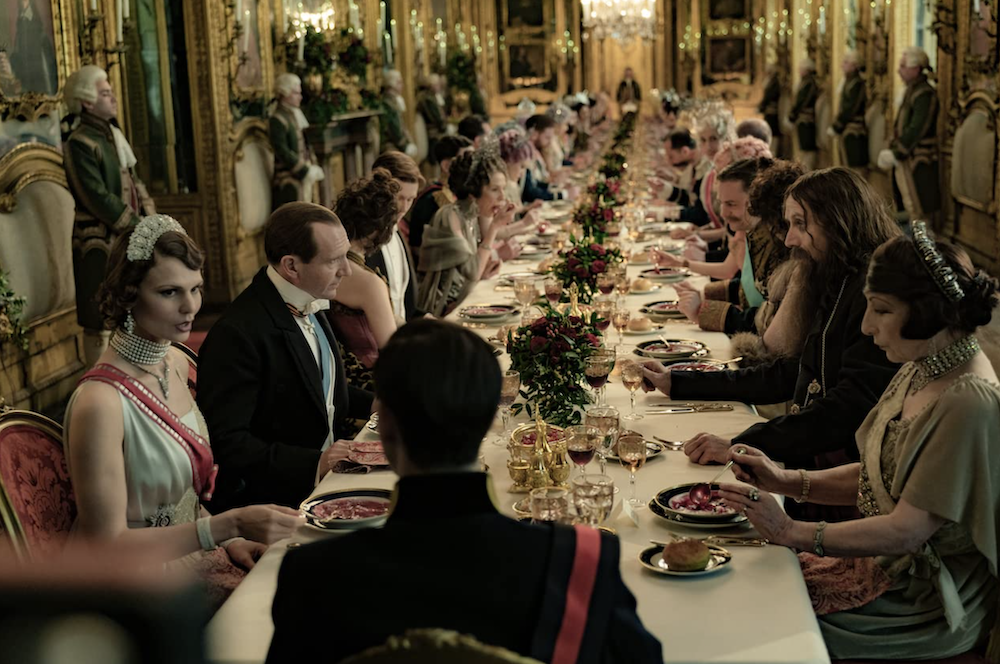 Photo © 2020 Twentieth Century Fox Film Corporation
While Fiennes is good as Orlando—and he is usually always good—his talents are pretty wasted here. The story moves around too quickly and gives into weird violent gags that feel a bit lazy. Honestly, these are problems that have been in the Kingsman franchise since the third act of the first film. The King's Man does take pleasure in showing how the codenames are made, as well as the fact that Orlando is basically WWI British Batman with house servants as justice collaborators. But the film never knows what it wants to be. It also plays so fast and loose with history and with actual people who did terrible things that it feels tasteless and crass most of the time. This cast deserves better and the audience does as well. 
In the End: The King's Man is a movie that the filmmakers think is doing some deep work yet it feels like a lazy sequel in a franchise that never needed to be one.