Actually: 8.5
Basically: Pete Davidson and Judd Apatow give us an 8 Mile for comedians. 
Pete Davidson is a peculiar cat among the current wave of celebrities who have
come from the iconic Saturday Night Live. As one of the youngest members in
SNL history, he's known as the kid of the cast (or even the weird kid). From time to time he's also known as the depressed one although, if you know comedy, many of the cast members have some type of struggle that enables their view of the world. The media circus surrounding Davidson's public life has clearly affected him and it seems he's poured that turmoil into his art. The King of Staten Island is a Purple Rain/8 Mile style take, in which the world of the film blurs with the reality of Davidson's early life.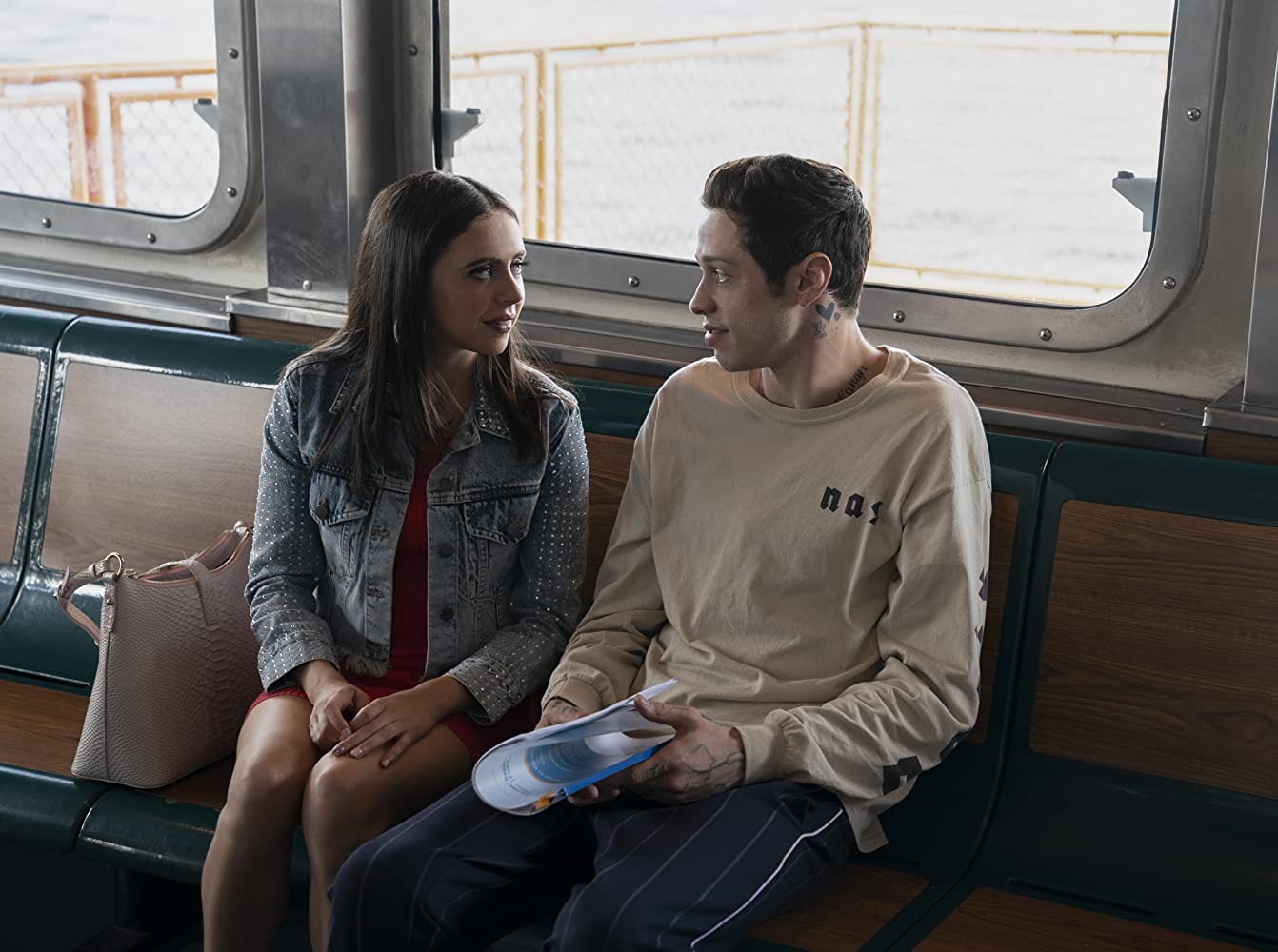 Photo by Alison Cohen Rosa © 2020 Universal Pictures
The King of Staten Island is about a young man named Scott (Davidson) who's still living in his mother's basement (in the 90s he would have been classified as a slacker). Ever since the death of his father, when Scott was seven years old, he's had trouble dealing with the world. It has stopped him from developing into an independent adult. When his younger sister Claire (Maude Apatow) goes off to college and his mother Margie (Marisa Tomei) starts dating a firefighter named Ray (Bill Burr), Scott faces a major shift in his life, which causes him to finally face his grief and reasons for his slacker-tude. 
The simple setup allows the story to push forward through character, which is something that director Judd Apatow excels at. Partnering with Davidson to bring this story to life is a smart move. The King of Staten Island is full of heart (which admittedly is an overused term) but it's also full of honesty. This honesty and openness are also the things that have been key components of Davidson's work in standup and on SNL. Davidson brings emotion and realistic authenticity to his role while bouncing off some real acting heavyweights. Tomei, as usual, is amazing in every single scene she's in. Bill Burr is also great and the level of subtlety and depth he portrays is pretty surprising. I say it was "surprising" because I'm so used to his trademark style of sarcasm, which does show up sometimes but is combined with many more human scenes. Bel Powley is good as Scott's love interest Kelsey, even if she's a little bit underserved. Maude Apatow also does well as Scott's sister and
voice of reason, who pops in at the right times to check her brother from his
worst impulses.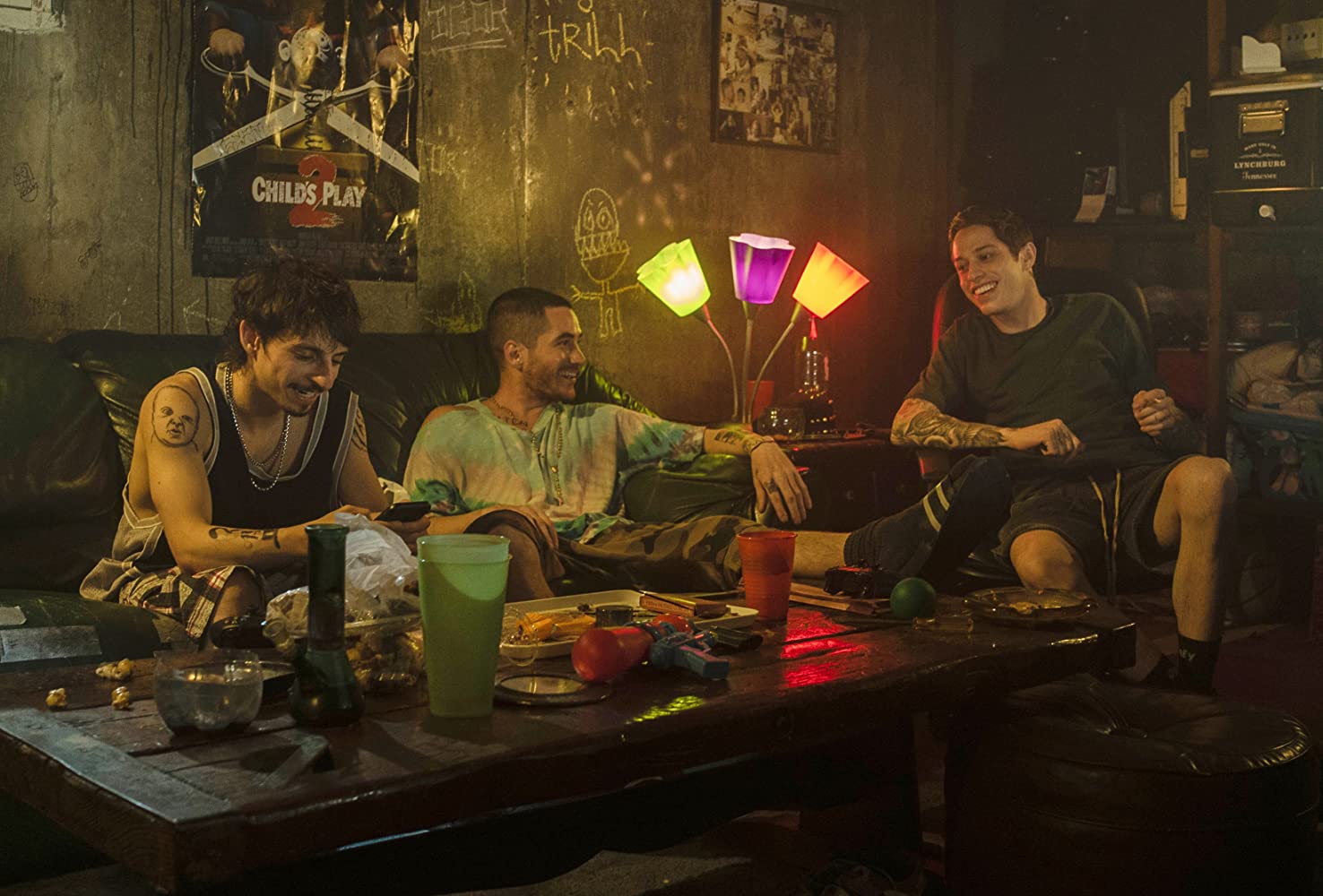 Photo by Mary Cybulski © 2020 Universal Pictures
The directing and storytelling are very clear. Like many of the Apatow comedies, The King of Staten Island isn't about experimenting with angles and camera movement. The shots follow and hold on the characters to get the most bang out of each scene, both dramatically and comedically. The film's muted warm tonality gives you the feel of late spring or early fall. The soundtrack is also pretty good, it's a solid mix of rap and interesting interpolations of rock hits. Kid Cudi's music appears in important scenes, which makes sense as Davidson has said how much his songs helped him in his personal battle with mental health—again this helps to blur the line between fiction and reality. 
The King of Staten Island is very well made and it is pretty damn hilarious but it also is a good awakening/coming of age film. This movie does a lot for Pete Davidson and could push him as a future star. It also makes a very solid case for his future as a writer in Hollywood.
In The End: A hilarious throwback slacker comedy that deals with grief, loss, and how to heal with the help of community and understanding.