Review by Wil Walker
Grade: A+
Basically: Imagine falling for 121 minutes into a nightmare so absurdly psychotic, you're left shaken by it's brilliance.
Yorgos shoots. Yorgos scores. When my best friend asked me about Yorgos Lanthimos's (The Lobster, Dogtooth) latest film "To Kill a Sacred Deer", I'm pretty sure I sounded something like, "…it's not really a horror movie, but it's terrifying and dreadful and cruel and very, very good. My God, it's so damn good!" So yes, in less time than it takes to block calls from a misunderstood ex, I become a blathering simpleton firing off whatever ominous adjective entered my mind.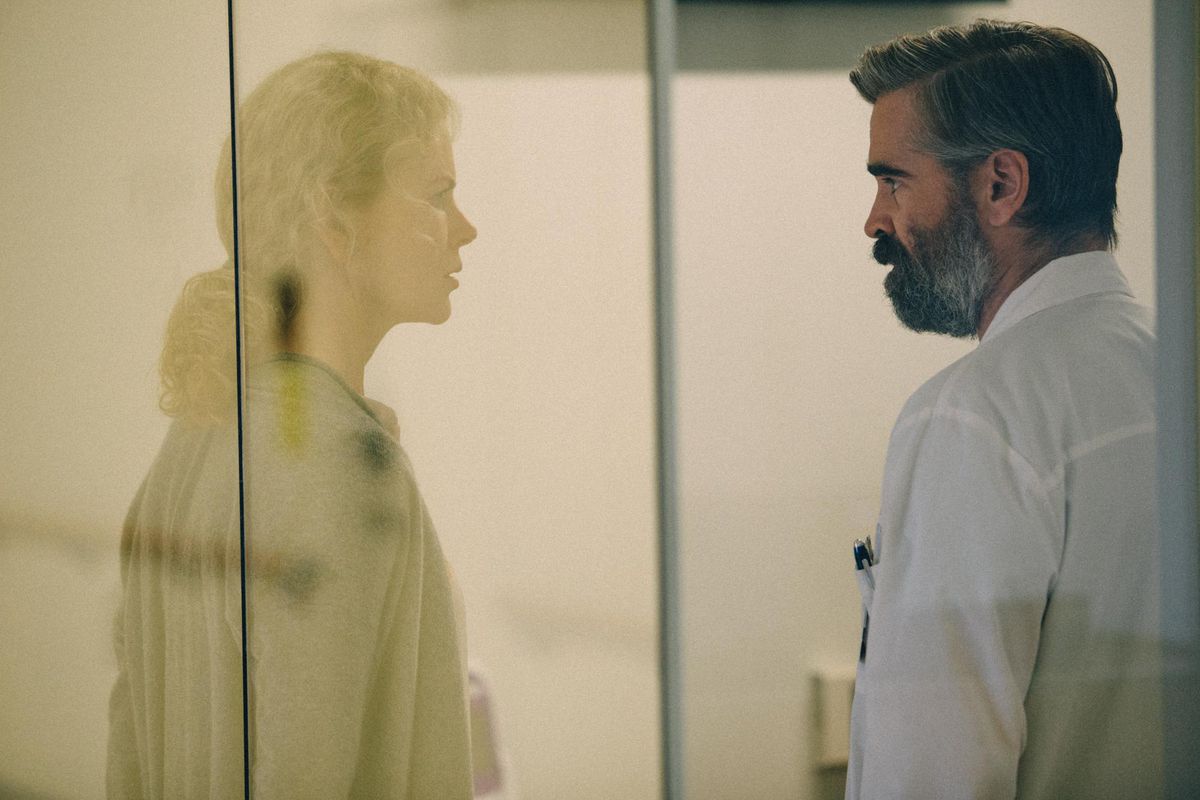 The Killing of a Sacred Deer chronicles the meltdown of Dr. Steven Murphy (Colin Farrell), a cardiovascular surgeon, who is married to Anna Murphy (Nicole Kidman), an ophthalmologist. Together they have two kids—14-year-old Kim (Raffey Cassidy) and twelve-year old Bob (Sunny Suljic) who epitomizes the "we're above the rules" entitlement that, of course, starts with the parents. They not only discuss the arrival of their daughter's menstruation at dinner but share the news with anyone willing to lend an ear. "Our daughter started menstruating last week," Dr. Murphy declares to a colleague.
Yes, the Murphys—mutual contempt and disdain for each other included—are the "It/Every Family" of any high income zip code in Anytown USA that make Sacred Deer so ghoulish. Lanthimos has created an alternate reality that crosses the line. The Murphy's live a dream life, in a perfectly appointed home and their only problem is getting Bob to cut his hair, which is perfect by the way, yet Dr. Murphy jokingly threatens to shave it off and force him to eat.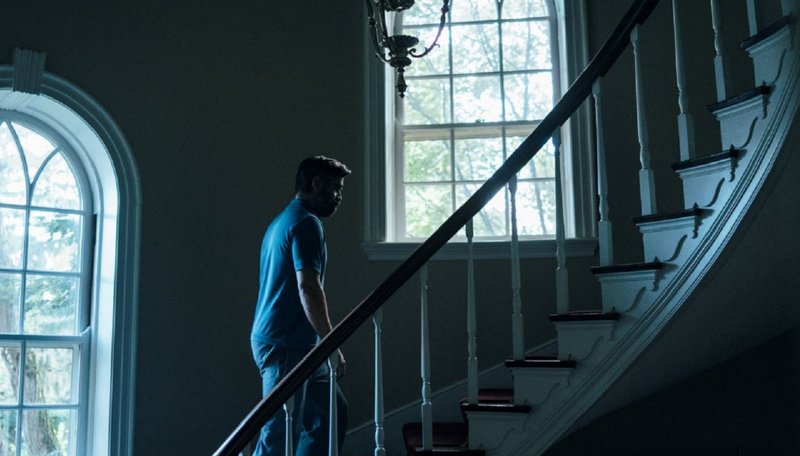 Now meet Martin (Barry Keoghan of Dunkirk), I promise you won't ever forget him. From the start he's just weird boy. I mean eat hair weird. But it gets weirder. Suddenly Steven and Martin and hanging out? The highly respected and successful heart surgeon is hanging out with an immature, eat all the time, teenager from the "other" side of town? Their engagement is textbook sketchy—-the remote hookups in alleyways, the expensive gifts. Then, as if they weren't creepy enough, Steven invites Martin to his home for family dinner. Fun Fact, Dr. Murphy is actually a recovering alcoholic. He operated on a patient while under the drunk and the patient died. Guess who's coming to dinner?
Martin shows up with dollar store trinkets as gifts The daughter immediately falls in love with him. They discuss her menstruation. He charms everyone in the family. But this is Lanthimos and you can't enjoy madness without a demi-glace of crazy. Martin tempts the doctor into having dinner with him and his mother at their unexceptional home, insisting they all watch his favorite movie, Groundhog Day, after dinner. Ten minutes into the movie, Martin, suddenly exhausted, leaves the doctor alone with his widowed (horny) mother (Alicia Silverstone) who goes full on Cape Fear (1991) trying to deepthroat the doctor's fingers!
Through a seemingly supernatural chain of events (they're never explained), Steven starts to lose it after he's given the ultimate shit or get off the pot ultimatum: Choose a member of his family to sacrifice or all of them will fall ill and die. There's an awkwardness in Martin's voice—abetted by earsplitting string—when he yells "It's metaphorical" that adds a brand of wickedness I don't think I've ever seen on film. This kid goes from terrible to loveable to hysterical, all in under five seconds. This is why Yargos is a god among men. First he tempts you into the windowless van with a lollipop. Then as the door slides shut, the light vanishing from your sight, you begin to accept the gravity of your current situation…
In The End: The Killing of a Sacred Deer is disturbing and cold. And while I've yet to shake the strangeness of it, I loved everything about it. Lanthimos is a brilliant director who uses absurdity and black humor to create magic. So, if you're in the market for a thrilling expedition through the catacombs of domestic dysfunction, I'm pretty sure that you'll love it as well.