Basically: A mother and son deal with difficulties relating to each other during his teenage years.
While researching When You Finish Saving the World, I found that debut writer/director Jesse Eisenberg first wrote this story as an Audible original. I didn't listen to the 2020 audio release, because I'd already seen the film before I looked into it, but the story seems a bit vaster in scope than what we get here. 
In the film, Julianne Moore plays Evelyn Katz, a social worker who runs a shelter for survivors of domestic abuse. Finn Wolfhard plays her teenage son Ziggy, a young folk-rock musician with a growing audience through a live streaming site. Ziggy is utterly self-absorbed in his wants and dreams and how things can help him versus anyone else.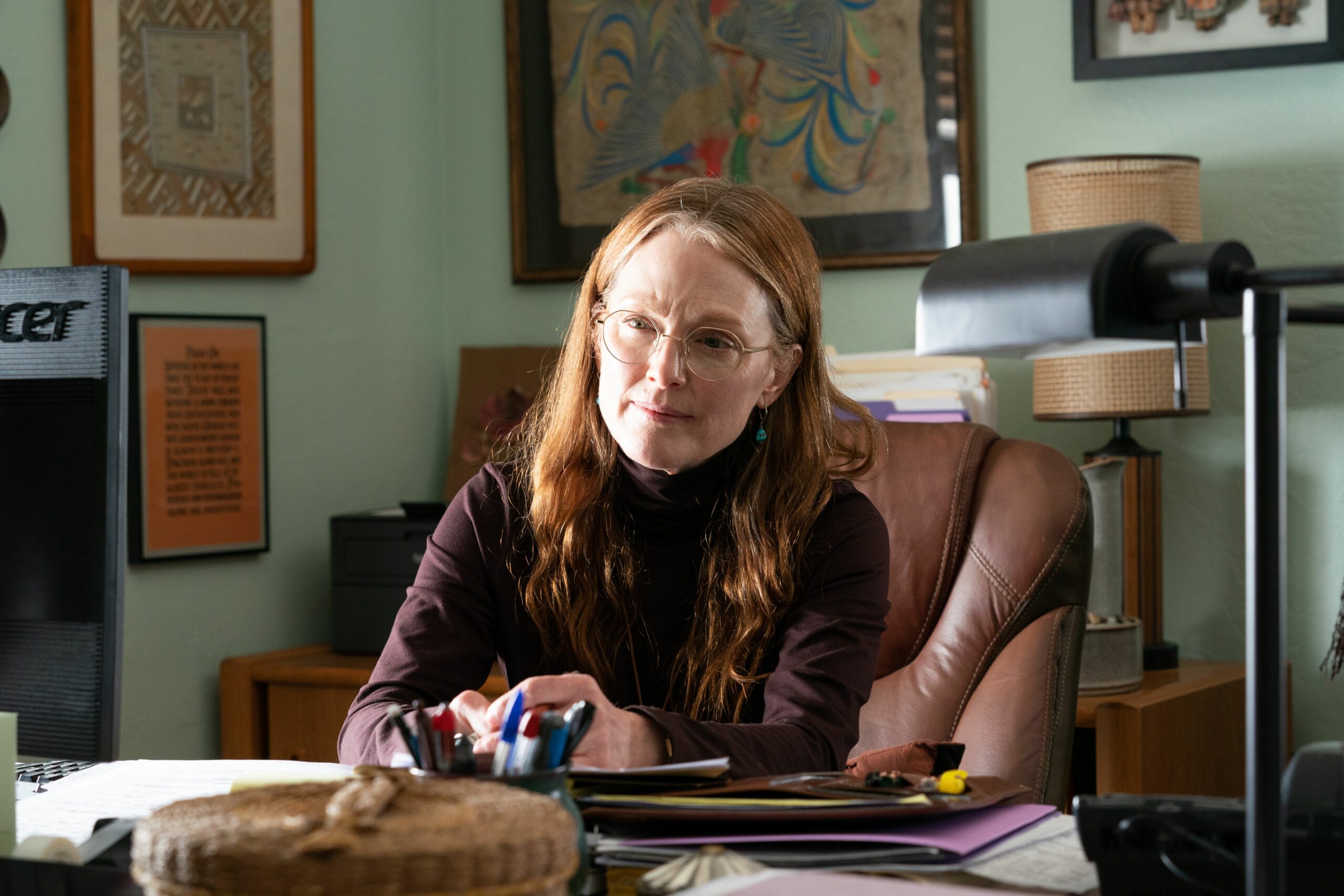 Ziggy has a crush on Lila (Alisha Boe), a girl at school who cares deeply about progressive ideas and helping people. He has a hard time connecting to her because of his vapidness. This correlates well with Evelyn; when Ziggy was younger, he was much closer to his mom and her drive to help people and make the world a better place. However, his desire for fame, being seen, and making money hampers his connection with both women.
Evelyn ends up taking a motherly liking to a 17-year-old kid named Kyle (Billy Bryk), who is now living in the shelter with his mother Angie (Eleonore Hendricks). Kyle is everything Ziggy isn't: he's empathetic, caring, humble, and in many ways, dreams too small. While Ziggy dreams of being a star and rich, Kyle wants to work as a body shop mechanic with his father. These connections Evelyn and Ziggy make push the film along while showing their distance and conflict. 
Wolfhard does well with his performance as Ziggy who, while still just a kid, ranks pretty high on the teenage boy asshole level. Also, his scenes with Boe as Lily are quite sweet and fit that classic coming-of-age movie feel. But it was the shift to Evelyn's story that piqued my interest the most.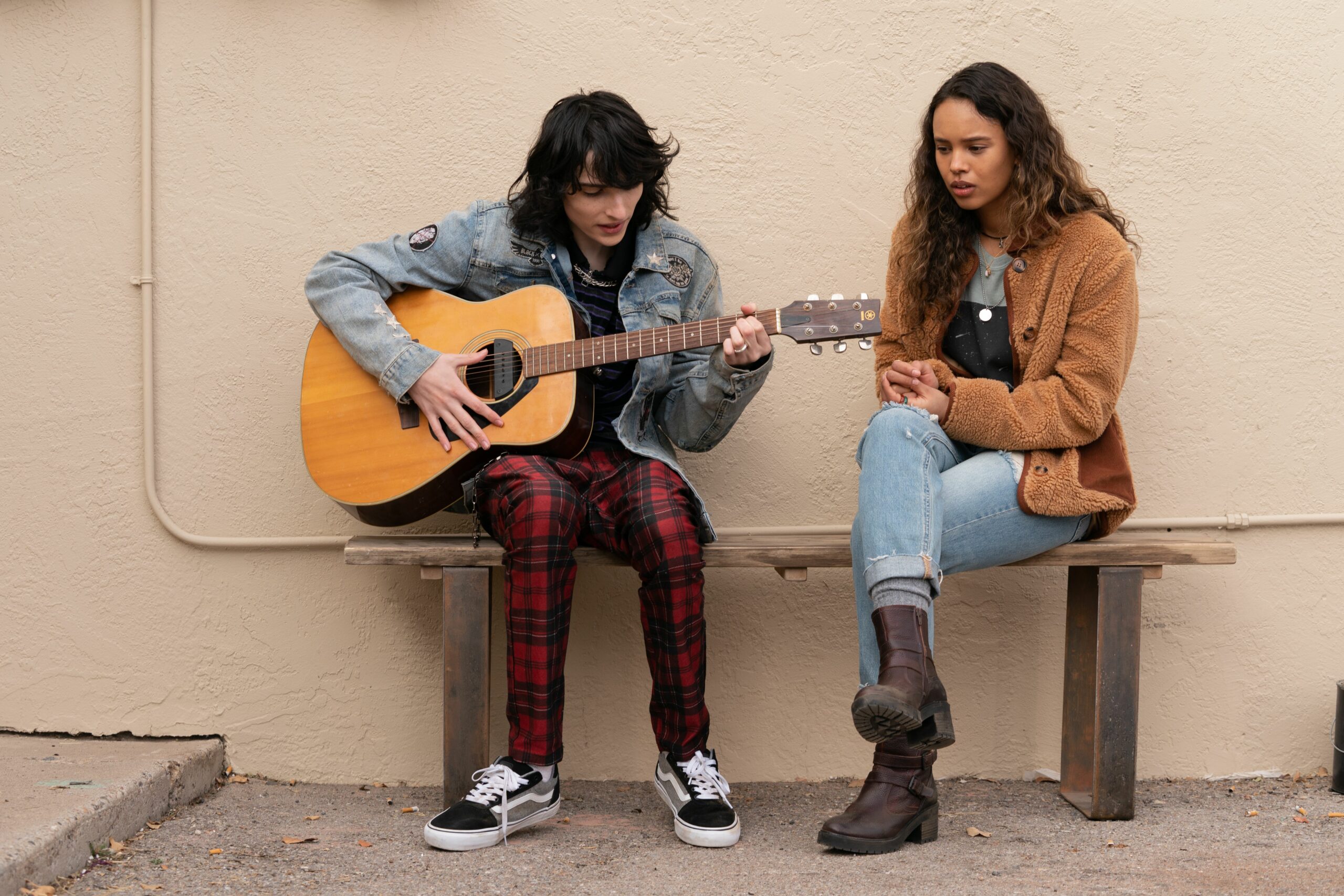 Moore has a really understated performance. You can feel Evelyn's annoyance at her son's shallowness and lack of understanding of the privileged life he leads, especially compared to those she works to help every day. Sometimes when she tries to help Kyle, she feels like she's cheating on Ziggy. It's pretty funny and never creepy.
I wish Jay O. Sanders had a bit more to do as Roger, Evelyn's husband and Ziggy's father, but with the little screen time he has, he adds a nice bit of comedic flair.
Overall, the direction and story, along with the small cast, make When You Finish Saving the World feel very much like other films we've seen Eisenberg in, especially in the early days of his career. 
In the End: When You Finish Saving the World is a solid family drama that isn't heavy-handed. It's a promising debut film for Jesse Eisenberg but it's also not fantastic either.