Actually: 6.5
Basically: When polar fracking tips the Earth off its axis, the sleepy rural town of Centerville faces a zombie apocalypse the best it can.
The Dead Don't Die delivers Jim Jarmusch's version of a zombie apocalypse. Centerville is a forgotten spot on the map, where Police Chief Cliff (Bill Murray) and his officers Ronnie (Adam Driver) and Mindy (Chloë Sevigny) are not ready for what's about to happen. The film starts with a day that doesn't seem to end. Daylight persists hours past sunset. Pets have gone missing. While checking out a report of a runaway chicken from the disliked bigoted farmer Miller (Steve Buscemi), the police encounter Hermit Bob (Tom Waits). He wanders the backwoods and observes what's going on with quiet asides and a chuckle or two.
The cops soon discover that their police radios are static and their watches and cell phones have died. They turn on the car radio only to find a song by Sturgill Simpson playing. Cliff notes that it sounds familiar, kicking off a running gag throughout the movie. At the local diner, Miller and hardware store owner Hank (Danny Glover) note how weird things feel. We then visit three teens in a juvenile detention center, doing their best to scare each other while watching TV reports of freak events in the area. Three young people (including Selena Gomez) also stop off in town to stay over at the Moonlight Motel.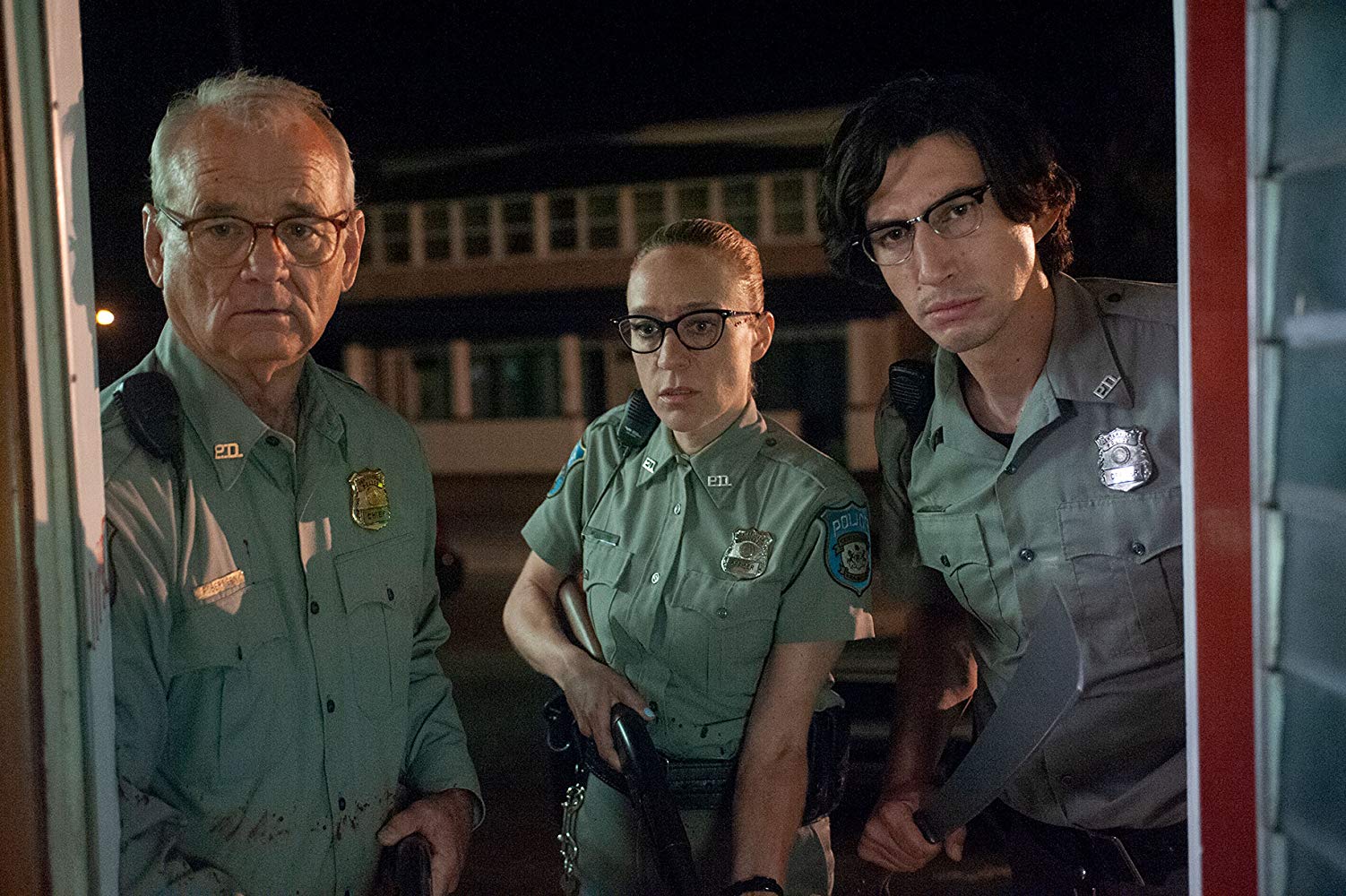 Photo © 2019 Image Eleven Productions, Inc.
When the sun finally sets revealing a purple haze around the full moon, the action shifts to the cemetery where a pair of corpses (one of them Iggy Pop) crawl up out of the ground and start to roam. Back at the station, Cliff takes the night shift alone—with only the dead body of a local drunk (Carol Kane) for company. Not far away, a katana-wielding undertaker (Tilda Swinton) paints the faces of two golfers in her care. Meanwhile the motel manager Danny (Larry Fessenden) searches for his missing cats, and convenience store/gas station manager Bobby (Caleb Landry Jones) puts together a desperate plan of action.
One by one, all the characters' banal, mundane problems are rendered moot when the cemetery disgorges a horde of zombies. Even though the townsfolk have an idea how to stop the zombies—"kill the head"—the situation looks pretty bad. But at least they'll get in some good conversation before they go.
Jarmusch's film is a laid-back look at the end of everything. Although zombie fans might compare it to Shaun of the Dead, that's not on target. Where Shaun changes up the conventions of zombie films, The Dead Don't Die plays it straight with occasional digressions that suggest the movie doesn't take itself too seriously. Sure, there are plenty of zombie attacks but there are no jump scares and not much gore either. It's a bit of a stretch to give this an R rating, but the squeamish might squirm a bit at times.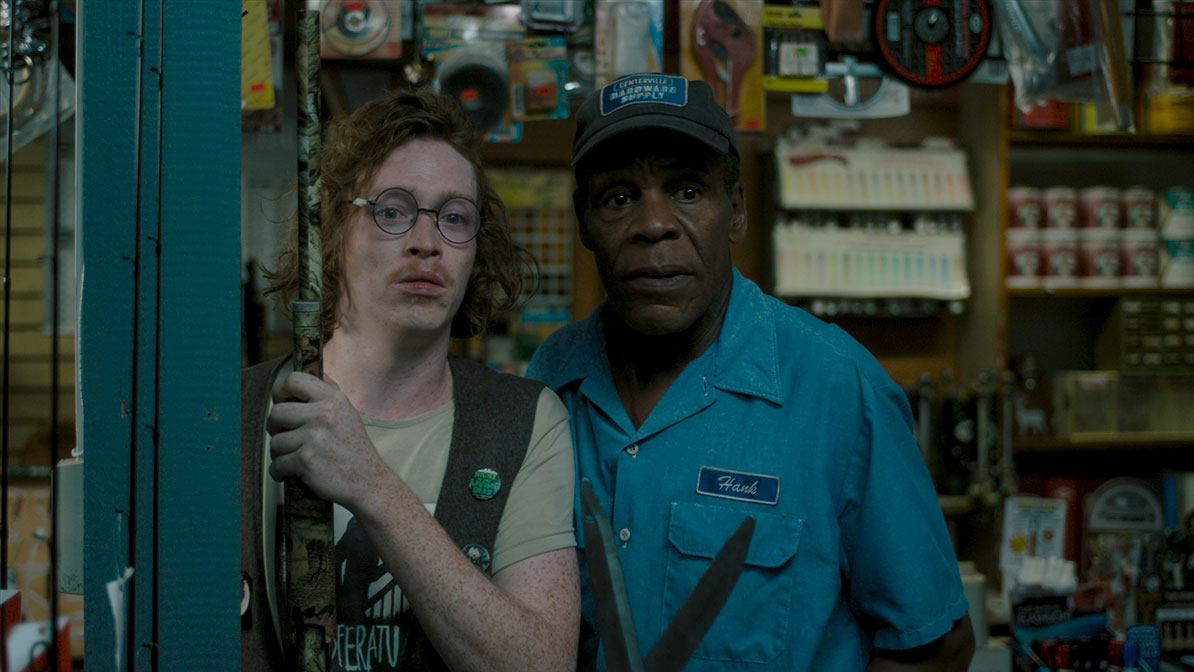 Photo © 2019 Image Eleven Productions, Inc.
Murray is deadpan and hilarious as Cliff, doing his best to navigate a town that's getting stranger by the hour. His scenes with Driver are especially good—the two have a solid rapport. Sevigny is also fun as she comes unraveled by the horror around her, while Buscemi and Glover both make the most of limited screen time. Swinton is at the outer edge of her knack for strange characters here. Although her character is something of a parody, Swinton makes Zelda Winston one of the film's most interesting characters.
All in all, The Dead Don't Die is an interesting experiment with the zombie genre. It's a slow burn, taking a fair amount of its 105 minute running time to get the zombies up and moving, but after things heat up the movie builds momentum up to the finale.
In the End: The Dead Don't Die is quirky and fun with the most star-studded cast any movie of its kind has ever seen.
—