Basically: Robin wants respect for his team of slacker heroes and he'll go to some pretty wild lengths to get it.
All Robin (Scott Menville) wants is to be taken seriously. But in battle against a giant inflatable balloon of a villain, the Teen Titans come off as jokes and the Justice League doesn't want to hang with them. They can't even get into the premiere of Batman's (Jimmy Kimmel) latest movie. So what is a team of heroic goofballs to do?
Go to Hollywood and star in a movie, of course!
That's the kickoff of Teen Titans Go! To the Movies, an animated feature from WB Animation based on the long-running TV series. When Robin realizes that the road to being "real heroes" lies in getting a film made, he starts by seeking out an archenemy, because all major heroes have an archenemy. Lucky for him Slade (Will Arnett) is there. Their first fight goes awry, however, when the villain proves to have a knack of "mind manipulation."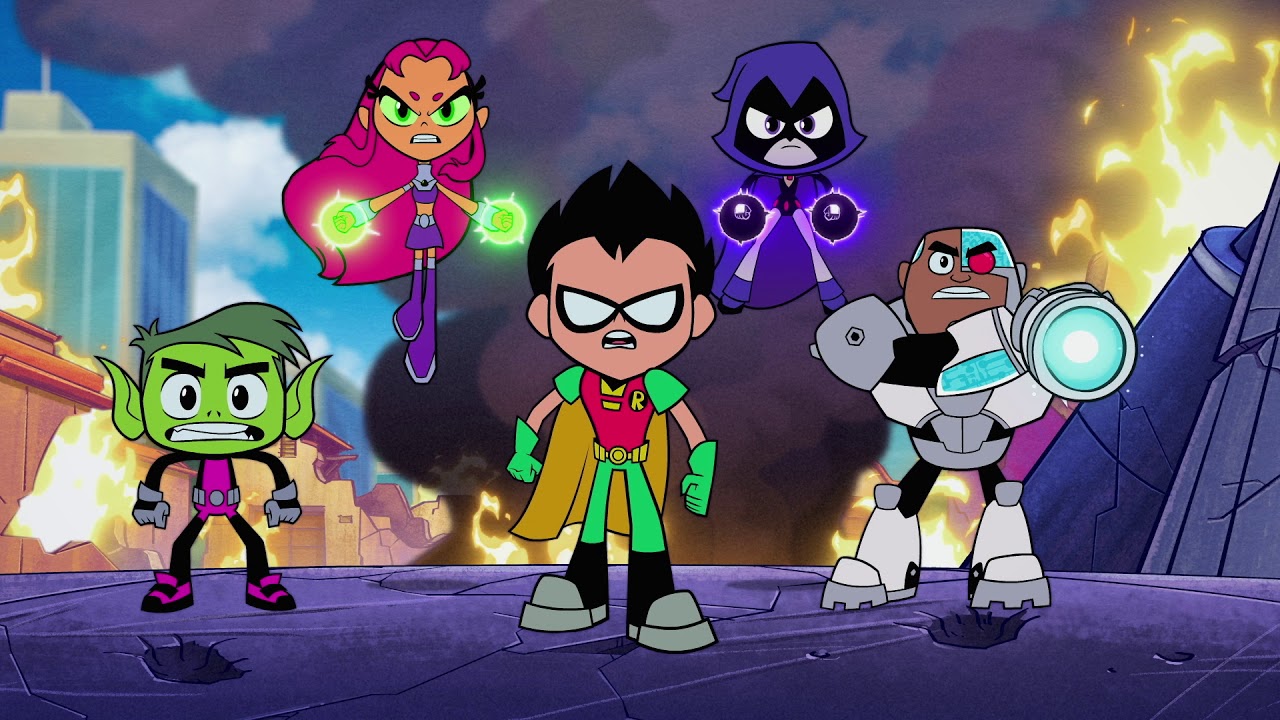 Photo: Warner Bros Animation
Appealing directly to famous director Jade Wilson (Kristen Bell) doesn't make things better. She's aware of the Titans' history and makes Robin an offer. But what must the Boy Wonder give up in order to make his Hollywood dreams come true?
Parents might think "oh, this is just silly stuff for the kids"…and they'd be wrong. Despite a lot of jokes aimed at kids, the movie has a deeper theme at work, with some real emotional resonance among these five heroes. Cyborg (Khary Payton), Raven (Tara Strong), and Beast Boy (Greg Cipes) all have terrific moments—including a number of clever callbacks and in-jokes from the series—but they especially shine when the chips are down and Robin needs them most. It's the most affecting work they've done as a team and if you shed a tear, well, that's understandable.
Menville brings a new level to Robin, showing how the lack of respect has really hurt Batman's former sidekick (a term that he finds insulting). And the movie addresses an element that (in this reviewer's opinion) has hurt his character most: Robin has been the butt of many, many jokes in the series.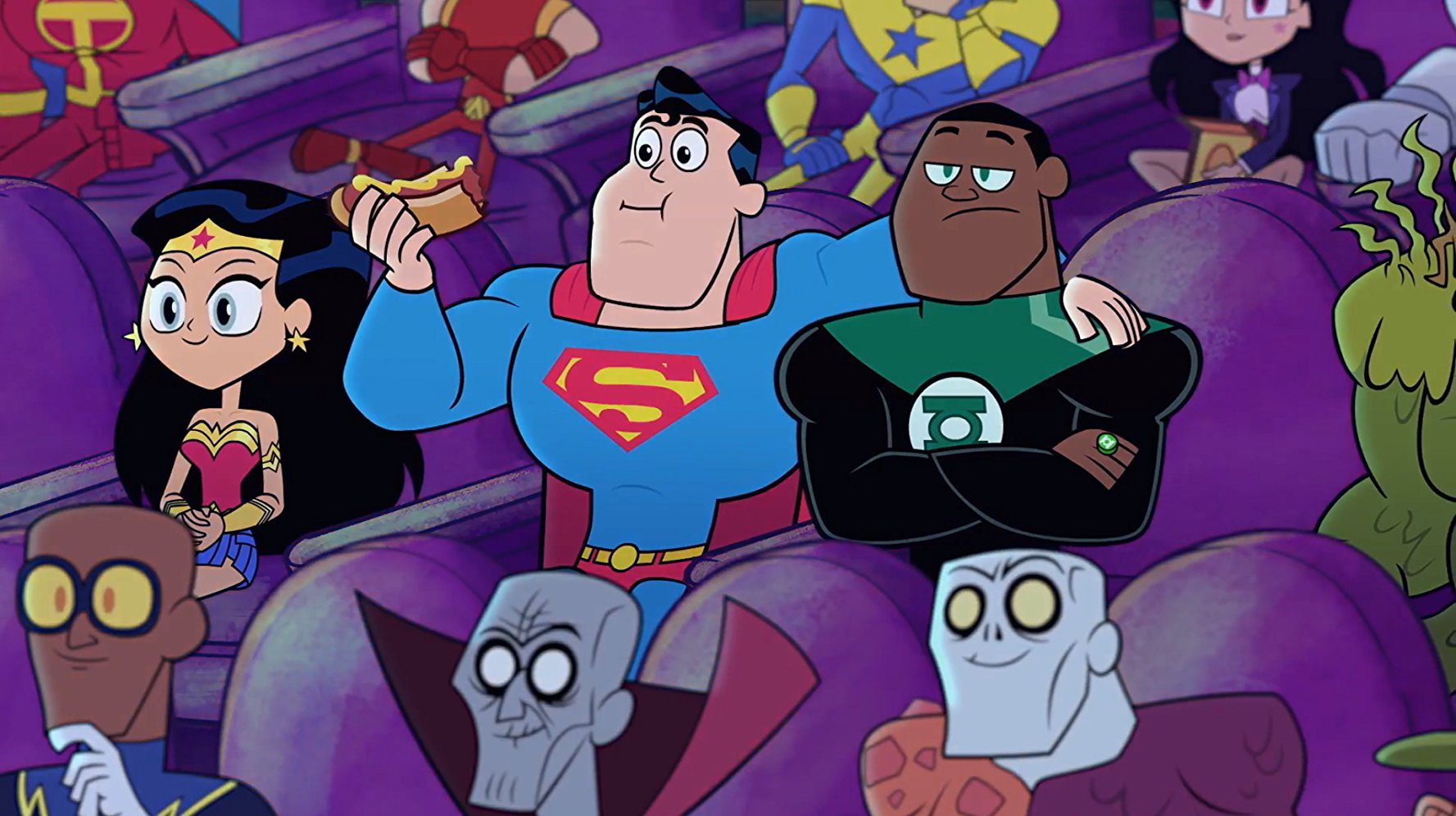 Photo: Warner Bros Animation
His fellow Titans likewise bring their A-game, with stretches of epic goofy silliness broken by pop culture gags (lots of them) and a few quiet but meaningful moments to pause and reflect. With Arnett playing Slade as the straight man to the wacky Titans and Bell providing a breezy caricature of Hollywood superficiality, the team has to deal with new challenges and threats…for which they are mostly unprepared.
This isn't just an episode of the TV series brought to the big screen, though fans of the show will find abundant Easter eggs. The directors play with animation styles, they bring in some hilarious cameos, and the guest voices for the heroes might be very surprising. (Don't spoil it by peeking online; see if you can guess who did what voice.) The movie also serves as a canny winking parody of modern superhero movies, with inside references to a whole host of recent releases.
Amid all the jokes, this is a movie with a lot of heart in exploring the strength of friendship and the importance of knowing who you are no matter what the world thinks. It's one of those films that millions will discover after the fact and wonder how they could have dismissed this as a "kid's movie."
In the end: Moviegoers, GO!