Basically: A really weird movie for the Halloween season about witches who dance.
How does one start talking about Suspiria? This version is a remake of the 1977 cult-favorite film of the same name by Dario Argento. A prime example of art-horror, the original has influenced many filmmakers. Luca Guadagnino (Call Me By Your Name, A Bigger Splash) directs what he calls an "homage" to the 1977 version with a script by David Kajganich (A Bigger Splash, True Story). Set in the year the original was released the story follows Susie Bannion (Dakota Johnson), a young woman from Ohio, who is in Germany auditioning for the Markos Dance Academy. Susie enters the academy just as they're dealing with the disappearance of a student named Patricia Hingle (unrecognizable Chloë Grace Moretz). Patricia was last seen telling her psychiatrist that the academy is actually a front for a coven of witches. Susie's talent catches the eye of Madame Blanc (Tilda Swinton) who takes Susie under her wing and makes her the center of the school's next performance.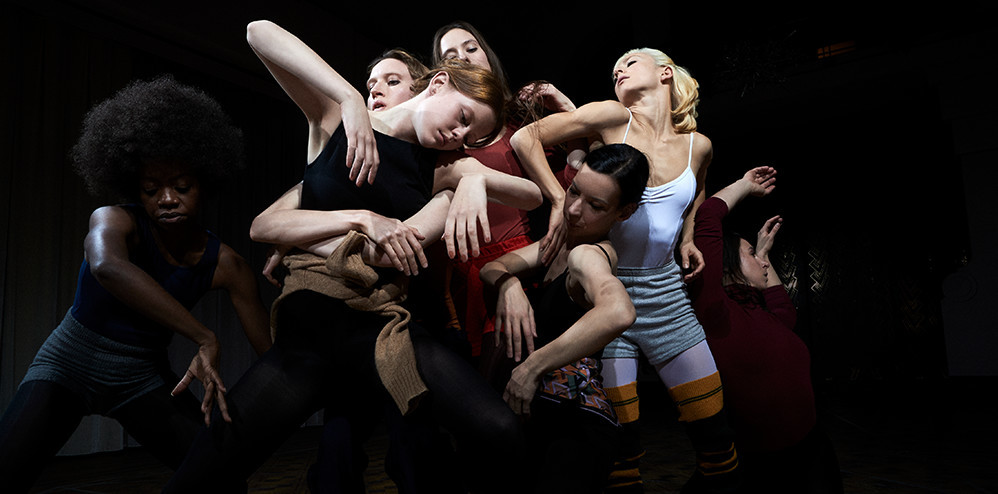 Photo © Amazon Studios 2018
From there things spiral. It's difficult to articulate (without spoiling) and doesn't make a lot of sense. Suspiria often feels like it's working to be interesting for interesting's sake. There are camera techniques and framing reminiscent of works from that era, like the filmmakers were trying to make you feel it, but those techniques cloud the story. It's distracting and confusing but the movie does look great—the use of muted colors and soft cool lighting add to the mood and mystery. Thom Yorke of Radiohead handles the music, which is one of the clear highlights of this picture, the flow of the soundtrack adds every bit of suspense and terror you need. There are no bad or even coasting performances but the true standout is Tilda Swinton, who actually plays three characters. You see the most of Swinton's style in Madame Blanc but she's also the psychiatrist Dr. Josef Klemperer, who is the other point of view character besides Susie. Johnson feels at times overpowered on screen by Swinton but that might work for some viewers since it adds to the dynamic of the young Susie and her mentor Blanc.
The major thing harming this film is length: It's one hundred and fifty-seven minutes long. 1-5-7. That is a really long time to sit in a theater seat, especially when it feels like the movie is dragging just to show you more close-ups of characters and long shots of the autumn environment. Suspiria tries to deal with some interesting ideas about a community of women and the nature of power, trust, and generational interaction. It seems to be talking about political structures, society, and lies, but it's just too dang gone long. This really harms the story and enjoyability, even as the climax goes totally bonkers. A lot of this could be forgiven if Suspiria were paced right but that is the film's biggest mistake. By the time it all wrapped up I just didn't care anymore.
In the End: A film that tries to be as experimental as its namesake but botches its storytelling and pacing decisions.