Basically: Spoken word speaks truth on the streets of LA in a musical that pivots on poetry.
There is a character in Summertime who expresses his discontent through Yelp! reviews. He finds his voice in protesting eateries built on how much we'll pay for pretty dishes that taste like the Mojave, meanwhile he extols family restaurants that forever speak to culture—places where sustenance is real.
You don't realize it at first (even if you know the stars of Summertime are real poets—specifically spinners of spoken word from Get Lit — Words Ignite in LA) but you'll soon understand that finding ways to be heard is the clutched chest at the center of this movie. In emotionally thicc beats and rapt silences these young poets find their voices.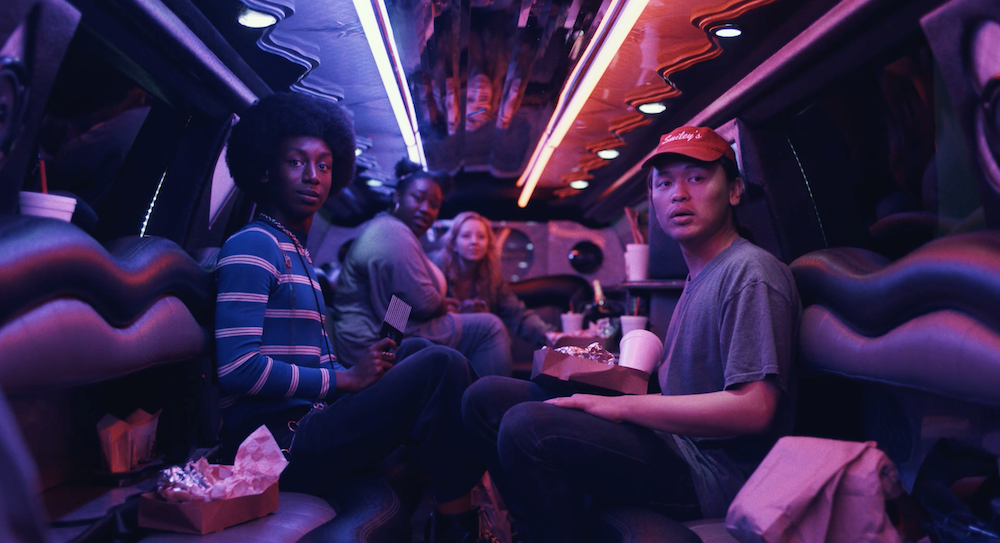 Photo courtesy of Good Deed Entertainment
Director Carlos López Estrada listened to them and because he did more than 27 spoken word artists are featured in Summertime. The poems are theirs and they are also the co-writers of the film. Which means a single day in Los Angeles becomes a reflection of their truth, inside a narrative about being young and alive and aware in these times. Whatever else one might say about Summertime, that makes it beautiful.
But maybe I'm being too poetic because I am inspired. Allow me to state things plainly: Summertime is an anthology but in other ways it is a biopic that is structured like a musical. The poems are the music and the performers are playing fictionalized versions of themselves. Each of them tells part of the story and then passes the plot on to the next performer, until their story-beats collide. Within those narratives, we have our Yelper (Tyris Winter) who is in search of the last cheeseburger in LA. There is the young woman who has swallowed insults until they became a weight holding her in place (Marquesha Babers), and there's a fast food worker (Gordon Ip) who ascends the ranks at work so quickly he can't help but sizzle under the pressure. Or maybe you'll connect more with the rappers Rah & Anewbyss (Austin Antoine, Bryce Banks) who find hip-hop stardom in their love for their moms. Whichever it may be, there has to be a vignette here that reaches for you, because no matter what the scenario is we've all felt these yearnings and these pains.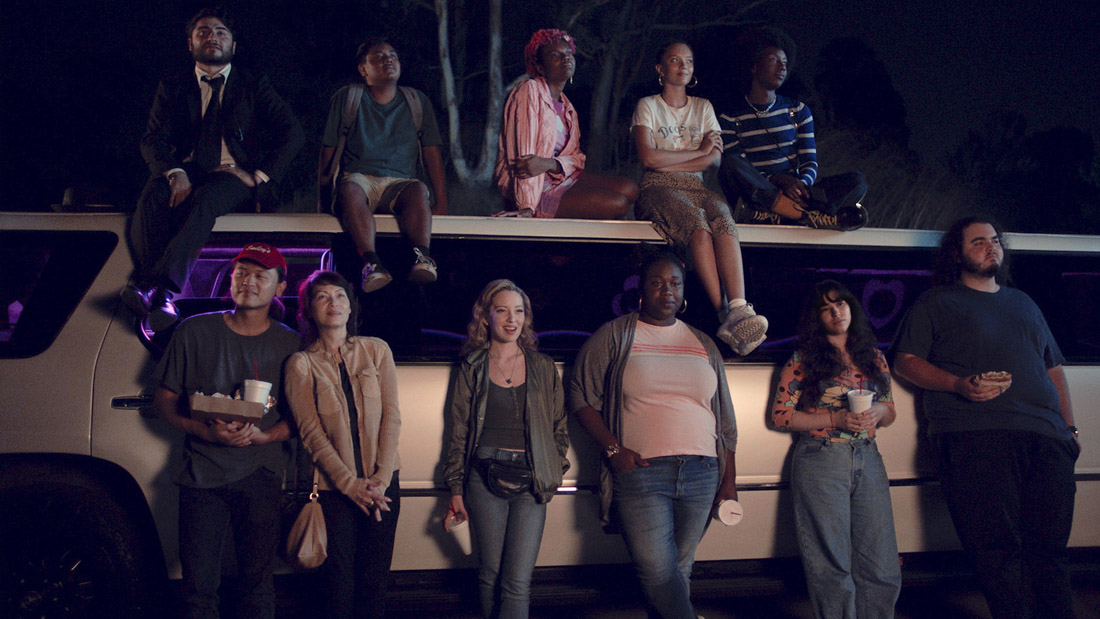 Photo courtesy of Sundance Institute / photo by John Schmidt

In the End: All I will say is: Well done. And now here are the writers.
Written by:
Paolina Acuña-González
Jason Alvarez
Austin Antoine
Marquesha Babers
Bryce Banks
Bene't Benton
Marco Bizio
Amaya Blankenship
Mila Cuda
Walter Finnie Jr.
Dave Harris
Hanna Harris
Raul Herrera
Gordon Ip
Khamal Iwuanyanwu
Marcus James
Vero Kompalic
Lukas Lane
Nia Lewis
Carlos López Estrada
Pathum Madigapola
Maia Mayor
Daniel McKinley
Olympia Miccio
Xochitl Morales
Anna Osuna
Madyson Park
Zach Perlmuter
Cyrus Roberts
Tyris Winter