Basically: One of them dies or they all die—how do they choose?
When a mission commander (Toni Collette), a biologist (Daniel Dae Kim), and a medical researcher (Anna Kendrick) depart on a two year mission to Mars their spirits are as high as the joke that setup implies, but the appearance of an unintended Stowaway (Shamier Anderson) threatens not only their mission but their lives. STOWAWAY feels a lot like classic sci-fi films and short stories. It isn't about breakneck action or aliens or the thrill of 'which one of us is the killer'—instead the film is an exploration of what we would do if survival meant sacrifice. 
There isn't much to set up with STOWAWAY, as my British friends would say, it does what it says on the tin. We're in very familiar territory up until the Stowaway falls out of the ceiling. It's not an explosive film either but rather an engaging one. And that works. There's something about the way STOWAWAY is shot, pretty framing, small splashes of color against a relentless gray darkness, and a camera so close to the characters you imagine they might try to bat it away.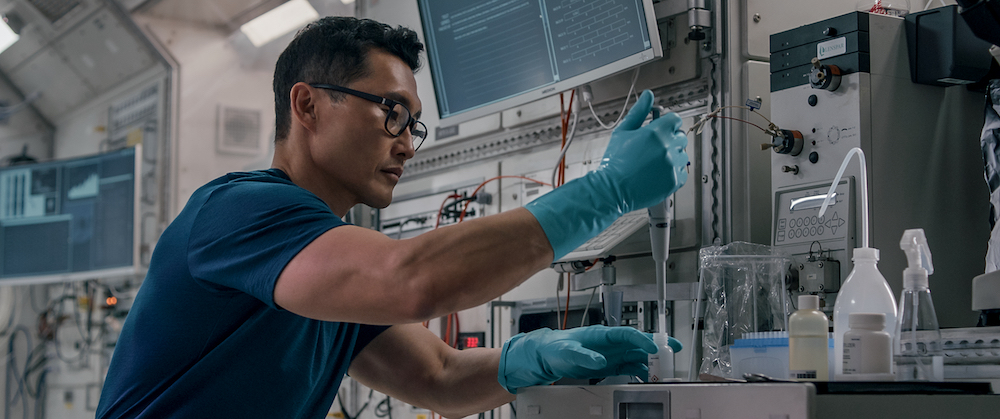 Photo: © 2021, Stowaway Productions, LLC, Augenschein Filmproduktion GmbH, RISE Filmproduktion GmbH.

The performances are a given with this cast, you believe these characters and more than that you understand them. No one is idiotic. Everyone is doing their best. And that still might not be enough. Kendrick, Kim, Collette, and Anderson immerse you in each claustrophobic moment. Every tic reminds you they are under pressure.
That brings us to the writing and directing by Joe Penna. It's a risk to make a space thriller without bombast but that is what is most engaging here. This may sound strange but STOWAWAY has the same bones as a zombie apocalypse movie. The nearly insurmountable danger is there but the core of the story is in what becomes of our humanity during a slow burning doom. Each character gives us a different side of this dilemma. Could we overcome our own fears and foibles for the survival of our community—even if that community is as small as four people?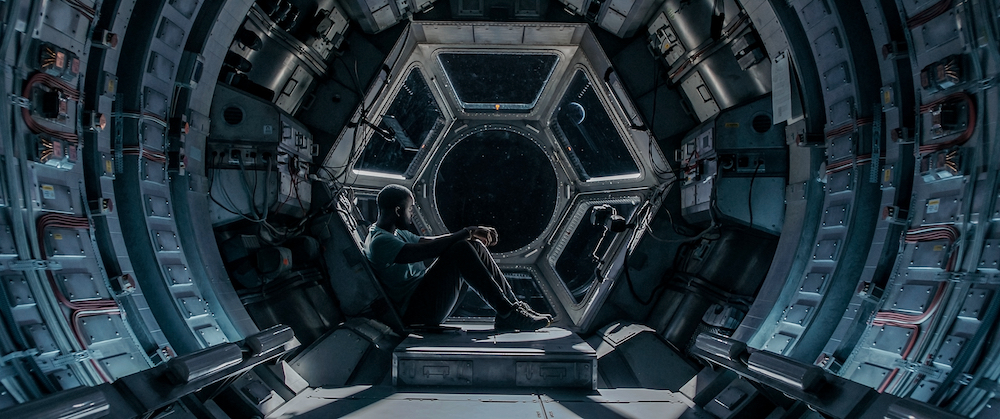 Photo: © 2021, Stowaway Productions, LLC, Augenschein Filmproduktion GmbH, RISE Filmproduktion GmbH.
I'd say this is one worth watching, especially if you're a science fiction lover or have the patience for character study. I have to tell you, one of the best themes in this film is that the large Black man is written as 'the innocent' and it is soft and unexpected and done with such empathy. That alone is worth a bravo.
The only real drawback is I'm not sure how the physics of this film work or even if they have a job. Who hired those physics? *shruggies*
In the End: This slow burning contemplation of humanity among the stars is compelling in its raw yet simple realness.