by Kat Bittner
Basically: It's a buddy road tour of an aging but beloved comedic duo on their last shot at fame.
When I was a kid my strict parents did not let me go out often but had no qualms about me spending copious time in front of the TV. Through the magic of reruns I watched Laurel and Hardy, pining for their impeccable sense of comedic timing and genuine friendship. Stan & Ollie tells the tale of the beloved duo Stan Laurel (Steve Coogan) and Oliver Hardy (John C. Reilly) while on their Please Call It a Comeback tour. As they navigate Europe and the bounds of a long term working relationship, the audience (re)discovers the pair's comedy magic.
Stan & Ollie begins in 1937 while Laurel & Hardy are at the top of their game. They are having a Mo Money Mo Problems dialogue, complaining about ex-wives and partying on yachts with other screen legends like Carole Lombard and Clark Gable. They are at a crossroads in their career: Stan's contract is up and he wants to renegotiate for better pay and, more importantly, to get the credit they both deserve as creators; Hardy does not want to rock the boat, instead wishing to keep doing what he enjoys best—laughs, ladies, and a little lot of gambling.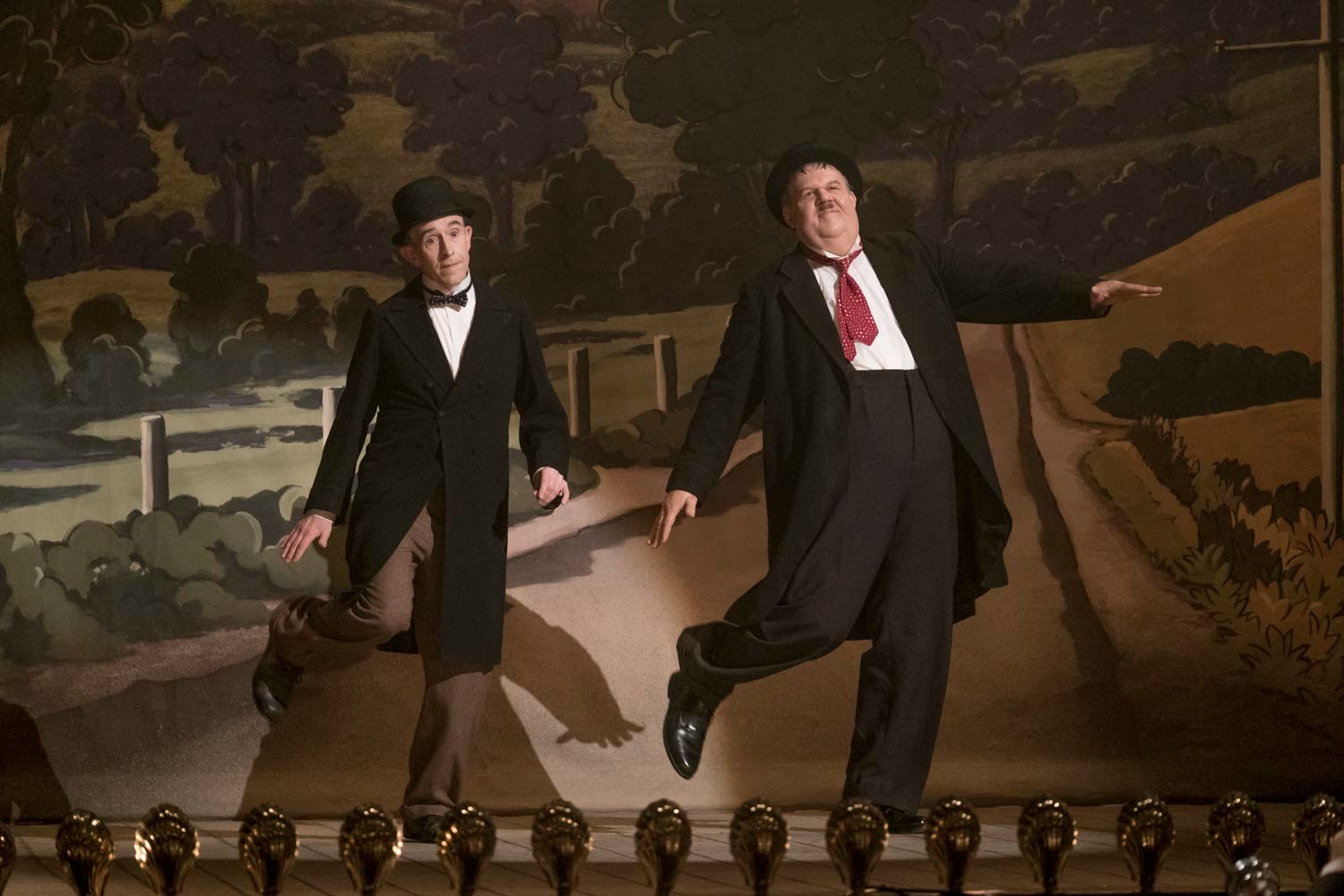 Photo: Sony Pictures Classics
Cut to sixteen years later. On a rainy night, the two arrive at a hotel for a reunion tour that feels like it came a few years too late. The venues are smaller. The audience is fewer in size but higher in age—a contrast to the theaters once packed with people of all ages enjoying their movies. Yet there is still a fondness for each other and the audience. It's just time has passed: there are now other acts (Abbott & Costello) and live shows are giving way to new technology—television. They start promoting the tour with the goal to get their names back on the big screen. But they begin to realize their choices may not always be what's best for their friendship.
Aside from the leading duo, another beautifully written relationship in the film is the one between Lucille Hardy (Shirley Henderson) and Ida Kitaeva Laurel (Nina Arianda), Stan and Ollie's wives. Tied to one another through their respective husbands, they begin with polite indifference that deepens into a friendship rooted in their love for their spouses and their hope to see them achieve their dreams again.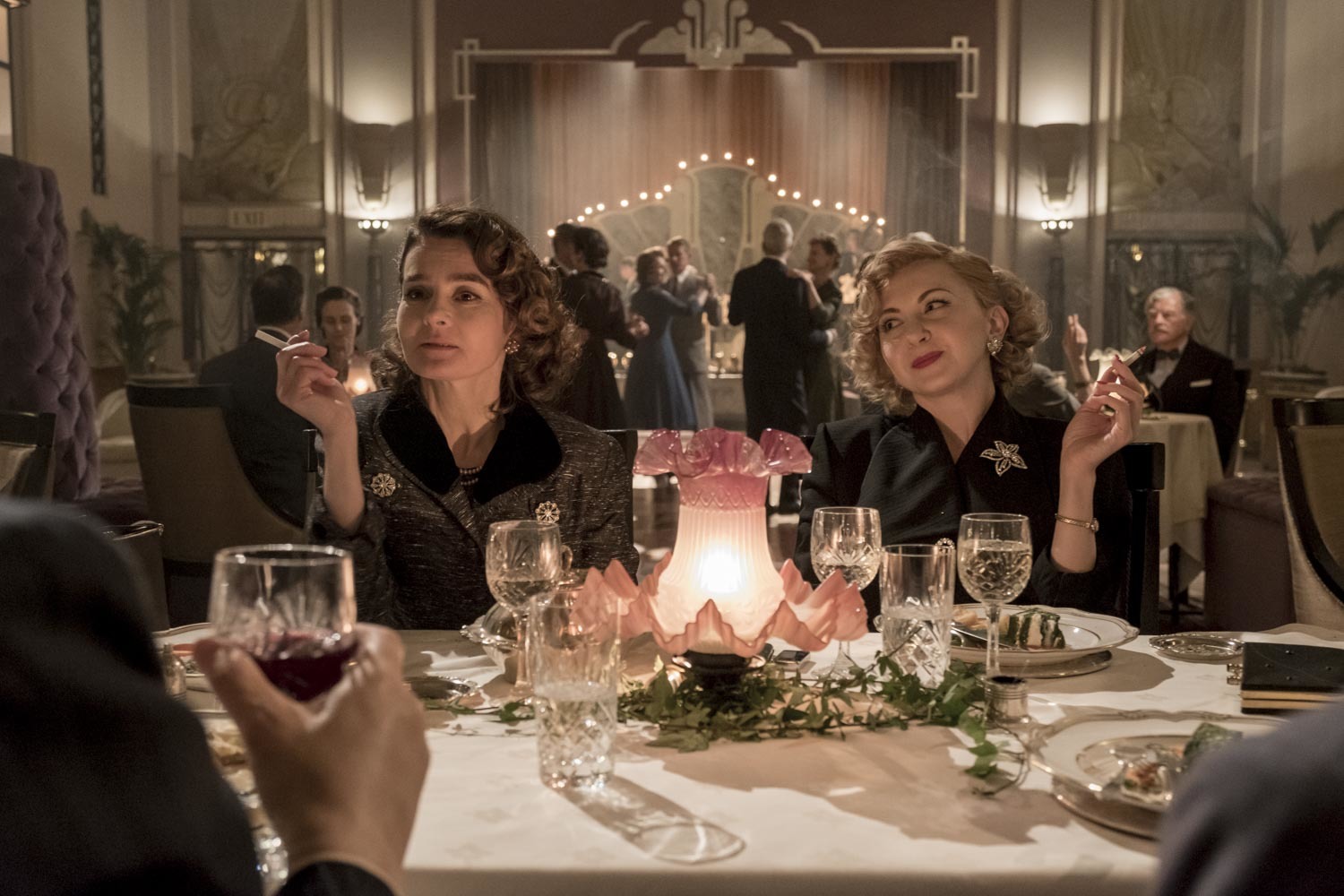 Photo: Sony Pictures Classics
There are no main antagonists in Stan & Ollie. The drama and roadblocks come from those who believe creative people are interchangeable—that comedic magic can easily appear in any combination. First with Hardy, then with Laurel. The studio executive and tour manager assume both could continue with other partners but as audiences know—looking at you Three Stooges—that is not always the case.
Where Stan and Ollie both shine is their ability to effortlessly alleviate their audience of whatever worries they have. Whether in a theater or onscreen, we can all share in the laughter of their enduring friendship even after their final curtain call.
In the End: Stan & Ollie is a warm and funny movie that will make you want to reconnect with your old friends for a road trip or at least share a pint and giggles.