Basically: "What's up, danger!?" said the Spiders to the Multiverse.
I'm going to keep this short. Mostly because nothing should slow you down from seeing Spider-Man: Into the Spider-Verse—not even the love confetti I'm about to throw at it. In Sony's newest Spider-Man, we get a fresh origin story (yes, somehow the words "fresh" and "origin story" actually sync up for once). Miles Morales (Shameik Moore) is the latest NYC teen to get bitten by a radioactive spider. But this time he's from the planet of Brooklyn, he rocks retro Red Black Jordans, and his parents (Brian Tyree Henry, Lauren Velez) aren't only alive, they're fully present.
Miles is just starting at an upscale boarding school, across town, when the movie begins. He's not loving it. Of course his "parents just don't understand" and he leans heavily on his Uncle Aaron (Mahershala Ali)—the one person who truly gets him… Until that radioactive spider shows up, and he accidentally gets entangled in Peter Parker's problems, and he gets "stuck" with the new girl Gwen Stacy (Hailee Steinfeld). That would be enough to make this movie a shot of superheroic adrenalin, but then directors Bob Persichetti, Peter Ramsey, Rodney Rothman and writers Phil Lord and Rodney Rothman conspire with actor Liev Schreiber to give us another great Kingpin and a literal reign/rain of the Spider-folx.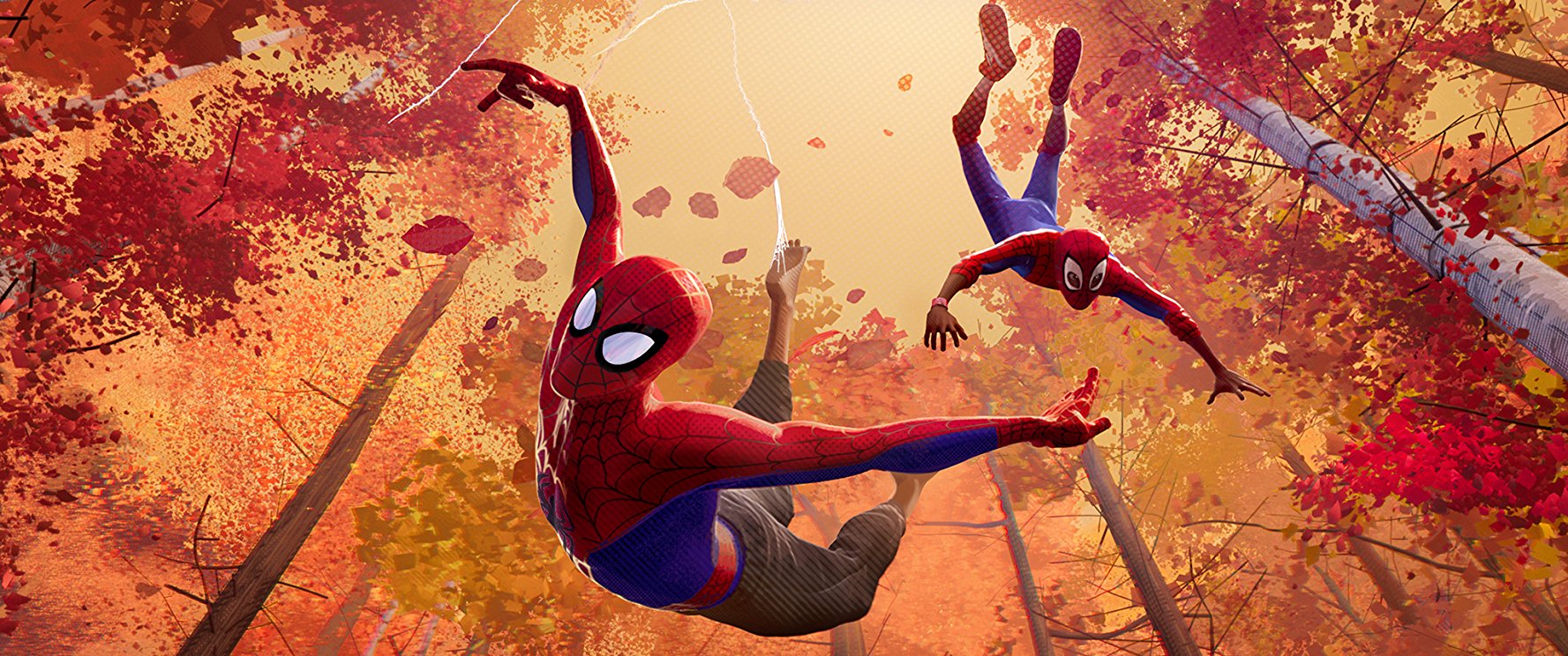 Photo by Sony Pictures Animation - © '2018 CTMG, Inc.
You'll hear people say Spider-Man: Into the Spider-Verse is good and you'll be happy to hear it. Good doesn't quite cover it though. This movie is so well done, I sat stunned in the theater for more than ten minutes after the credits ended.
Listen, I'm going to say it and you can sign-up to fight me if you want: This is possibly the best superhero movie ever. Yes, I saw the original Blade—the movie that started it all. Yes, I was there at the first Iron Man and nodded my head when a friend yelled out, "That's how you make a superhero movie." I've been here for all of the heroes' greatest hits and I'm telling you: Miles Morales just punched through the MCU like his name is Muhammad Ali.  
And I'm not the only one who thinks so. Writer/producer LaToya Morgan is predicting a best picture nod, and author Courttia Newland wrote, "…the bar has been raised for animation adaptations." #Truth. The animation is a cross between comic book and video game and if that sounds frenetic, it is, but in the best ways. What might have been a mess in the hands of a lesser team is instead an immersive experience. The production design is gorgeous too. This is New York and this is not New York and it becomes an exploration because of it. We already knew Lord and Rothman, the guys behind Lego Batman, are great writers but now they're just showing off. Miles is written with depth and aplomb, and his hero's journey feels honest without making him a mary sue. He's not the perfect hero—not when the movie starts and not when it ends—but the growth he experiences and the friends he makes prove he's worthy of the great power he's been given.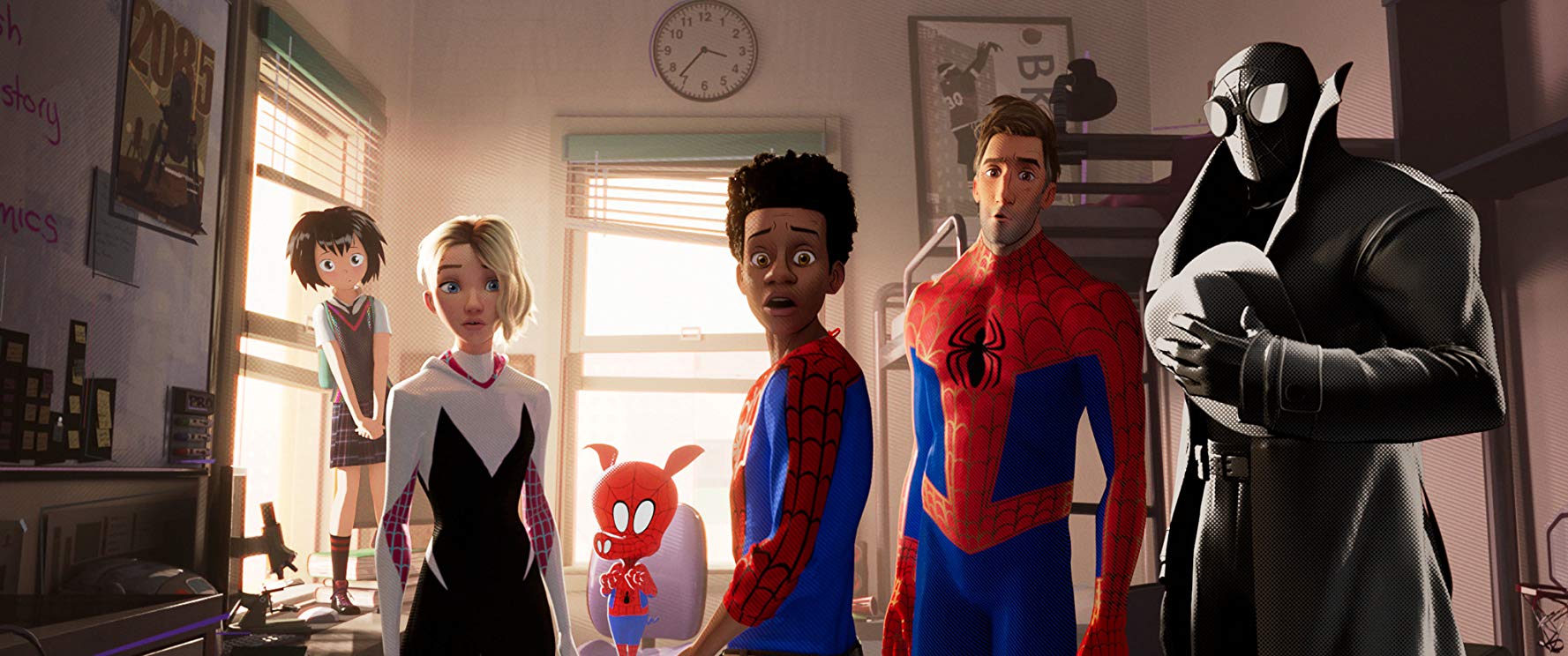 Photo by Sony Pictures Animation - © '2018 CTMG, Inc.
The voice acting is tactile in Into the Spider-Verse. From the sublime Moore, to Henry, Steinfeld, Velez, and Ali. To a surprise appearance by Chris Pine, and Jake Johnson's hilariously accurate "old, jenky" Peter B. Parker. These are characters you can reach out and touch. And I want to tell you about the the other villains who show up…because they're fab too…but then Marvel would send Black Widow to kill me.
Just know this: Every facet of Spider-Verse is stellar. Y'all have to see it.
In the End: All that's left to say is, "What's Up Danger!?"