Basically: The true story of award-winning writer Alex Wheatle and how he came to find his voice.
Alex Wheatle is a successful writer and playwright; his name is synonymous with Brixton for both his part in its history and his contributions to the area now. But his story went unheard for so long. Small Axe "Alex Wheatle" shares what made him into the man he is today. Growing up in foster care, Alex (played by Asad-Shareef Muhammad during his childhood years and Sheyi Cole during his teenage years) bounced from home to home, without love or care from those who were supposed to protect him. It will be a painful reminder to British viewers that, while our country may pride itself on our welfare system, it is still deeply flawed. This is particularly apparent when those who are in need of help are people of color.
So we see Alex grow up hard and fast, struggling to adjust without guidance in school and at home. He's often written off as a lost cause by the adults around him. Later, this tears him between two worlds—the one where he has faith in his country and its antiquated systems vs. the one where he's told he's too English [read: white] and not Black enough. You feel how lost and angry he is underneath the quiet loneliness; Cole plays Wheatle with a simmering intensity that is moving to watch.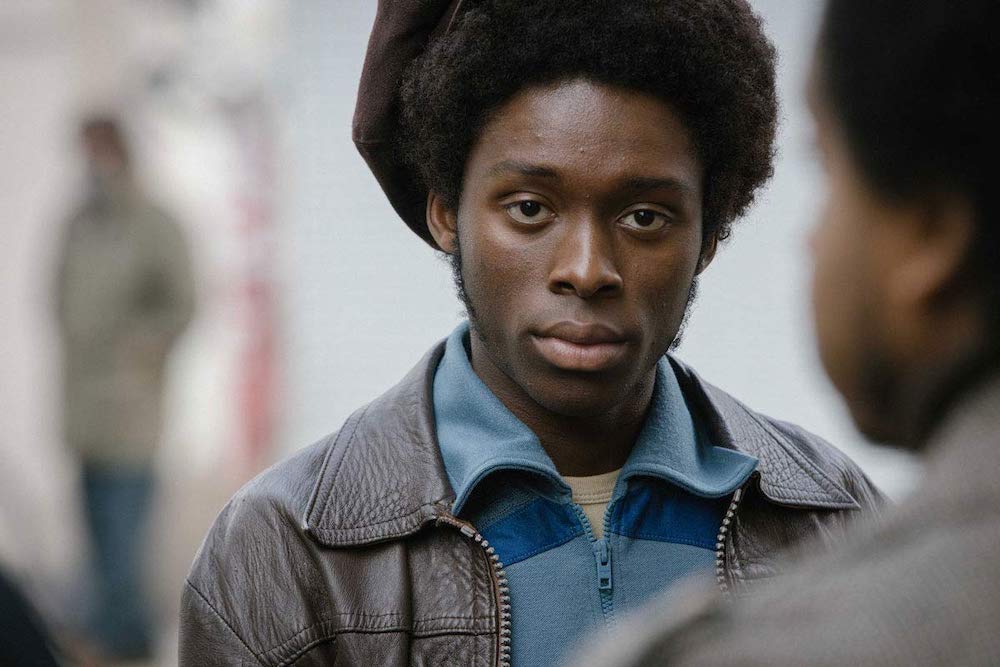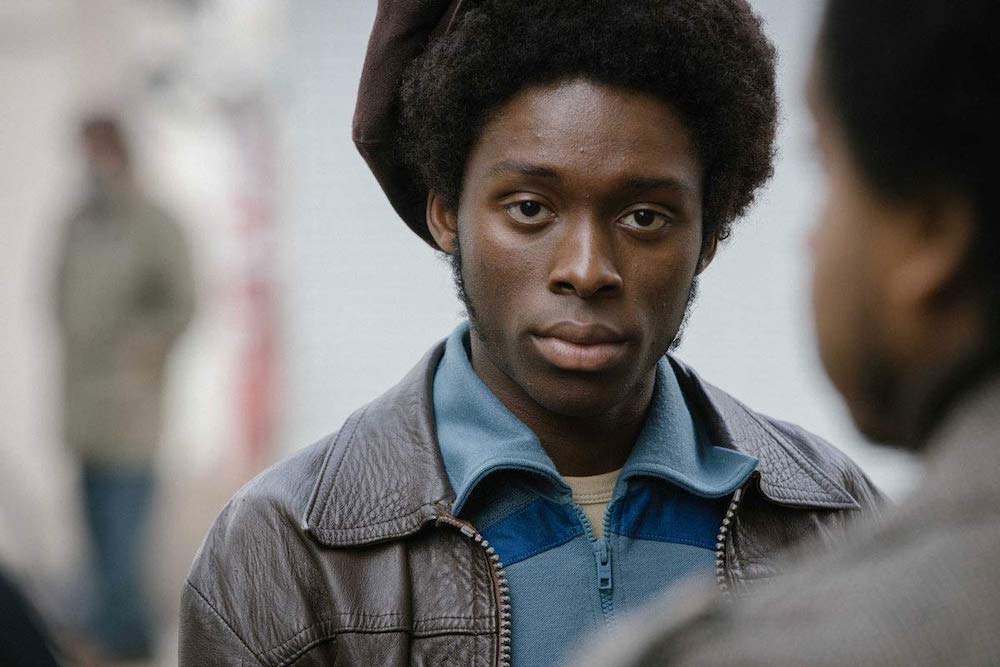 Photo: Amazon
Brixton is a huge part of Alex's story and it grounds the film. The London area feels almost as unchanged as it is today—the hustle and bustle, the street markets, the alleyways and record shops—you can almost smell the cigarette & weed smoke and the flavors of all the restaurants crammed in. Alex starts to find community here as an adult, learning from others how to be "more Black" and how to stand up for himself…and how to fight back. 
Brixton has long been a place of buzzing activity but it's also been a place of unrest. When the infamous 1980s Brixton riots hit, Alex's life gets taken from one system into another. He's one of the 82 people arrested during this time and is forced to share a cell with zero privacy from a cellmate who slowly pushes him in every sense of the word. It's here he discovers the words inside himself—he finds literature and writing and his own story which, up until now, has been told for him over and over again. It's here where we finally see Alex take his future into his own hands, which is where this heartbreaking story blossoms. Small Axe is stellar at providing snapshots that perfectly capture a moment in time—with "Alex Wheatle" director Steve McQueen and co-writer Alastair Siddons paint a small but powerful tribute to the man who rose up out of a system stacked against him.
In the End: Watch it. "Alex Wheatle" is another excellent addition to the Small Axe anthology. It will give you new layers of respect and admiration for the man who inspired this film.