Grade: C-
Basically: Marvel tries to make a Wuxia film…
First off, I'm biased here: I'm an old fan of martial arts stories. I grew up watching kung fu films and I take the time to read up on and learn about these kinds of stories. I also loved the Master of Kung Fu from Marvel Comics. He wasn't a major tier character and, I'll be honest, not one I read a ton of since his heyday in the 70s with black and white magazines and the stuff in the early 80s. Yet Shang-Chi "has hands" and that means a lot. Iron Fist has a magical power fist but Shang-Chi doesn't need any of that, he's straight fisticuffs. When you read his comics you can imagine him alongside the stars of each era he's in—Bruce Lee to Jet Li to Donnie Yen—with great fights. Shang-Chi doesn't need any superpowers. The folks running the MCU don't agree with me. 
Shang-Chi and the Legend of the Ten Rings starts with a tale of the conqueror sometimes known as The Mandarin (Tony Leung) as he takes over the world, until he faces a woman he can't beat and falls in love. This brings us to "Shawn" (Simu Liu), a young man in San Francisco who works as a valet at a restaurant with his best friend Katy (Awkwafina). Neither are living up to their potential…until their lives are tossed into craziness when Shawn is attacked by a group of mercenaries on his morning bus. In this fight Shawn shows there is more to him, which leads him to tell Katy his name is actually Shang-Chi and that those men were sent by his father Wenwu, the Mandarin.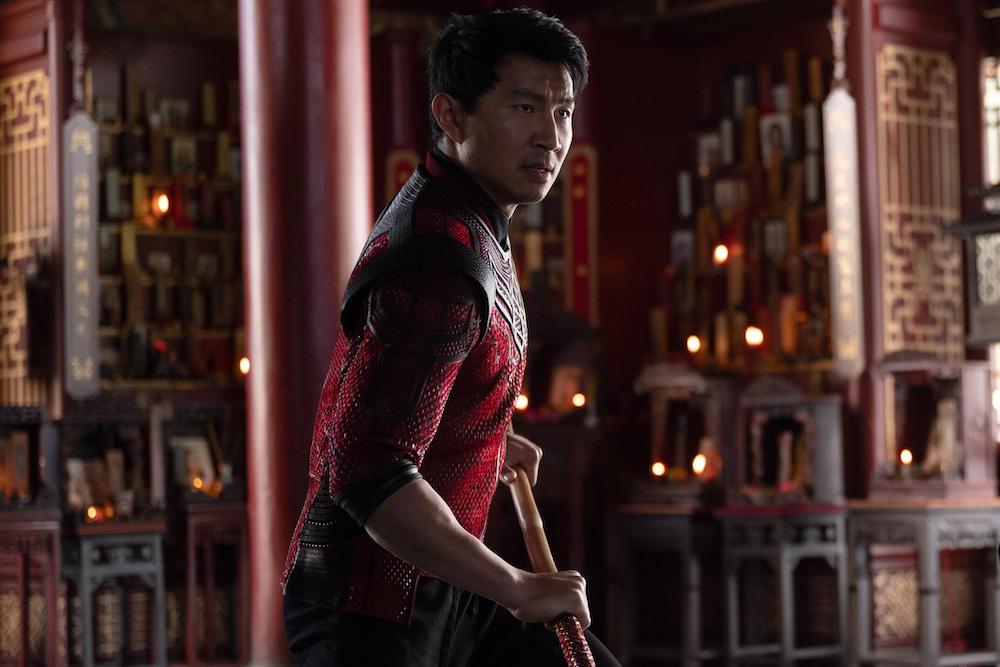 Photo by Jasin Boland © Marvel Studios 2021
The film is kind of divided into two parts. The first half is more grounded and closer to the comics, even though it's a bit lighter in tone. The second half is more fantasy and honestly closer to what you'd expect from an Iron Fist movie. Liu does a good job as a likable and adaptable Shang. He's able to do well in the fight set pieces and to convey the stakes and danger our hero is facing. For my taste, Awkwafina is fine and you get what you'd expect from one of her performances (but I do know she rubs some people the wrong way). The film tries to make some type of romantic connection between Shang and Katy and, at most, it comes off like 12-year-olds liking each other rather than adults being attracted to one another. 
Now Leung, one of the best actors in the world living today, only uses a mere 30 percent of his acting powers BUT that is more than enough to give one of the best acting performances in all of the MCU. The character is purposefully given things to do that, if you've seen Leung's work, will remind you of earlier characters of his. Another stand-out performance is from Meng'er Zhang as Shang's estranged sister Xialing. She's able to emote the anger her character feels toward the world and her brother. She also does very well with the action and her fight choreography.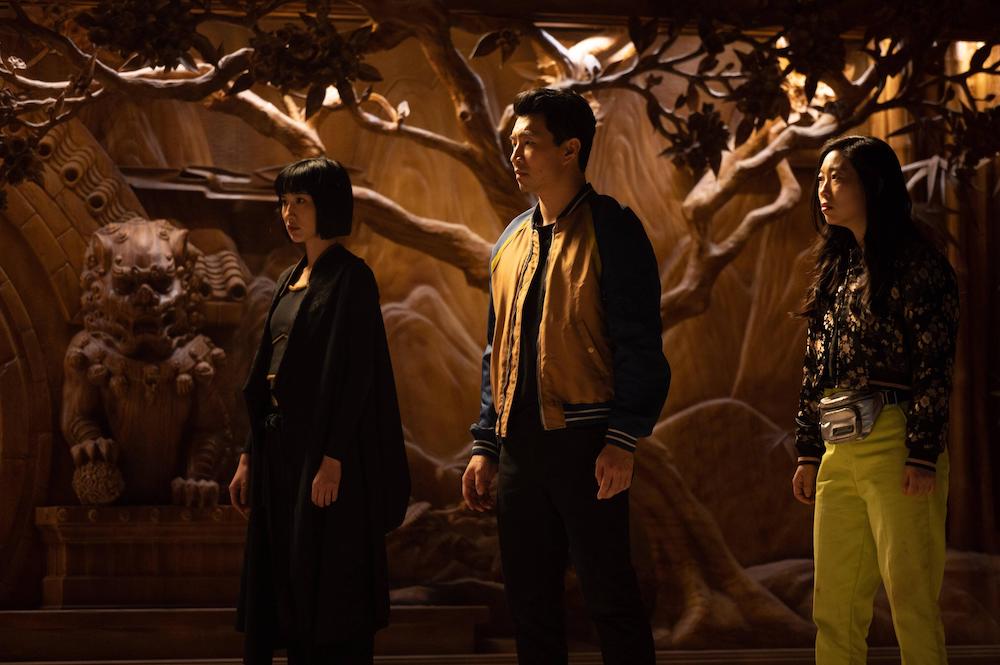 Photo by Jasin Boland © Marvel Studios 2021
Overall however, this film isn't for me. I wish it was more grounded and felt like harder action martial arts films versus the weird infatuation Disney has with Wuxia-style Chinese cinema. The film fits the mold of the MCU as a paint-by-numbers arc of the character even if it is a bit different than some of their other origin stories. At times Shang-Chi feels like it's pandering to an audience who doesn't want it or to others who don't know who it's for other than "representation." With all that being said, a lot of people put a lot of hard work and care into this film, it's very visible. Shang-Chi and the Legend of the Ten Rings might be for other fans of the genre, it's just not for this particular martial arts/Shang-Chi fan. 
In the End: Shang-Chi is a film that isn't completely sure what it wants to be, other than an Asian American hero in the MCU. The Master of Kung Fu deserves better.