Grade: B
Basically: One part Short Circuit and one part criticism of kids on social media with devices.
Ron's Gone Wrong is an animated film that uses the concept of the malfunctioning robot buddy as a way to talk about friendship, human connection, and what being alive means. We meet a middle schooler by the name of Barney (Jack Dylan Grazer). He's an awkward kid who's the only one in his school without a B-Bot—a talking robot that takes what kids do with their phones today to the next level. Alexa has nothing on this. Barney isn't as well off as the other kids in the neighborhood—he and his dad Graham (Ed Helms) live with his Eastern European grandmother Donka (Olivia Coleman)—which adds to his isolation. On Barney's birthday, he doesn't get a B-Bot which is what he wants most. But when his dad and grandmother find a way to get him one, it isn't what he expects.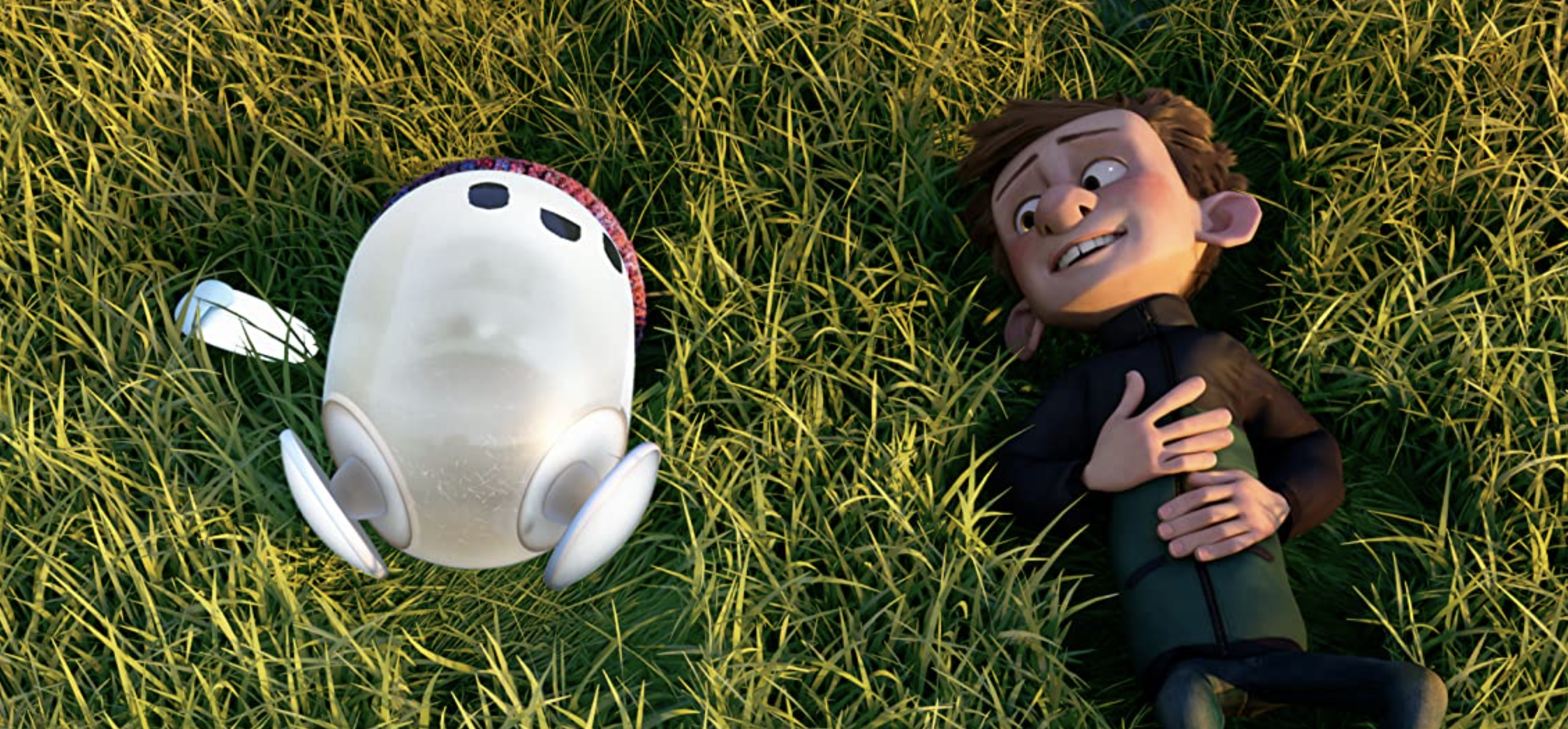 Photo by Locksmith Animation - © 2021 20th Century Studios
The new studio Locksmith Animation and directors Jean-Philippe Vine, Sarah Smith, and Octavio E. Rodriguez do a good job. The movie feels different than a lot of recent animation. Ron's Gone Wrong does have some of the aesthetic choices of western CG animation but the film does some interesting things with shapes and textures on the characters that help it stand out. Ron (Zach Galifinakis), the titular B-Bot of the story, has a fun look—his glowing white egg-shape reminds you a bit of Eva in Wall-E but the way Ron's old school LCD-style eyes and mouth move around really adds character. And once he gets his hat in the storyline, it really makes for a solid and memorable look. The kids look like kids as well, with different looks and pretty solid distinct characters (the main ones at least). That's thanks to the voice cast as well. Coleman in particular really seems like she was having a ball as Donka.
Ron's Gone Wrong does pretty well at asking some big questions, like: is social media good for kids (NOPE); and how is technology changing how people connect? It also looks at how we've been sold on the idea of Silicon Valley tech leaders and how their companies actually operate and handle data, shown through the character of Marc (Justice Smith). I must say I chuckled at some of these themes, especially after the real-world fallout happening with Facebook and all its apps. It felt like, "wow, this is coming out at the right time."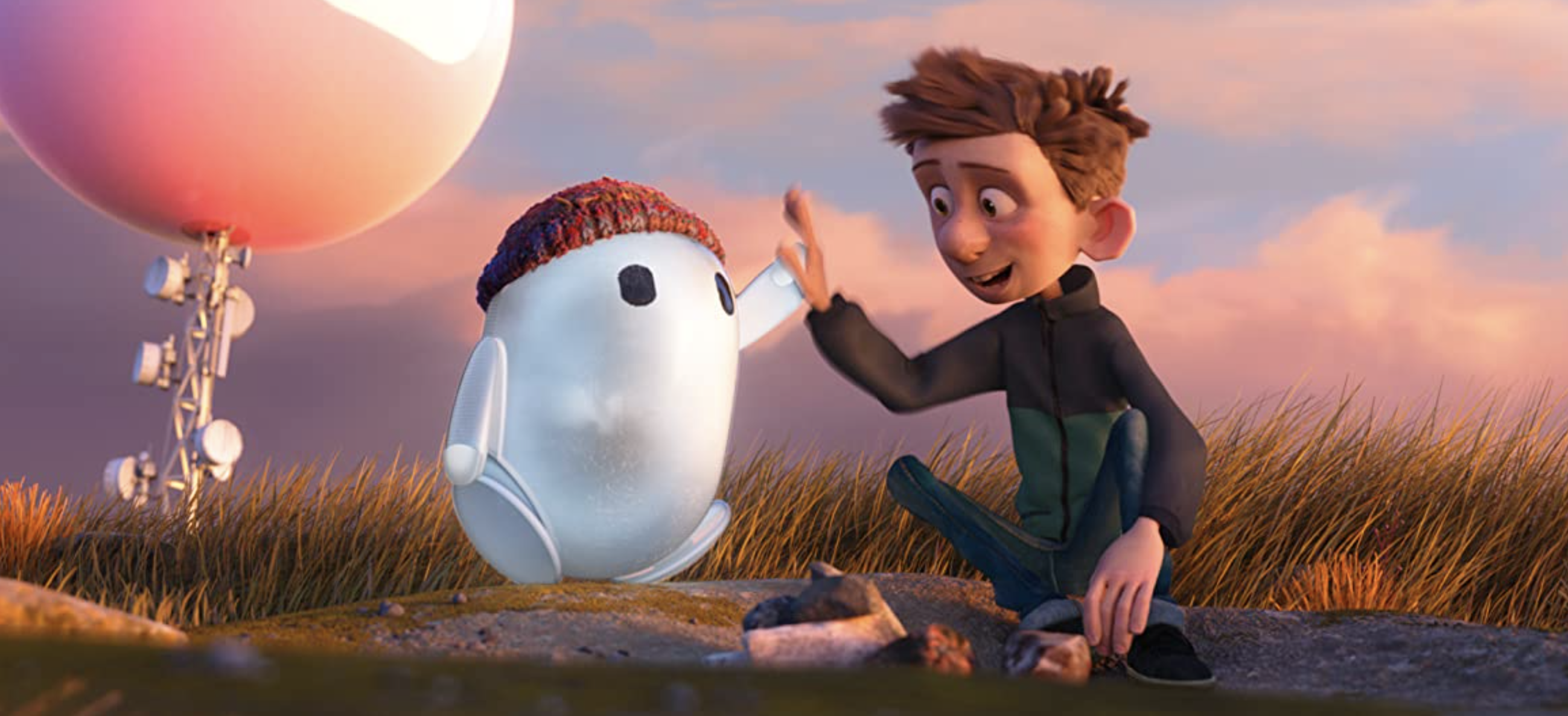 Photo by Locksmith Animation - © 2021 20th Century Studios
I'd probably rate Ron's Gone Wrong higher than most recent animated movies. It reminded me a bit of one of my favorite childhood films, Short Circuit and its sequel, Short Circuit 2. I like stories about robots gaining sentience and they all don't have to be like the Terminator. A good story with robots helping people to become better is a good genre.
In the End: Ron's Gone Wrong is a nice animated fair that is more about friendship than anything else, which is something I think is good to have in the world right now.