Basically: A 90s romance film with a magical twist that deals with love, loss, and moving on. 
Masaaki Yuasa is a shining star of Japan's anime industry right now. From hitting the scene with his debut film Mind Game in 2004, to gems like Ping Pong: The Animation, to the Netflix reimagining of Go Nagai's classic Devilman Crybaby; Yuasa's unique look and style shines through in all his works. You can spot his aesthetic from just a few frames and you know when he's had his hands all in on a project. He's always working and putting out stories ranging from fantastical and existential to quiet and solemn. With Ride Your Wave Yuasa gives us a film that's quiet and charming. It's full of romance and a great coming of age film that's perfect for the summer season in the United States.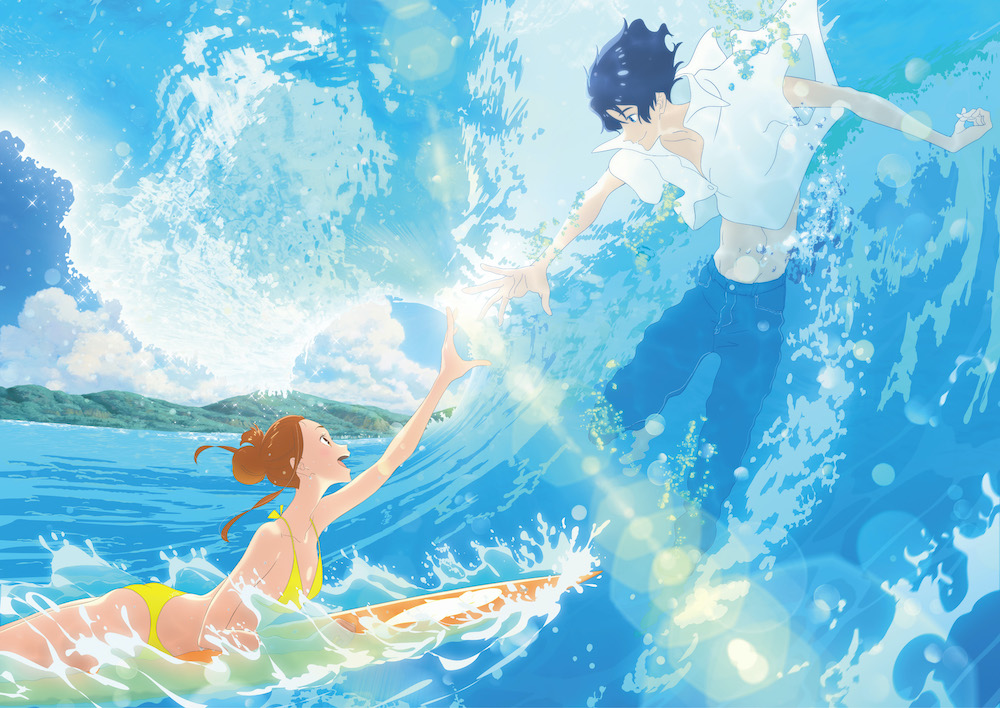 Photo courtesy of GKids
Ride Your Wave is about a young college student named Hinako (Rina Kawaei) who loves to surf. Hinako recently moved back to a seaside town she once lived in as a child. When she is rescued from an apartment fire by a young fireman named Minato (Ryôta Katayose), they begin dating and become inseparable. However, tragedy soon strikes the young couple and Hinako must figure out how to keep going. Her motivation is gone and she feels aimless so those closest to her try to help Hinako go forward and ride her wave through life. 
If you only associate anime with the shonen variety of fighting and powering up, Ride Your Wave might not seem interesting to you at first. However this is something I think everyone should check out. Especially if you also love Gary Marshall and Nora Ephron films of the 90s. The character designs are very clean, using subtle line coloring to round out the forms of each person. Yuasa also uses light and gestures masterfully to bring real-world authenticity to the screen that even less stylized animation or CG doesn't often capture. The movement of the characters are beautiful as the camera sways and swirls around. It can be awe-inspiring if you consider that everything in this film is drawn by people's hands.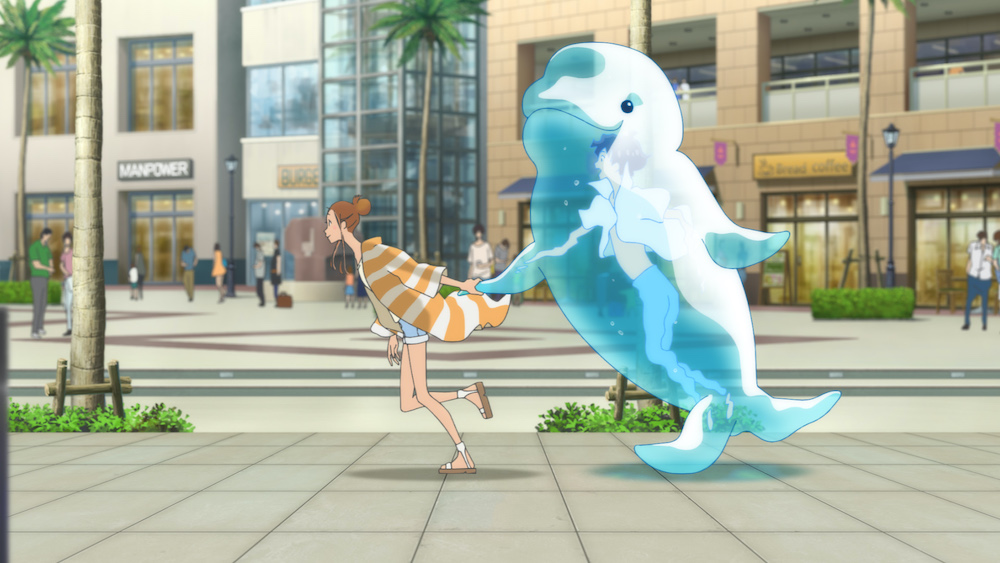 Photo courtesy of GKids
I watched this film subtitled because I could be considered an "Anime Snob" so I can't tell you how well the English voice performers did. But I can tell you the Japanese voice actors did a fantastic job. Music also plays an important part in the plot—the main song running throughout is pretty catchy and poppy in all the right ways and it's not annoying even though you hear it a lot. 
Ride Your Wave covers a heavy topic but it never feels preachy. It works out the arcs of the characters in very fulfilling ways. Also the running time is perfect at an hour and a half (**chef's kiss**).
In The End: Ride Your Wave is a fantastic animated feature that can work over your feelings and a clear Best Animated Feature contender.