Basically: A biopic about Aretha Franklin from the start of her career throughout her peak. 
I love biopics, even though I know all the tropes and standards typically used to tell these kinds of stories. The music biopic genre might have the most rigid structure of all. Now we have a biopic focusing on the great Aretha Franklin which, in a way, is competing with the TV series Genius: Aretha. I'm not going to talk about the Genius series here as I haven't watched it but I have been waiting for this film version since it was announced. Jennifer Hudson is close to perfect casting for the role of Aretha due to her personality and her singing voice. In this regard, I wasn't let down at all.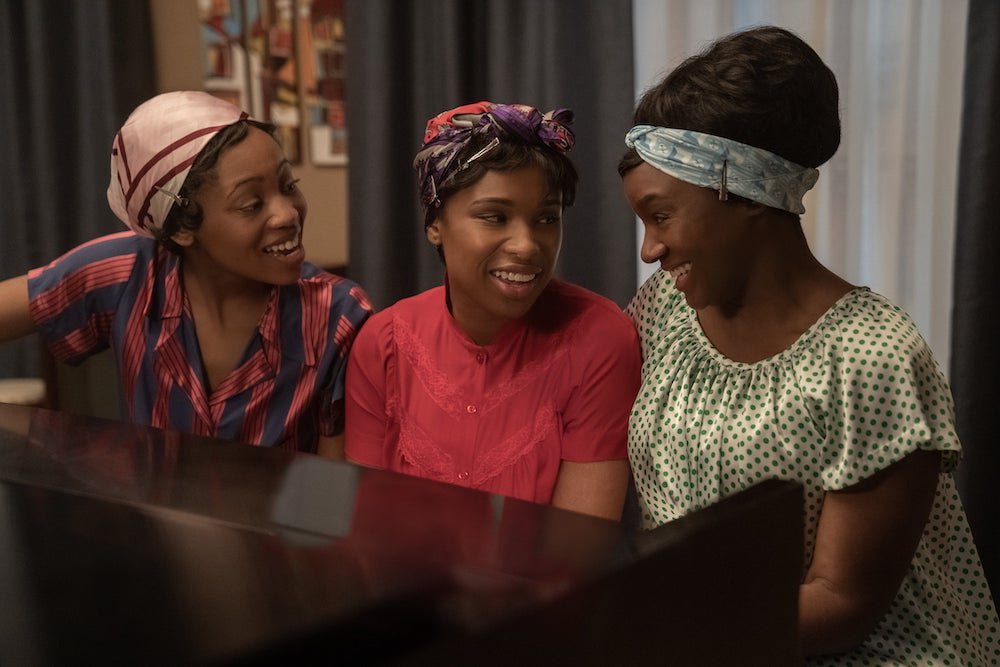 Photo © 2021 Metro-Goldwyn-Mayer Pictures Inc.
Respect starts with ten-year-old Aretha (Skye Dakota Turner) who wants to live up to her famous father, Reverend C. L. Franklin (Forest Whitaker), and we see her family deal with the death of her mother Barbara (Audra McDonald). From there we get Hudson playing Aretha as a young woman starting out in her music career. She begins by singing in church and in the civil rights movement, moving from her early flops through to her breakthrough after working with the musicians in Muscle Shoals Sound Studio. From there we get everything you'd think. Attractive, romantic men who change into terrible heels. Controlling fathers and battles with substance abuse. The film changes some things around in her life to make her story into a good film…or so they think. 
For me, the fact that Respect basically sticks to the tried-and-true biopic format is fine but it could turn others off. Hudson does well as Franklin but that's partly because she does all the singing herself and can sound just enough like both Aretha and herself, which is interesting to watch and doesn't feel like karaoke. She doesn't get to push herself acting-wise like she has in the past but the film does do enough with her. Whitaker is really good as Aretha's father, he's great to watch and skates the line at times; you want to hate him and then like him. He gives a good roundness to the character. Marlon Wayans also does quite well as Aretha's husband Ted White.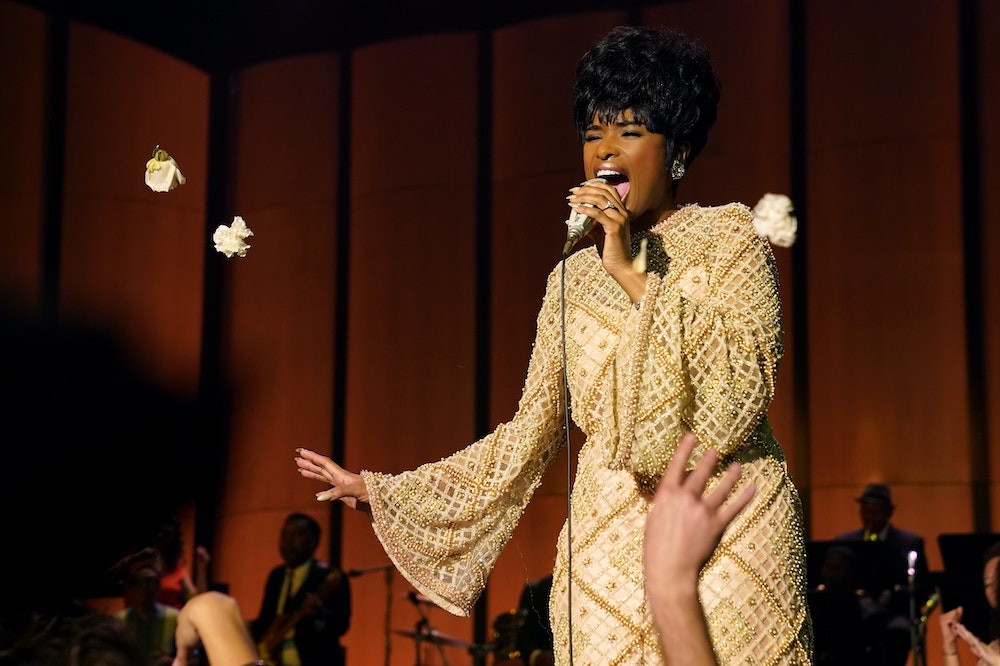 Photo © 2021 Metro-Goldwyn-Mayer Pictures Inc.
Overall Respect didn't go as far as it could have. Maybe it should've focused on a shorter span of Franklin's life. It kind of breezes through some stuff and hits the high notes, which is okay but it could go deeper. That being said, this movie is a great introduction for people who don't know much about Aretha Franklin, beyond the latter times. I think it can definitely push people to want to see, listen, and learn more about her life and music. Also, the soundtrack will do quite well and should get Hudson some award nominations next year. 
In the End: Respect is a pretty serviceable music biopic that doesn't shoot that high but doesn't sit too low not to watch. Plus the music is great.