Grade: C-
Basically: Wreck-It Ralph x Tron without the heart and soul of either.
Steven Spielberg is out here doing work, just four months after the release of The Post, he's back to the world of high-budget movie experiences with Ready Player One. An adaptation of the 2011 novel by Ernest Cline, Ready Player One tells the story of Wade Watts (Tye Sheridan), an eighteen-year-old orphan who lives with his aunt in an area of Columbus, Ohio called the Stacks (basically a trailer park on stilts). In the year 2045, the world is pretty much trash because of overpopulation, pollution, and extreme inequities which lead the population to escape to a virtual reality called OASIS. In OASIS you can be anything—it's like if you took all the popular games since the 80s and turned them into one online mega-world. James Halliday, the late creator of OASIS, built an Easter Egg into the program, if a player finds three hidden keys they'll win his fortune and control over OASIS. That's where we start. Wade is a Gunter (an egg hunter) known by his avatar Parzival. Like many others Gunters he's been searching for Halliday's treasure for years. Through his fanboy knowledge about Halliday, Wade is able figure out how to get the first key which puts him on a massive scoreboard all over the world. That's when he gains new enemies like Nolan Sorrento (Ben Mendelsohn), the director of the gaming company Innovative Online Industries (IOI), who wants to takeover OASIS to become the most powerful company in the world.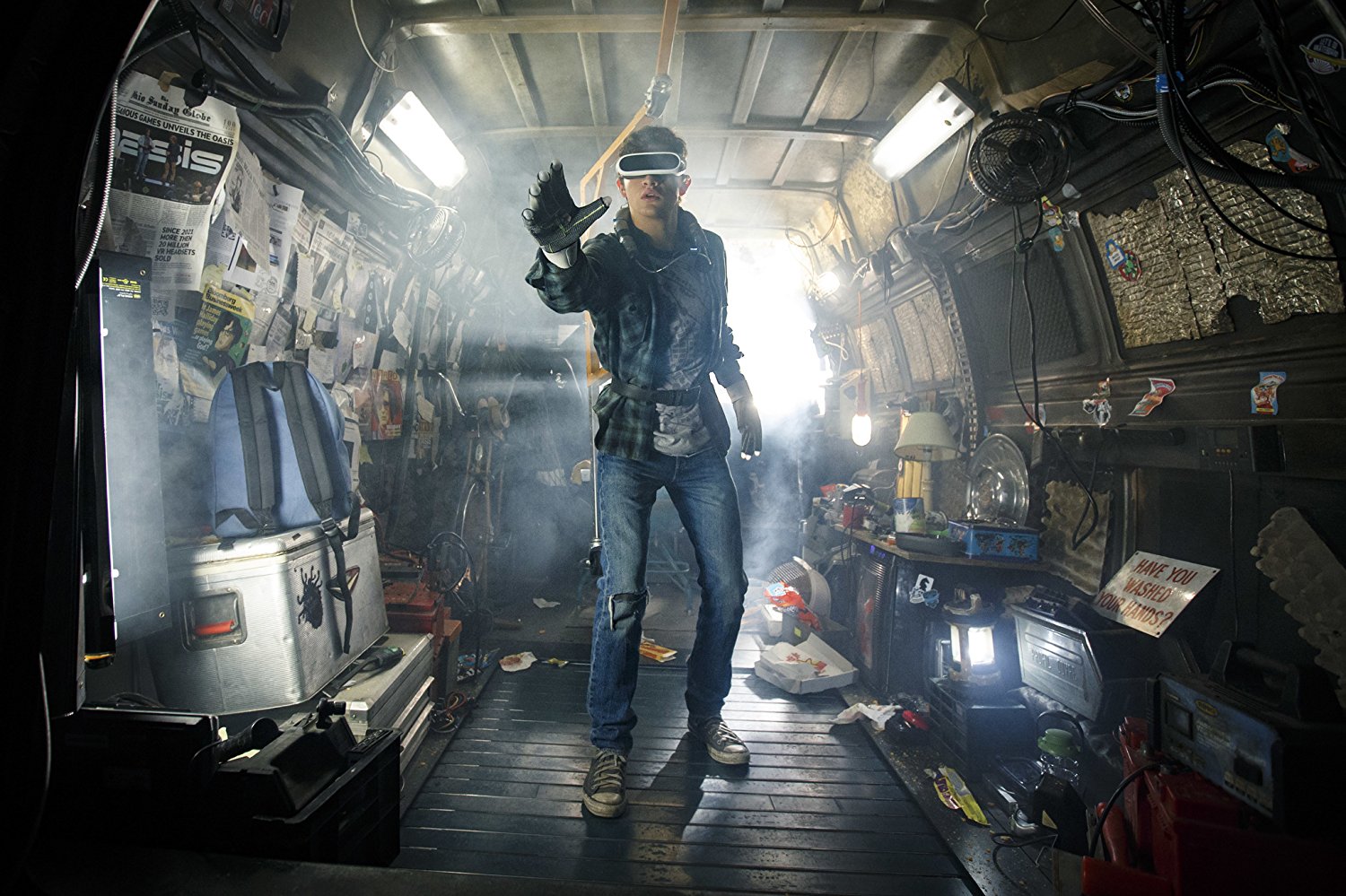 © 2017 Warner Bros. Entertainment Inc., Village Roadshow Films North America Inc. 
and RatPac-Dune Entertainment LLC
Woo wee, that's a lot, right? Spielberg packed a lot from the book into an almost two and half hour film. Disclaimer: I haven't read the book—I'm coming into the world cold with no background. Ready Player One overloads on pushing every geeky love button it can find. Our main heroes, Parzival aka Wade, Art3mis (Olivia Cooke), Aech (Lena Waithe), Sho (Philip Zhao), and Daito (Win Morisaki) are a good group of young heroes—reminding you of all the groups of young heroes from 80s movies—which actually became a problem for me.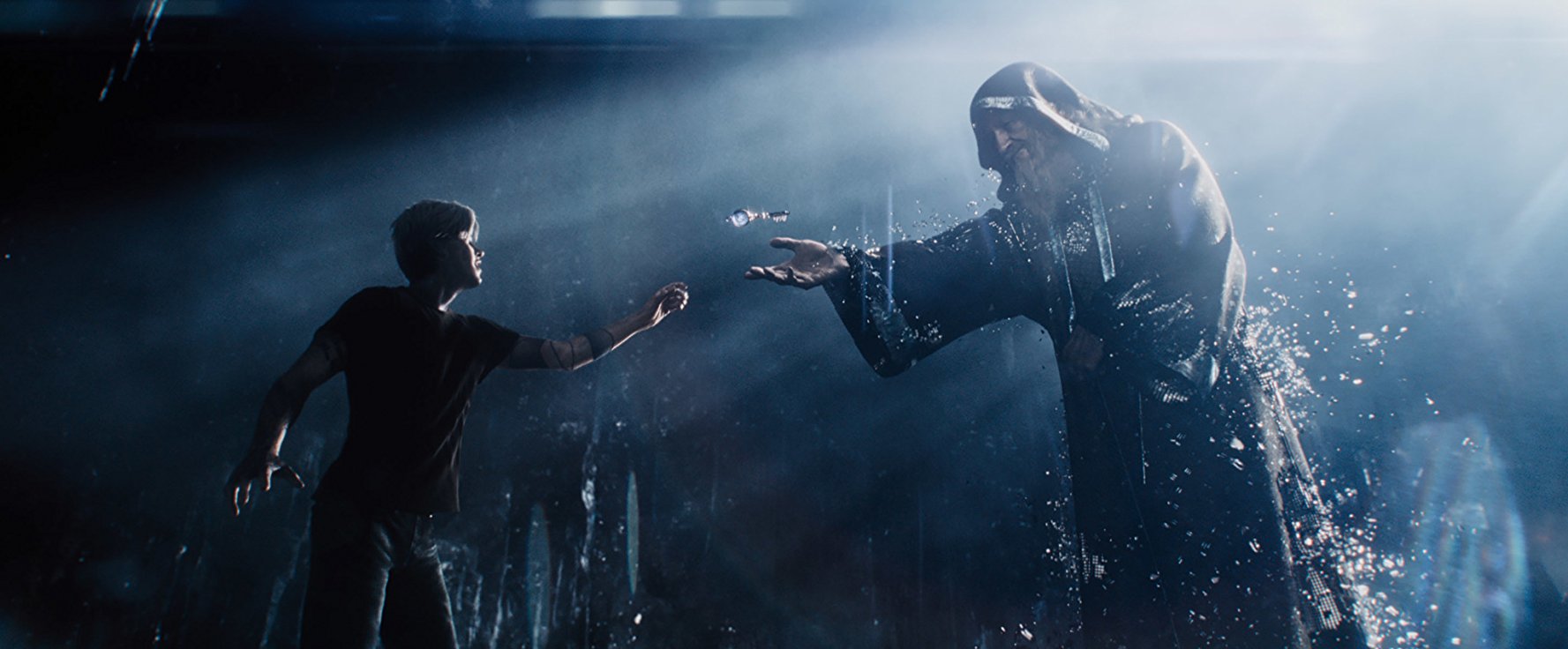 © 2017 Warner Bros. Entertainment Inc., Village Roadshow Films North America Inc. 
and RatPac-Dune Entertainment LLC
Ready Player One is a big piece of cotton candy, by that I mean, the substance and core of the story are familiar but is all feels rushed. It's like the movie is compressing the book's many plot points to make an audience-pleasing runtime. There are non-stop references coming at you over and over and over again. I know this is something the story is also saddled with but, in the world of prose, the visuals are up to the reader's memory and nostalgia. In the adaptation, you can't go one frame without a pop-culture easter egg exploding. Imagine an entire Comic-Con splattered on screen to cover a weak story with glitter. Our hero Wade has no real motivation for doing anything other than because he's supposed to. A lot of his direction is done through Art3mis, a rebellious character who is the moral center of the film. The two main women characters are actually the highlight of this movie, it sings when Art3mis and Aech are on screen as the driving force of the story.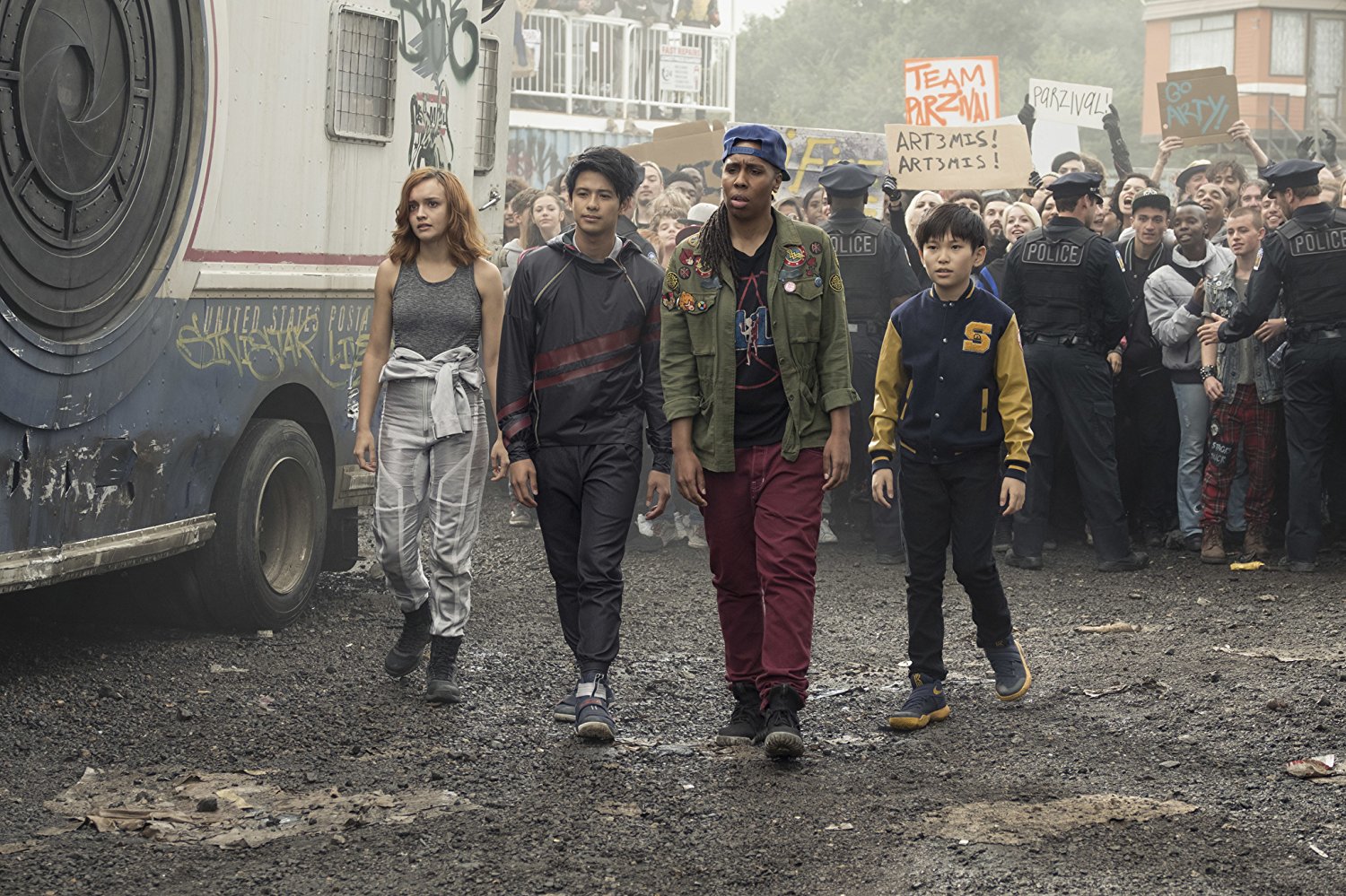 Photo by Jaap Buitendijk - © 2017 Warner Bros. Entertainment Inc., Village Roadshow Films 
North America Inc. and RatPac-Dune Entertainment LLC 
Even with those performances, Ready Player One comes off as a huge piece of commercial pop culture, like a super-sized episode of Family Guy. I could be missing the whole point, though, and maybe this movie is the perfect symbol of what Geek Culture is becoming—especially in the mainstream—just capitalism that's trying too hard to hide its lack of depth.
In the End: Steven Spielberg used his talents to make a movie with a cotton candy heart, and without the emotion his films usually have any good feelings won't last.
—
For another contributor's viewpoint on Ready Player One,
check out Ulysses E Campbell's take.