Basically: Lost in the fast-paced world of the internet, Ralph just might wreck the web…and cost his best friend everything.
For the past six years, Ralph (John C. Reilly) and Vanellope (Sarah Silverman) have hung out together, doing their jobs as video game characters by day and hitting the bar/game Tapper for root beers afterwards. They watch the sun rise and pal around with Fix-It Felix (Jack McBrayer) and his wife Calhoun (Jane Lynch). It's a comfortable routine but Vanellope is restless. She wants more and, when Ralph tries to give that to her, things go really off the rails. A well-intentioned "adjustment" ends up putting Sugar Rush out of commission, leaving Vanellope without a home.
Needing to fix the machine, they zap through the arcade's new wifi router into the overpowering world of the internet. They find what they need but have no way to pay for it, so they try boosting a fancy video game racing car. This sets them at odds with the car's bad girl owner Shank (Gal Gadot). A sprint through the Slaughter Race game entrances Vanellope, who's finally found a place she feels at home, and puts Ralph on the road to viral video stardom courtesy of Yesss (Taraji P. Henson).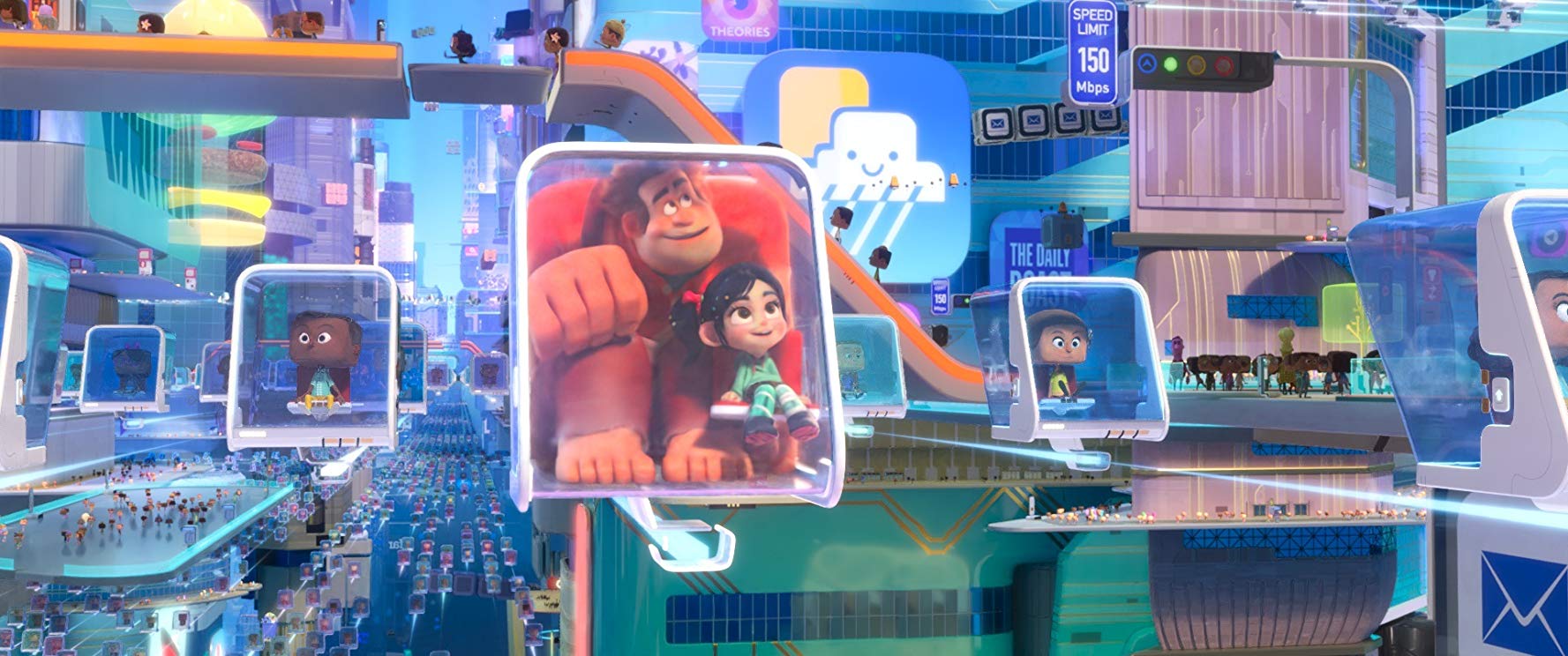 Photo © 2018 Disney. All Rights Reserved.
Vanellope sets out after Ralph and finds herself among the Disney princesses, who find the sassy racer-girl delightful. But all too soon, Vanellope's need for something new collides with Ralph's "it's fine the way it is" mentality. A bad decision might not just wreck his friendship with Vanellope, but might bring down the internet itself.
The movie is a great sequel in the way Toy Story 2 was a tremendous follow up. Both movies catch up with their heroes a few years later, creating new stakes that threaten established friendships and overturn the status quo.
Reilly and Silverman have great chemistry, recreating that dynamic between their two characters as if six years have (and have not) gone by. Their expressive vocal work heightens the emotional highs and lows these characters go through—as they try to navigate diverging needs, both are wracked by misery as they see where this is going to lead. Kudos to both for making Ralph and Vanellope more than the sum of their pixels.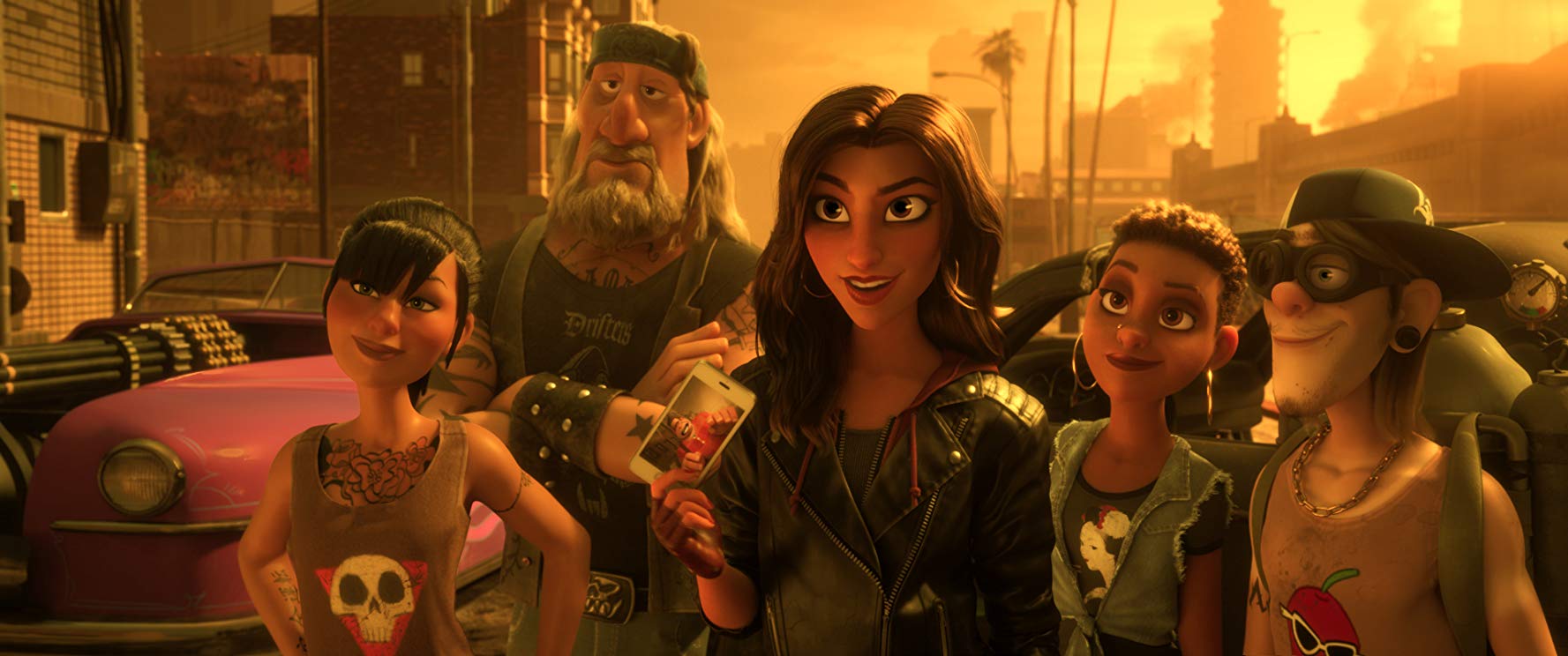 Photo © 2018 Disney. All Rights Reserved.
And these two have to shoulder most of the load, too. There aren't many characters who have half as much screen time. Henson imbues Yesss with enormous likeability, steering her toward being half coach and half manager for the hapless Ralph, with Alan Tudyk returning as Knowsmore, an overeager search engine.
Gal Gadot stands out as Shank, bringing to life a lady racer who nevertheless is the heart of a band of scrappy (and improbably philosophical) misfits. She inspires Vanellope, showing her a whole world that changes everything for her.
And we couldn't close out this review without mentioning the Disney princesses. Voiced by (in most cases) the actresses who brought them to the screen, they get a change of wardrobe after a hilarious run through the clichés and tropes that define "princess" in classic animated movies.
Be sure to stay through the credits, if you can, because there's a very fun bit waiting at the end.
In the End: See it. This is a great movie that offers up a lesson in how we can cope with changes. Even when it looks like those changes will wreck us.