Basically: Couponing can be a thrill but Queenpins offers less than a good deal.
Everything about the preamble to Queenpins felt right. If you find two actresses more charming than Kristen Bell and Kirby Howell-Baptiste you should immediately start a talent agency. And you're telling me these two are playing bumbling crime queens in a massive coupon caper? I'll have some. Vince Vaughn as a postal inspector who's over it? Yes, thank you. And this whole thing is based on the true-life story of three Arizona women who made a 40 million dollar bag by counterfeiting coupons before they got clipped? Wait, their criminality came with so much awe it was dubbed "pink collar crime"? Show me the movie.
I've seen the movie. 
Yup.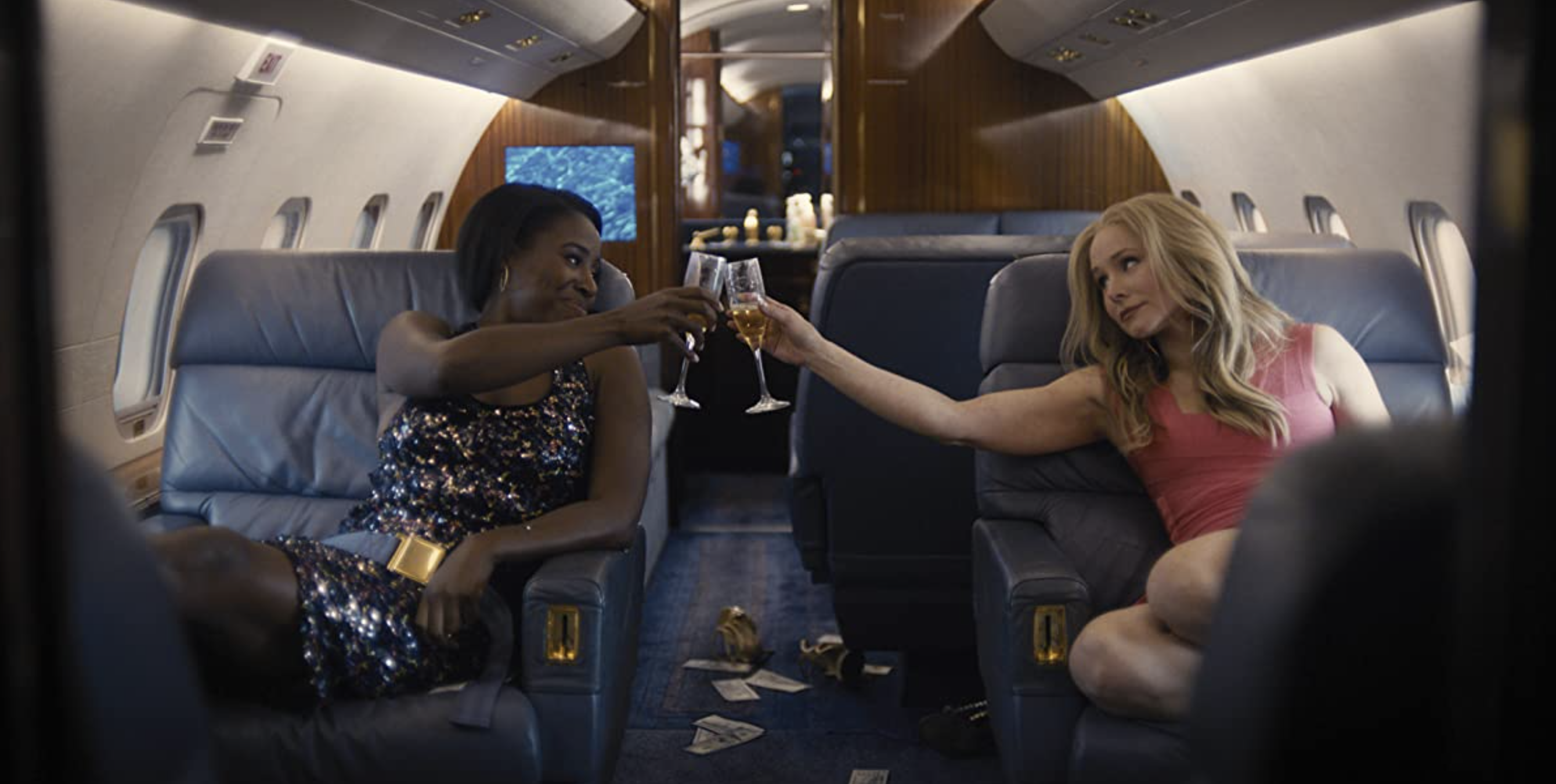 Photo courtesy STX Films © 2021 STX Financing, LLC.
Queenpins isn't bad but it should've worked better. Bell plays an Olympic gold winning speedwalker, Connie, and Howell-Baptiste is an enterprising victim of identity theft, JoJo, who now lives with her mom. They're both needy, ambitious, and a bit lonely; there's something missing from their lives, so it's easy to see why those lives go awry. Connie would like to grow her family but several rounds of IVF have depleted her funds and motherhood hasn't happened yet. JoJo knows she could be a successful business woman, if only things would stop going wrong. They bond over couponing, which gives them a sense of accomplishment. When it comes to a great deal, at least there, they feel like they're winning. Chasing even bigger thrills, Connie realizes they can steal and then sell coupons for free goods for half price. Hijinks inevitably ensue. And this puts the super-sleuth wannabe (grocery store cop) Ken (Paul Walter Hauser) on their case.
As you can see the set-up works but Queenpins is oddly flat. The jokes barely break a smile, the chemistry between characters fizzles, the pacing is a lullaby, and the adventures lack surprises. I was unamused, uninterested, and ready to mark this movie TL:DR on the great social media network in my head.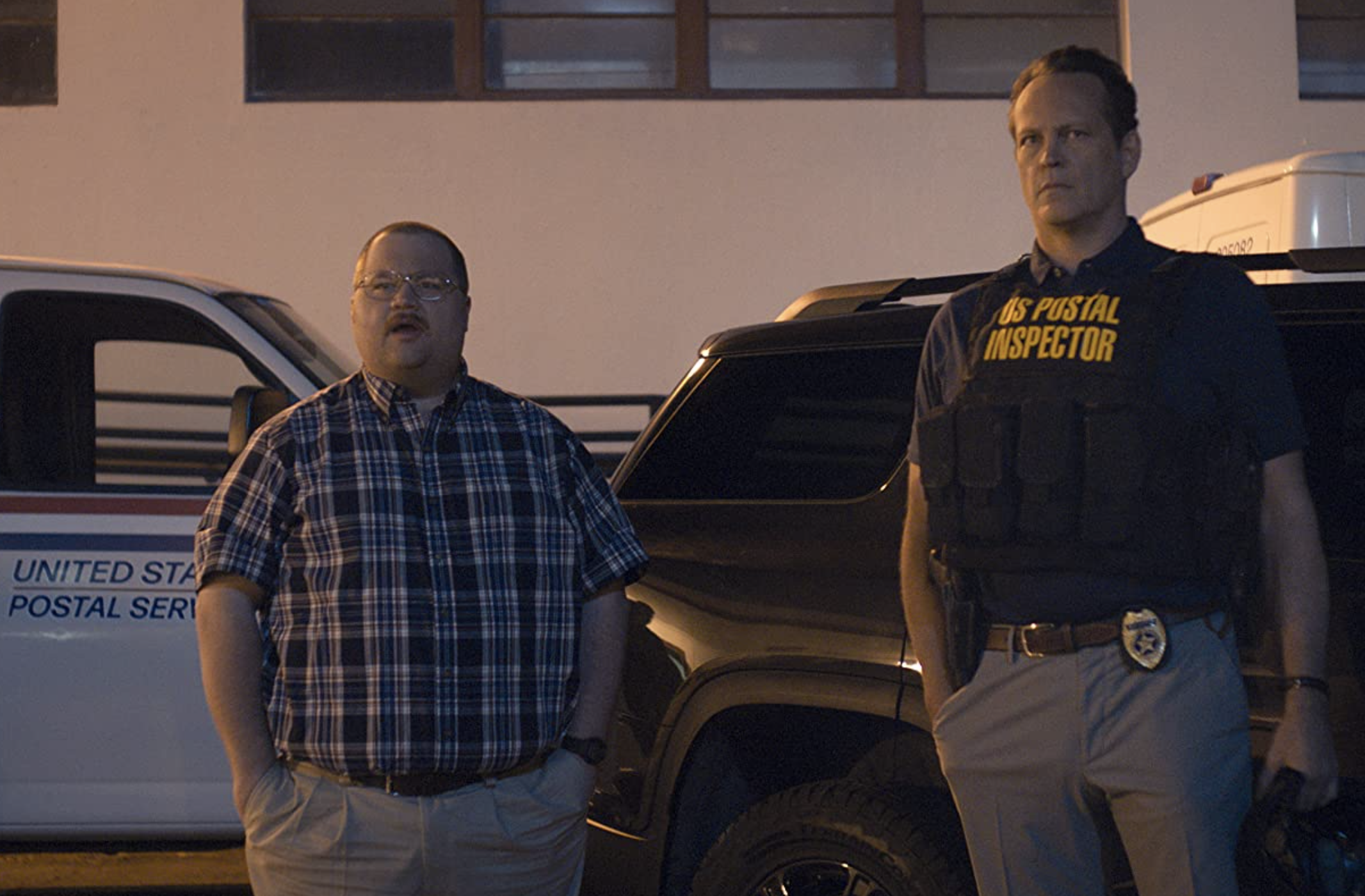 Photo courtesy STX Films © 2021 STX Financing, LLC.
At one point I described Queenpins thusly to a friend: It's like I fell asleep and woke up in the middle of a late late night TV movie marathon on TBS…in the 90s. I blinked and asked myself how did I get here?
And here we are. There's really no need to say more. 
In the End: I wanted a lot from Queenpins but it doesn't have much to give.