Basically: Almost the same Disney Pinocchio you remember but with some perplexing changes.
So, what are we? About 12 years or so into these Disney live-action remakes of their classic animated features? And they've been hit or miss mostly. Some are very successful, like the Lion King and Aladdin. Some not so much, like Lady and the Tramp and Mulan. Occasionally there have been some interesting ones that may or may not count, like Pete's Dragon or Cruella. So, now we are back to one of the true animated marvels of the Disney OG classic era: The 1940s Pinocchio. This is one of the films that pushed the idea of what was possible with animation at the time and still holds up amazingly. The story told through the Walt Disney lens always felt like a morality play—a puppet who wants to be a real boy has to learn right from wrong through his mistakes and losses, even though he has a guiding voice to tell him when he's straying. It was such a compelling story that I remember adults referring to "your nose growing" when you would lie or to explain lying to you. Since the story is so well known, I'm not going to do the usual recap.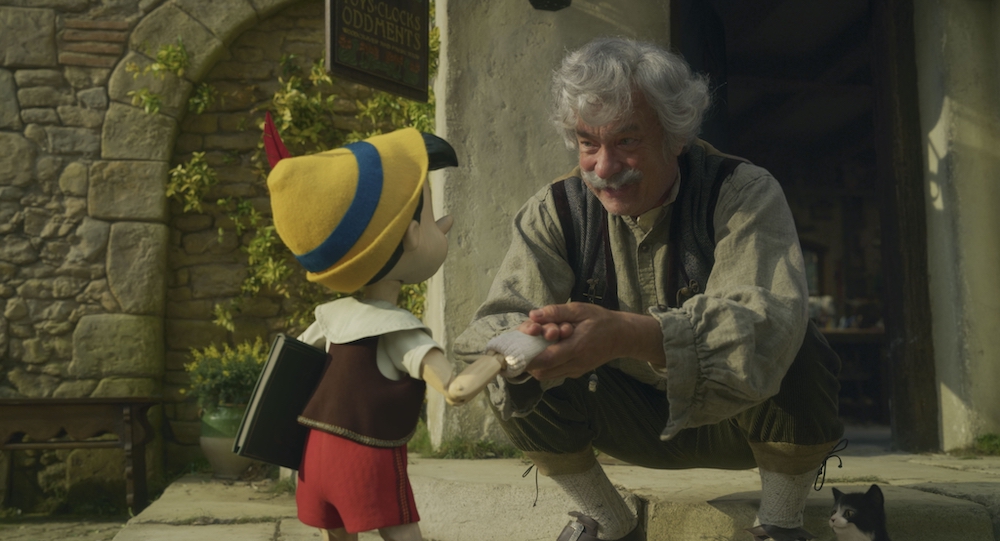 This new Pinocchio is directed by Robert Zemeckis who pairs up with his regular actor collaborator Tom Hanks as Geppetto. Now, as we're used to, this film almost slavishly brings back the aesthetic design of the original. Hanks looks like a perfect real-life representation of the animated character. Even Pinocchio himself is an ideal realization. His living puppet look is cool, but you can't help but think it's there to sell a toy—much like those to-scale and perfectly accurate Woody dolls they sell. The voice work by Benjamin Evan Ainsworth, as the title character, is excellent. His performance is sweet and naïve as in your memory. Joseph Gordon-Levitt voices the classic Jiminy Cricket and adds in the right amount of sauce while keeping the core of the character's voice intact. Keegan-Michael Key does well as Honest John, even if he's not in the movie much. Cynthia Erivo is also lovely as The Blue Fairy. The film also adds in a new character, Fabiana, a puppeteer who works for Stromboli. Kyanne Lamaya, who plays the character, does a fine job, even though I don't know what the characters add to the story's classic thematic point.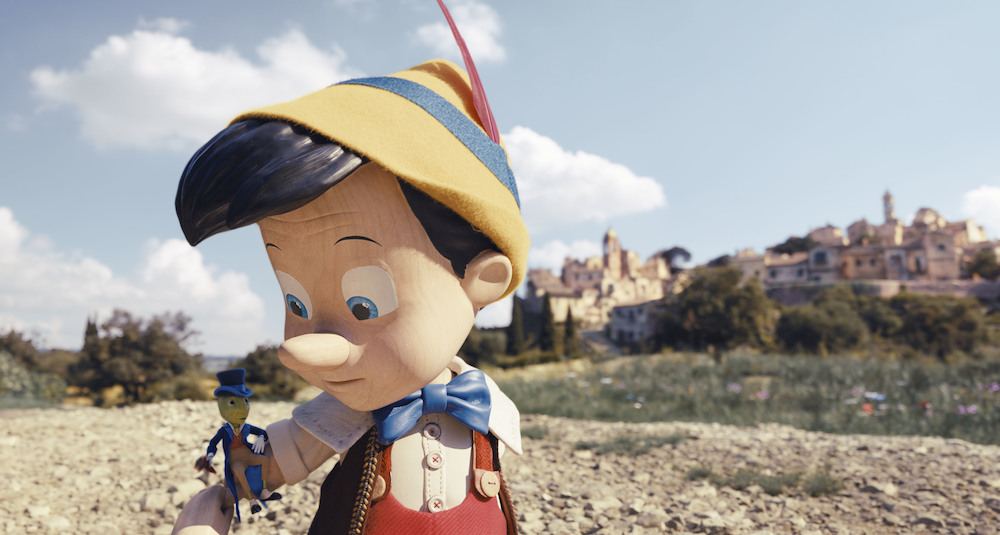 Going from that theme, Fabiana is part of a change the filmmakers made that moves the point of the story into lessons that I don't think the structure of the classic Pinocchio works in telling. In this new story, while Pinocchio is naïve and still needs to learn right from wrong, with Jiminy's help, the film decides that he rarely does bad things. Pinocchio is constantly tricked or exploited by others. This choice, while subtle, makes most of the point moot. While he doesn't ignore Jiminy, they are separated continuously so that he can't advise. Pinocchio knows what's right but, as I said, the world is the flaw as he's inherently good. Jiminy, Geppetto, The Blue Fairy, and Fabiana are the only good beings he meets. The film, I feel, is about accepting disabled and other children as they are versus what a parent might want them to be. While this is a good message, I don't know if it was worth changing the classic. Scenes like when Pinocchio wilds out and drinks and smokes or lies and the lesson he learns after the bad outcomes of his decisions is also a worthy message.
Unfortunately, the changes also conflict with themselves as Pinocchio is literally the fulfillment of a wish Geppetto makes as a way of remembering his lost son. This makes the ending more confusing. I wished they went in a new direction with this movie like they did with Cruella, Maleficent, and Pete's Dragon versus this remix we got here. 
In the End: This 2022 Pinocchio is a weird mix of over-adherence to what has come before and changes reaching for a modern sensibility, but it never makes an effort to do either entirely.